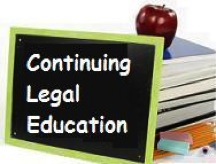 by Emily Shaffer, Staff Writer
Among six student participants spread out across six months this academic year, I was lucky enough to have participated in the Pittsburgh Matrimonial Inns of Court in January.  The Pittsburgh Matrimonial Inns of Court is a local group of attorneys and judges practicing family law who are divided into various groups.  Each group is assigned a topic specific to the practice of family law and then must find a creative way to educate the other members of the Matrimonial Inns on that specific topic.
Not only is the Matrimonial Inns a great way to network with practicing attorneys in the family law field, but attendees as well as group members have the benefit of receiving CLE's for their efforts.
The 2012-2013 year of the Pittsburgh Matrimonial Inns of Court reached out to Duquesne University School of Law, asking for student participants.  Five students beside myself signed up for five different months: Danielle Wete in October, Michael McElwee in November, Ashley Urik in February, Gabrielle Carbonara in March, and Nicole Vazquez in April.
Michael McElwee, a third-year day student, whose November group did a Family Feud inspired presentation on technology in the courtroom, explained that he not only learned about family law, but also "how to behave as the youngest in the room with such esteemed attorneys and actually fit in."  McElwee described his month with the Matrimonial Inns as "something I will never forget."
Ashley Urik, a third-year day student, is in the middle of planning with her group for their February 26, 2013 presentation.  Her group is acting out a series of skits to reflect channel-surfing on a television set, featuring shows like $25,000 Pyramid, Downtown Abbey, and Sons of Anarchy to explain discovery, contempt, and support sanctions in family law.  Not only does Urik have the opportunity to work with Judge Evashavik DiLucente in the Matrimonial Inns, but she says of her first group meeting, "I got to talk to several influential attorneys in the area of family law."
Other topics the Matrimonial Inns of Pittsburgh have covered during their 2012-2013 year include new cases, procedures, and statutes by the October group and support and custody issues for deployed military in January.  Gabrielle Carbonara, a third-year day student, looks forward to learning about family law evidence and hearsay issues with her group in March, and in the April group Nicole Vazquez, a third-year day student, will assist in teaching other Matrimonial Inns members about evidentiary and ethical issues for the child witness.
Although law school classes may become monotonous and boring at times, taking part in unique opportunities such as the Matrimonial Inns of Pittsburgh in a field of interest is not only an excellent way to learn the law but also to network with attorneys in that particular field.
Emily Shaffer is a third year law student at Duquesne.  She received her BA in Communications from the University of Pittsburgh.  Emily is interested in family law, bankruptcy, and estate planning. She has a slight obsession with Taylor Swift, as well as other country music, and may be reached at shaffere@duq.edu.