By Amelia Trello, Staff Writer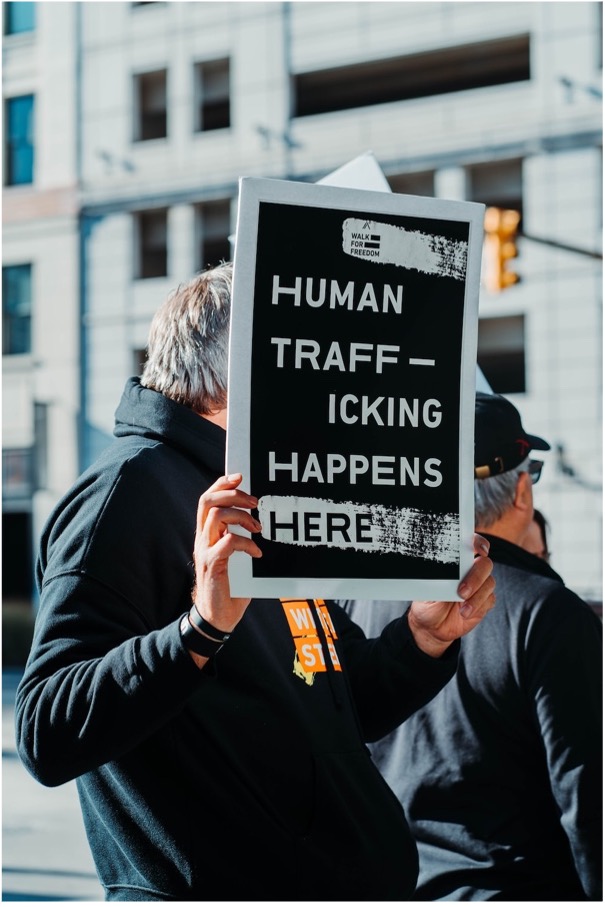 Alleged human trafficker Andrew Tate was detained in Romania on February 27, 2023.[1] Tate, his brother, and two Romanian women "appealed their 30-day detention, arguing the extended detention is 'not necessary,'" however the court rejected the appeal, and Tate could be facing years in prison for human trafficking.[2]
On December 29, 2022, Romanian officials arrested Tate on rape and human trafficking charges.[3] According to the Romanian Directorate for Investigating Organized Crime and Terrorism ("DIICOT"), "Tate and his brother Tristan are suspected of having recruited victims for a criminal online porn scam."[4]
Within the last year, Tate rose to mainstream internet fame, including a large fan base comprised of middle and high school boys.[5] Tate has used his platform to tell his younger impressionable audience that rape victims should "bear responsibility" for their attacks and how women should submit to men.[6]
Although there is ample evidence of Tate's abusive, manipulative, and dangerous actions towards women on multiple social media platforms, many of his fans refuse to believe that he has engaged in sex trafficking. This disbelief in large part could stem from a fundamental misunderstanding of sex trafficking. In fact, Tate allegedly used a textbook human trafficking method to abuse his victims.
Tate is suspected to have recruited his trafficking victims by using what is called the "Loverboy Method," which is the "single most common method for enslaving Romanian women."[7] First, the sex trafficker targets a young poor woman and wins her trust by showering her with attention and "treat[ing] her like a queen."[8] After the trafficker and the victim are heavily romantically involved, the trafficker will remove the victim from her home, either through a vacation or to move away "for a better life."[9] Once out of the country, the trafficker will usually confiscate the victim's documents, passports, and phone to establish full control.[10]
Here, Tate allegedly followed the Loverboy Method on his suspected victims by first "making them believe they were interested in genuine relationships, then transport[ing] them to live in houses where they were under constant surveillance and forced to act in porn videos under threats of violence."[11]
Human trafficking is often misunderstood. Many people assume that human trafficking involves a random stranger grabbing you under the cover of night and throwing you into a white van. Common human trafficking myths are that it must be a violent crime, it "only happens in illegal or underground industries," and human traffickers target strangers.[12] However, many human traffickers are people much more in line with the likes of Tate.[13] In reality, most human traffickers use psychological tactics to coerce their victims, such as "tricking, defrauding, manipulating or threatening victims into providing commercial sex or exploitative labor."[14] Additionally, human trafficking happens in legal industries and to people the victim knows.[15] In fact, "many survivors have been trafficked by romantic partners, including spouses, and by family members, including parents."[16]
Human trafficking awareness is important, and Tate's case has certainly helped increase public awareness.
---
[1] https://www.forbes.com/sites/conormurray/2023/02/01/andrew-tate-again-appeals-romanian-detention-his-human-trafficking-charges-explained-and-a-timeline-of-the-social-media-stars-controversies/?sh=183035144e6e
[2] Id.
[3] https://www.vox.com/culture/2023/1/4/23539528/andrew-tate-arrest-jail-rape-human-trafficking
[4] Id.
[5] Id.
[6] https://www.theverge.com/2023/1/11/23549816/andrew-tate-arrest-human-trafficking-investigation-romania
[7] https://www.uncaged.org/post/how-trafficking-happens-exposing-the-loverboy-method
[8] Id.
[9] Id.
[10] Id.
[11] https://www.vox.com/culture/2023/1/4/23539528/andrew-tate-arrest-jail-rape-human-trafficking
[12] Id.
[13] https://humantraffickinghotline.org/en/human-trafficking/myths-facts
[14] Id.
[15] Id.
[16] Id.