By Jurry Bajwah, Staff Writer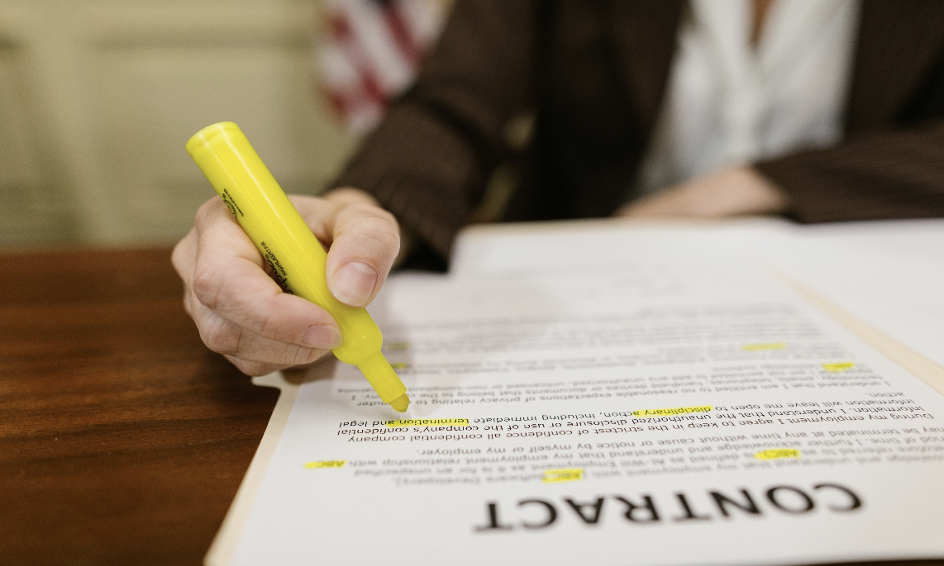 Artificial Intelligence (AI) is disrupting academia and industry alike. White-collar professions will be going through a transformational period in the next decade.[1] In the legal field, AI will take an influential role in legal research, contract writing, predicting judicial outcomes, and aid in the discovery process.[2] Thomson Reuters, a legal research company, has launched products, such as Quick Check from Westlaw Edge, that use AI in drafting arguments and identifying missing authority in legal writing.[3] Additionally, the use of Correctional Offender Management Profiling for Alternative Sanctions (COMPAS), an AI tool used by criminal judges to gauge the repeat offense risk of defendants in criminal cases and arrive at a data driven decision, is yet another example of "judge-bots." [4]
In an industry first, the startup Lawgeex has launched a service to review and redline legal documents based on predefined policies and parameters.[5] This makes contract negotiations more efficient and cost effective while saving valuable time for attorneys.[6] HelloPrenup is another legal tech startup that automates prenuptial agreements at an affordable price allowing for a high-volume business model.[7] The obvious fear for lawyers is whether services like these will cut jobs. However, it is likely that it will not. When humans do not know an answer to a question, they rely on intuition, which AI does not have the capability of doing.[8] This intuition is valuable for clients relying on the multi-faceted experience of an attorney, which includes years spent cultivating industry specific knowledge.[9] A major hurdle to a full-fledged AI centric legal field is common law itself. The law is ever evolving with every judgement—a machine learning legal model will be too stagnant.[10]
However, there are benefits to an increased use of AI in the legal profession, especially in aiding discovery. Every law student and practicing attorney understands how costly and time-consuming discovery can be. For example, in a patent dispute, Samsung collected 11,108,653 documents from Apple Inc. and spent $13 million to process the evidence.[11] AI has the potential to make discovery much more affordable and less time consuming.[12] The future of AI looks most promising in making e-discovery faster and cheaper by converting physical documents to digital text.[13] AI has potential to save clients millions of dollars during discovery.[14]
The American Bar Association (ABA) requires all practicing attorneys to provide the most competent representation to clients.[15] AI can help attorneys achieve this goal. Another check on AI decision making and legal conclusions is comment 8 to Model Rule 1.1 of the Model Rules of Professional Conduct, which pertains to tech competence adopted by the ABA and 40 states.[16] Pursuant to Model Rule 1.1, a lawyer or law firm will be responsible for all legal advice and use of technology in giving advice to clients, which adds accountability for the use of technology.[17] The future of AI looks promising for the legal field, and the continuing legal education requirement of the ABA will help in the implementation process.[18]
---
[1] https://businesslawtoday.org/2022/02/how-ai-is-reshaping-legal-profession/
[2] Id.
[5] https://www.lawgeex.com/
[7] https://helloprenup.com/about-us/
[8] https://www.reuters.com/legal/transactional/will-chatgpt-make-lawyers-obsolete-hint-be-afraid-2022-12-09/#:~:text=No%2C%20lawyers%20won't%20be%20replaced%20by%20artificial%20intelligence.
[9] Id.
[10] https://legal.thomsonreuters.com/en/insights/articles/what-is-common-law#:~:text=The%20simplest%20definition%20for%20common,rather%20than%20codes%20or%20statutes.
[11] https://www.logikcull.com/guide/introduction-to-ediscovery-basics#:~:text=eDiscovery%20Defined,claims%20or%20defenses%20in%20litigation.
[12] https://venturebeat.com/ai/ai-powered-legal-ediscovery-helps-dig-through-data-at-scale/
[13] Id.
[14] Id.
[15] https://www.perindiscovery.com/news/legal-ai-series-chapter-one-the-guide-to-ai-and-the-legal-revolution
[16] https://www.lawnext.com/tech-competence
[18] Id.