By Hannah Dean, Staff Writer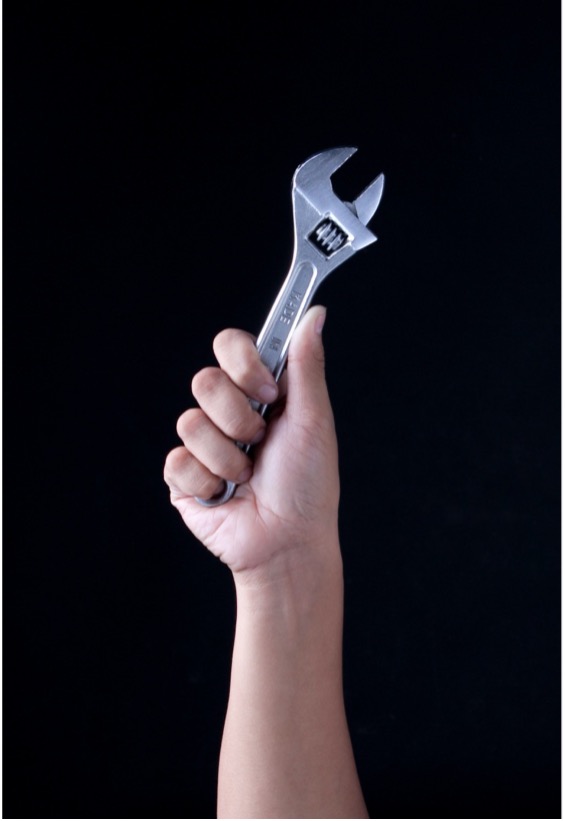 Photo courtesy of unsplash.com
If you're hard at work studying and suddenly your laptop battery stops charging, usually your first step is to bring it somewhere for repairs, or perhaps, if you are tech-savvy, repair it yourself. But what happens when the part or tools you need to complete the repair are not available, or there is no information available about how to repair an item yourself?
The right-to-repair movement has been working on these issues for years and has gained significant momentum as more consumers become frustrated with limited access to parts, tools, information, and repairs for expensive items like phones, computers, or appliances. Many companies have made product repair increasingly difficult through a variety of mechanisms, such as restricting third-party options for purchasing product parts, limiting the capacity to install custom software on an older device after its producer phases out the product or ends customer support for it, or declining to provide or publish documents that help customers understand their device or product and initiate repairs themselves.[1] Additionally, some tech products cannot be opened up for repair without destruction of the device itself, forcing the consumer to purchase a replacement and contributing significantly to rampant e-waste.[2]
These problems extend far beyond the world of technology. John Deere currently faces a proposed class action lawsuit in which it has been accused of refusing to sell tools to repair its equipment to independent repair shops and requiring consumers to seek repairs at affiliate dealerships, causing great inconvenience and significant expense for consumers.[3] The plaintiffs further allege that John Deere violated the Sherman Act by agreeing with its affiliate dealerships to keep farmers and independent repair shops from accessing information necessary to understand farming equipment diagnostic tools.[4] In January 2023, John Deere signed a memorandum of understanding with the American Farm Bureau Federation ("AFBF") that promised farmers and independent repair shops access to the tools, information, and software necessary to repair John Deere farm equipment.[5] However, some farmers have expressed frustration about the lack of enforceability mechanisms within the memorandum and noted that it includes a provision stating that AFBF will encourage state farm bureaus to "refrain from introducing, promoting, or supporting federal or state 'Right to Repair' legislation."[6] The class action lawsuit, along with another suit filed against John Deere this past month on similar grounds, appear unchanged by the memorandum thus far.
Hospital staff and administrators also began to push for right-to-repair legislation related to medical equipment as the COVID-19 pandemic placed increased demand on equipment like ventilators, and by proxy additional demand on in-house biomedical repair technicians to repair a high volume of equipment as quickly as possible.[7] Technicians voiced concerns about difficulty in accessing the diagnostic tools and device manuals that they needed to complete repairs, while administrators encountered challenges in accessing local repair options when they did not have sufficient staff capacity to complete repairs.[8]
Right-to-repair advocates seek to introduce legislation that would address the challenges that consumers face in accessing affordable repair services. Many legislative proposals include provisions for making information about device or product repair available to consumers, as well as improving access to parts and tools needed to diagnose and service devices.[9] Advocates have also sought to push manufacturers to accommodate repairs in their design as a means of reducing e-waste and shifting consumer expectations about the repairability of products. Taken as a whole, these policy initiatives could make it easier for consumers to extend the life of the products they buy by making the repair process cheaper and more accessible. As of January 2023, New York and Colorado have passed right-to-repair laws, nineteen states are considering the adoption of right-to-repair laws in their current legislative session, and twenty-two others have introduced a right-to-repair law.[10] Some of these proposed laws apply broadly and others apply specifically to agricultural or medical equipment. Either way, the debate over a consumer's right to repair seems to have captured the nation's attention.
---
[1] Thorin Klosowski. What You Should Know About Right to Repair, Wirecutter/New York Times (July 15, 2021), https://www.nytimes.com/wirecutter/blog/what-is-right-to-repair/.
[2] Id.
[3] Lauren Berg, John Deere Will Let Farmers Repair Their Own Tractors, Law360 (January 9, 2023), https://www.law360.com/articles/1564007.
[4] Id.
[5] Id.
[6] Joe Hernandez, John Deere vows to open up its tractor tech, but right-to-repair backers have doubts, NPR (January 10, 2023), https://www.npr.org/2023/01/10/1147934682/john-deere-right-to-repair-farmers-tractors.
[7] Lauren Goode, Right-to-Repair Groups Fire Shots at Medical Device Manufacturers, Wired (May 19, 2020), https://www.wired.com/story/right-to-repair-medical-equipment-ifixit/.
[8] Id.
[9] Klosowski, supra.
[10] Nathan Proctor, Half of U.S. states looking to give Americans the Right to Repair, PIRG (March 10, 2021; updated April 22, 2022), https://pirg.org/articles/half-of-u-s-states-looking-to-give-americans-the-right-to-repair/; Repair.org. "Get Involved." https://www.repair.org/stand-up/.