By Riley Frank, Staff Writer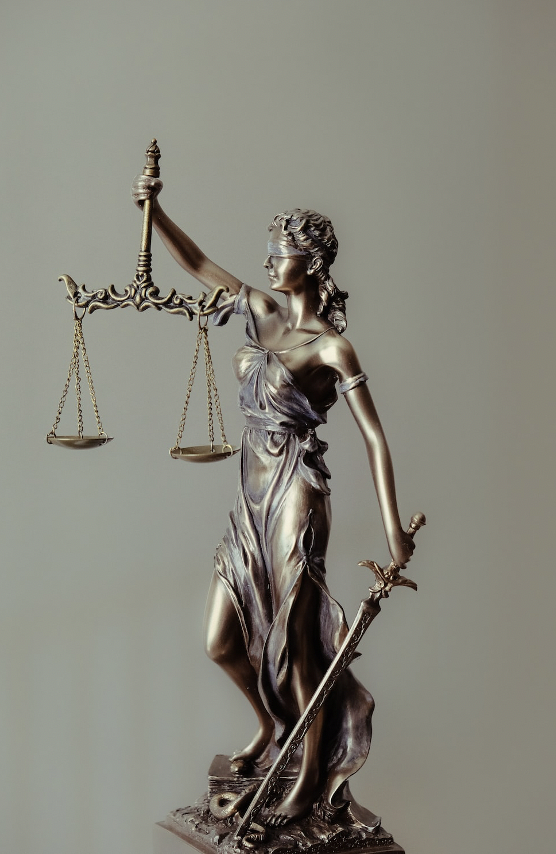 The Pennsylvania Supreme Court has hopes of adopting Rule 8.4(g), which states that biased decision-making by attorneys constitutes professional misconduct and enshrines this into the Pennsylvania Code. [1]
Though this rule seems relatively straightforward and ethical, judges and attorneys alike have taken issue with its adoption. The anti-bias and discrimination rule is supported by the American Bar Association, and delineates that lawyers will become subject to new disciplinary action if they violate the Rules of Professional Conduct.[2] Violations include dishonesty, discrimination based on race, sex, and socioeconomic status, harassment, fraud, and implying the ability to improperly influence a government official.[3] Rule 8.4(g) was originally deemed to be effective six months from its last amendment, June 8, 2020, but the process has hit quite a few snags since.[4]
In March 2022, U.S District Judge Chad Kenney blocked Pennsylvania's adoption of the rule for the second time, on the basis of free speech violations. [5] In his ruling, Kenney asserted that the rule was too broad and would lead to First Amendment concerns.[6] Kenney is particularly concerned with how an attorney's speech could be regulated outside of the courtroom and theorized that if the rule were to be adopted, attorneys could be disciplined for making opinionated comments about another attorney's cheap suit.[7]
Zachary Greenberg, an attorney for the Foundation for Individual Rights in Education, also challenged the law in 2020.[8]He regularly gives presentations to inform people about offensive language, such as racial and homophobic slurs, and is concerned that he could be at risk of professional misconduct if rule 8.4(g) is adopted.[9] Greenberg's situation supports Kenney's concern that a lawyer could be censored and punished outside of the courtroom with little standards or guidelines to follow.
Additionally, on October 28, 2022, multiple conservative and religious groups urged the Third Circuit Court of Appeals to continue blocking the adoption of the rule.[10] Pacific Legal, one such group, argued that the rule creates a slippery slope for bar officials to potentially abuse.[11]
As the rule gains more public attention, more Pennsylvania attorneys are voicing their opinions. Multiple state officials have appealed Chad Kenney's March ruling, represented by Williams and Connolly.[12] Other bar associations experts, in addition to the ABA itself, recently filed a brief in support of Rule 8.4(g), holding firm in the idea that discriminatory speech is not protected by the First Amendment, especially in the legal community.[13]
Rule 8.4(g) represents something that has long been understood about the First Amendment. Freedom of speech is integral to our democracy, and the legal community knows this better than anyone. However, as the ABA's brief states, simply because a lawyer can come up with a scenario in which protected speech could be subject to discipline is not sufficient to facially challenge the rule.[14] One could assume that most attorneys who are acting in accordance with the Rules of Professional Conduct would not have any issue with violating Rule 8.4(g) in the first place. In fact, nearly two dozen states already have their own version of Rule 8.4(g).[15]
However, the challenges to Pennsylvania's potential anti-bias rule will surely continue as all sides of the legal community continue voicing their opinions.
---
[1] https://www.pacodeandbulletin.gov/Display/pacode?file=/secure/pacode/data/204/chapter81/s8.4.html
[2] Id.
[3] Id.
[4] Id.
[5] https://www.reuters.com/legal/legalindustry/judge-blocks-attorney-anti-bias-rule-finding-free-speech-threat-2022-03-24/
[6] Id.
[7] Id.
[8] Id.
[9] Id.
[10] https://www.reuters.com/legal/legalindustry/conservative-legal-groups-take-aim-attorney-anti-bias-rule-2022-10-28/
[11] Id.
[12] Id.
[13] Id.
[14] https://www.americanbar.org/news/abanews/aba-news-archives/2022/09/aba-supports-pennsylvania-rule-barring-harassment/
[15] Id.