By Noah French, Staff Writer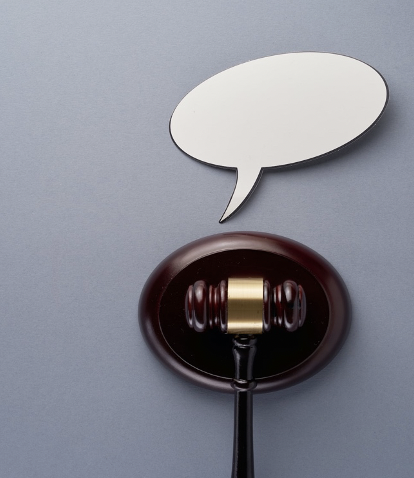 In 2018, Pennsylvania became the first state to adopt "Clean Slate" legislation, which took effect on June 28, 2019.[1] Under the Clean Slate initiative, criminal history record information pertaining to eligible criminal and summary records and non-conviction records will be automatically shielded from the public view when individuals have been free from convictions of offenses punishable by a year or more in prison and have completed all court-ordered obligations for ten years.[2] However, these records will not be expunged and will still be accessible to law enforcement and judicial officers.[3]
Pennsylvania's new Clean Slate legislation uses an automated computer process to identify and shield from public view offenses with decisions that are not convictions, summary convictions more than ten years old and for which payment of all court-ordered financial obligations  are complete, and convictions graded as misdemeanors of the 2nd or 3rd degree or ungraded, wherein the defendant has been free from any other felony or misdemeanor conviction for ten years and completed the financial obligation of the sentence.[4] Cases and offenses that qualify under the Clean Slate law in the Commonwealth of Pennsylvania Common Pleas Case Management System (CPCMS) and the Magisterial District Judge System (MDJS) are first identified.[5] Then, Pennsylvania State Police (PSP) review identified misdemeanor convictions and report any objections back to the Administrative Office of Pennsylvania Courts (AOPC).[6] Validated CPCMS and MDJS offenses are displayed in CPCMS in batches.[7] Judges can review a report listing for each case and offense in a batch prior to issuing an order.[8]
Under the Clean Slate legislation, one may petition if they are not eligible for automatic sealing. Misdemeanors of the 1st degree are not eligible for the automatic sealing while other degrees of misdemeanors often are.[9] Additionally, there are excluded convictions such as misdemeanors of the 1st degree that involve sexual offenses or corruption of minors.[10]Disqualifying convictions occur if the applicant has been convicted of two or more misdemeanors of the first degree or higher, indecent exposure, sexual intercourse with an animal, failure to comply with registration requirements, weapons/implements for escape, abuse of a corpse, or prohibiting paramilitary training within the last 15 years.[11]Applicants are also disqualified if convicted of murder or an offense punishable by more than 20 years.[12]
After seeing the fruits of this law in 2019-2021, Pennsylvania looks to expand the Clean Slate legislation to give convicts a second chance. The newly proposed legislation would expand the state's law significantly by providing a second chance to more people with criminal records. House Bill 1826 would "automatically seal low-level drug felony convictions after an individual goes 10 years without committing a crime."[13] Lawmakers note that studies show people that remain crime-free for four to seven years are no more likely to re-offend than people who have never committed a crime.[14]They also note that having access to stable housing, education, and employment makes it even less likely that a person will commit a crime.[15]
---
[1] https://mycleanslatepa.com/movement/
[2] Id.
[3] Id.
[4] https://www.pacourts.us/Storage/media/pdfs/20210512/205348-aopcitdepartmentaretrospective-011046.pdf
[5] Id.
[6] Id.
[7] Id.
[8] Id.
[9] https://mycleanslatepa.com/eligibility/
[10] Id.
[11] Code Ann. §9122.3 (West 2022)
[12] Id.
[13] https://patch.com/pennsylvania/across-pa/pa-looks-expand-clean-slate-law-give-convicts-second-chance
[14] https://www.readingeagle.com/2022/10/07/editorial-support-expansion-of-pa-s-clean-slate-law/
[15] Id.