By Emma Betz, Staff Writer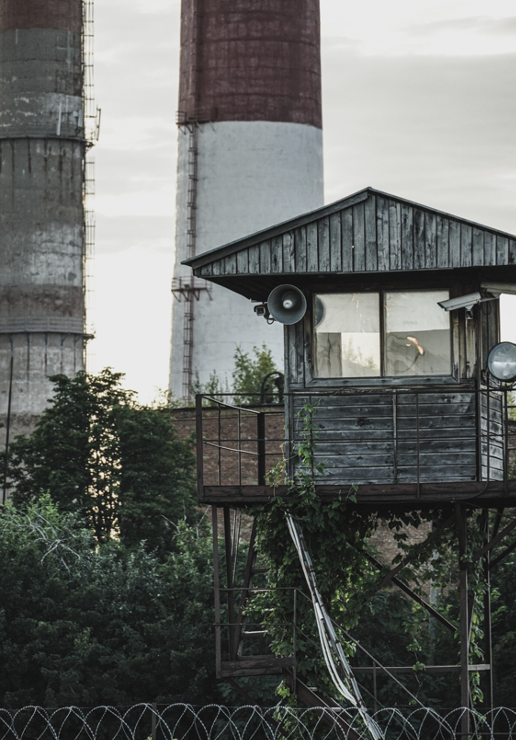 Two United States citizens have been detained in Russia for several months now – WNBA star and two-time Olympic gold medalist, Britney Griner, and former United States Marine, Paul Whelan. As communications continue between the United States and Russia, proposals and negotiations of prisoner swap agreements are well underway.
Griner was detained in a Russian airport for carrying cannabis vape cartridges in February 2022.[1] The specific charge that Griner is facing involves large-scale transportation of drugs – a charge which resulted in Griner being sentenced to nine years in a penal colony.[2] Under Article 228 of the Russian Federation's Criminal Code, "large scale" is defined as a "quantity of a narcotic drug, psychotropic substance or their analogous exceeding the average one-time consumption dose by ten or more times, and an especially large scale – by 50 and more times."[3] Deeds committed on an especially large scale under Article 228 "shall be punishable by deprivation of liberty for a term of three to ten years with or without a fine in the amount of up to 500 thousand rubles or in the amount of the wage or salary, or any other income of the convicted person for a period of up to three years."[4]
Griner was fined 1 million rubles, which is equivalent to $16,590.00, for the 0.702 grams of cannabis found in her luggage after landing at Sheremetyevo International Airport.[5] Griner has also been sentenced just under the maximum punishable term allowed for this specific crime. Prior to her travels to Russia, Griner was recommended for the use of medical cannabis by her attending physician which was issued on behalf of the Arizona Department of Health, according to Griner's lawyer, Maria Blagovolina.[6]
Whelan was detained at a Moscow hotel in December of 2018 and arrested on espionage charges for allegedly spying on behalf of the United States.[7] According to Whelan's twin brother, "[Whelan] had volunteered to go with a fellow Marine to help the Marine who was having a wedding in Moscow. The night of the wedding, before the wedding even started, [Whelan] was entrapped by the security services, by a friend who he had had in Russia."[8]
Whelan is currently serving a 16-year sentence in a maximum-security prison in Russia, where he has publicly reported suffering as a result of poor prison conditions.[9] In May, Whelan underwent hernia surgery while in the Russian prison because Russia had ignored his long-standing medical condition when he was first detained four years ago.[10] Whelan has continuously denied the charges he is facing and believes that he was set up. According to Whelan's lawyer, Whelan "was handed a flash drive that had classified information on it that [Whelan] did not know about."[11]
A month following Whelan's conviction, Trevor Reed, a United States citizen, and former Marine, was also detained in Russia for assault charges against police. Reed was sentenced to nine years of imprisonment in Russia.[12] After serving 985 days, Reed was released back to the United States in exchange for a Russian pilot who was imprisoned in the United States on drug smuggling charges.[13] Whelan, however, was left behind and remains in Russian imprisonment today.
As the United States continues to work on defending the charges that both Griner and Whelan are facing, many remain hopeful for their return. Recently, former United States Ambassador to the UN Bill Richardson stated that "WNBA star Brittney Griner and former US Marine Paul Whelan could be released from Russian detention following meetings he held with senior Russian officials."[14] In September, the United States Secretary of State revealed that a proposal had been submitted to release Griner and Whelan upon the return of Russian arms dealer Viktor Bout, who is currently serving a 25-year prison sentence in the United States.[15] Although an agreement has yet to be finalized, the Biden administration continues its efforts to release both Griner and Whelan and bring them home to their families.
---
[1] https://www.nytimes.com/article/brittney-griner-russia.html
[2] Id.
[3] https://www.imolin.org/doc/amlid/Russian_Federation_Criminal_Code.pdf
[4] Id.
[5] https://www.washingtonpost.com/world/2022/08/04/brittney-griner-russia-court/
[6] https://www.npr.org/2022/07/15/1111731127/brittney-griner-cannabis-russia-trial
[7] https://www.npr.org/2022/04/28/1095365163/trevor-reed-came-back-home-but-paul-whelan-is-still-imprisoned-in-russia
[8] Id.
[9] Id.
[10] Id.
[11] Id.
[12] https://www.reuters.com/article/us-russia-usa-court/russia-jails-former-u-s-marine-for-nine-years-on-police-assault-charge-idUSKCN24V1PN
[13] https://www.npr.org/2022/04/28/1095365163/trevor-reed-came-back-home-but-paul-whelan-is-still-imprisoned-in-russia
[14] https://www.jurist.org/news/2022/10/wnba-star-brittney-griner-and-former-us-marine-paul-whelan-could-be-released-from-russia-says-former-us-ambassador/
[15] https://abcnews.go.com/Politics/us-prisoner-swap-griner-whelan-russia-ambassador/story?id=88039193