By: Jennifer McGreevy, Staff Writer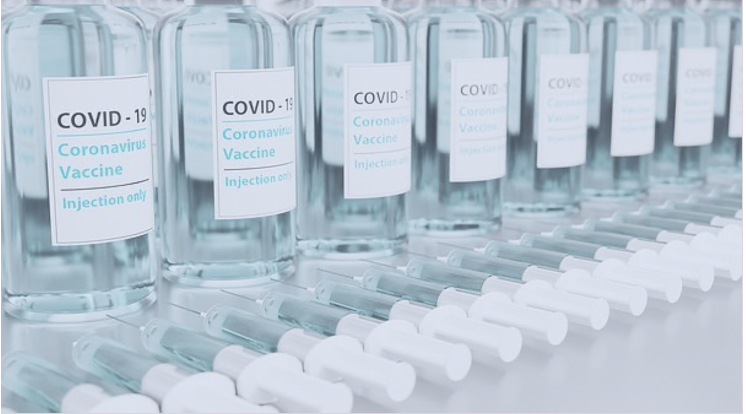 Last month, Allegheny County joined Philadelphia, Bucks, and Montgomery County in mandating COVID-19 shots for local government workers. Effective Dec. 1, 2021, nearly 5,000 Allegheny County employees will be required to be fully vaccinated, receive an exemption, or face termination.[1]
Allegheny County Executive, Rich Fitzgerald announced the policy during a weekly briefing on September 29. "As we continue to see cases of COVID in our county… it is even more important that our workforce be protected," he said, "so that the public that we serve is protected as well."[2] While 75% of executive branch employees are already fully vaccinated, the county's overall vaccination rate varies greatly based on age and other demographics.[3] [4] Non-executive branch county leaders, Controller Chelsa Wagner and Treasurer John Weinstein, said they would adopt the same requirement for their staff shortly after Fitzgerald's statement. [5] [6]
The city of Pittsburgh is also exploring COVID-19 vaccine requirements for its workers. Currently, new hires must provide proof of vaccination, while unvaccinated non-union workers must wear masks and regularly test for the virus.[7] Mayor Bill Peduto told reporters, "We have been in contact with our law department over the policy of mandatory vaccination. It's an action that we haven't taken yet, but one that is on the table … should we see a spike."[8] Presumptive Mayor-Elect Ed Gainey expressed a desire to see more widespread vaccination but noted that beyond simply encouraging masking and vaccination, the city would have to bring in workers' unions and potentially make changes to their collective bargaining agreements to mandate COVID-19 shots.[9]
At the federal level, the Biden administration's Sept. 9 announcement requires most federal workers, contractors, and those who work at healthcare facilities that receive federal Medicare or Medicaid dollars to get vaccinated.[10] The plan also directs the Labor Department, through the Occupational Safety and Health Administration (OSHA) to develop a rule requiring all businesses with 100 or more employees to ensure their workers are either vaccinated or tested for the virus once a week.[11]
The private sector has also taken steps to increase the vaccine rate of its workforce, with some local employers even announcing their plans ahead of the federal government's proposal. Google and Deeplocalare among the southwestern PA businesses that will require their employees to be fully vaccinated before returning to the office. [12] [13]
In the vast majority of private-sector jobs, workers sign at-will employment agreements.[14] Therefore, they can be terminated at any time, and for any reason— including refusing to comply with government or company policies. OSHA's position, even before the pandemic, was that employers may require vaccines for their workers.[15] For example, UPMC Hospitals have a long-standing annual flu shot requirement for workers who directly interact with patients. [16]
OSHA has 1,850 inspectors responsible for some 8 million worksites nationwide. [17] As a small and historically understaffed agency, many wonder how such a controversial and far-reaching rule will be implemented.
However, government workers, who are largely union employees bound by collective bargaining agreements, may attempt to fight the requirements through their unions. Furthermore, government workers themselves are not protected by OSHA, so the implementation and enforcement of public sector vaccine requirements will be handled internally.
Two months prior to the statement regarding vaccines for county workers, the mask requirement was implemented. Fitzgerald admitted that bargaining agreements "complicate[d]" the logistics of vaccine mandates on unionized workers during a press conference in August. [18]
Allegheny County workers are composed of dozens of bargaining units— representing transit, clerical, social service and other workers. Brad Korinski, a solicitor in Wagner's office, said, "The general principle is that if you're going to impose obligations on unionized employees, you have to bargain for those obligations." He also noted some contracts might preclude imposing health requirements in their present form. [19]
While about 78% of eligible adults in America are at least partially vaccinated, political and cultural misinformation relating to COVID-19 has caused the vaccination rate to stall in recent months. [20] [21]After the press conference, SEIU 668 representative Al Smith noted, "We want the workplace to be safe, but this is a divisive issue". [22]
---
[1] Paul J. Gough, County to require all executive-branch employees to get Covid-19 vaccines. PITTSBURGH BUSINESS TIMES. Sep 29, 2021.
[2] Chris Hoffman, Allegheny Co. Executive Rich Fitzgerald Sets Dec. 1 Deadline For Employee COVID-19 Vaccinations. KDKA. Sep 29, 2021.
[4]Allegheny County Health Department, Monthly Vaccination Report (Sept 2021). Spt 22, 2021.
[5] Allegheny-County. Controller Chelsa Wagner Applauds Fitzgerlad for Requiring Employee Vaccinations. Sep 29, 2021.
[6] Jesse Bunch, Allegheny County Treasurer's Office to require employee vaccinations by Dec.1. PITTSBURGH POST-GAZETTE. Sep 30, 2021.
[7] City of Pittsburgh to require vaccines for new employees, mask rules for unvaccinated. PITTSBURGH POST-GAZETTE. Aug 6, 2021.
[8]Chris Potter, Vaccine mandate for city workers is 'on the table' if COVID spikes among workforce. 90.5 WESA. Oct 1, 2021.
[10] White House, President Biden's COVID-19 action plan. Accessed Oct 3, 2021.
[12]Catherine Thorbecke, Google, Disney join growing list of employers mandating COVID-19 vaccines. ABC NEWS. Aug 6, 2021.
[13] Lauryn Nania, Pittsburgh-based tech company Deeplocal requiring employees to be vaccinated. PITTSBURGH CITY PAPER. Aug 11, 2021.
[14] National Conference of State Legislatures, At-Will Employment. Accessed Oct 7, 2021.
[15]United States Department of Labor, OSHA Standard Interpretations. Accessed Oct 3, 2021.
[16]UPMC, Patient and Visitor Frequently Asked Questions About Flu. Accessed Oct 3, 2021.
[17] United States Department of Labor, OSHA Data & Statistics. Accessed Oct 3, 2021.
[18] Allegheny County says all new employees must be vaccinated for COVID-19. WTAE. Aug 9, 2021.
[19] Chris Potter, Allegheny County government employees must be vaccinated by Dec. 1. 90.5 WESA. Sept 29, 2021.
[20] New York Times, See How Vaccinations are Going in Your State. Accessed Oct 10, 2021.
[21]Peter Ramjug, How False Information Could Be Affecting COVID-19 Vaccination Rates. NORTHEASTERN. Aug 10, 2021.