By Regan Jarvis, Staff Writer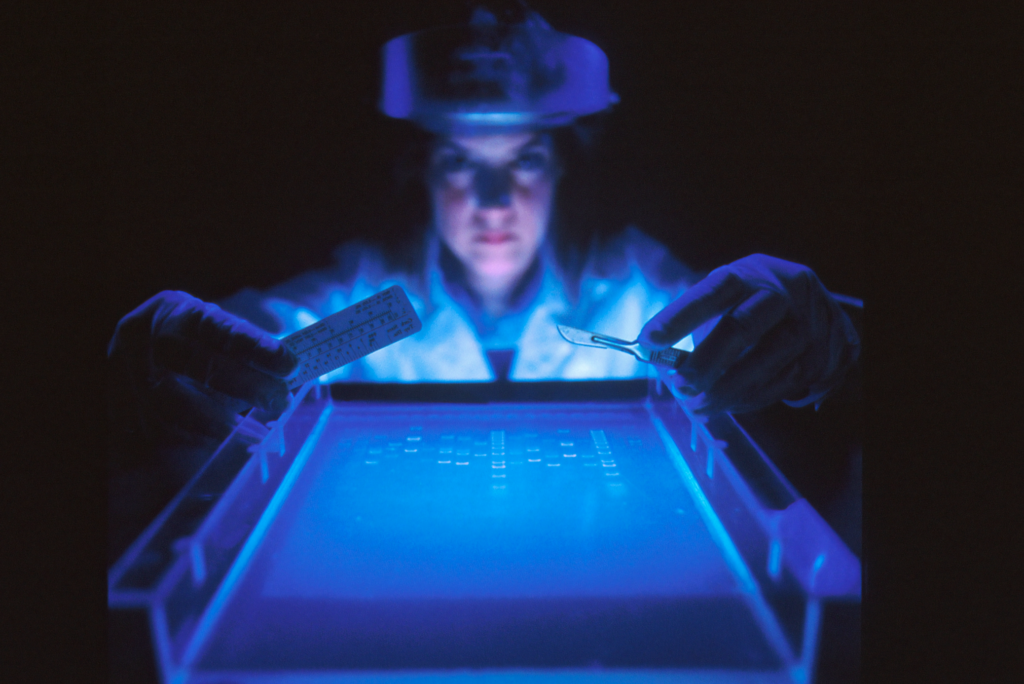 "It is difficult to imagine information more personal or more private than a person's genetic makeup." – Senator Edward Kennedy
Although the right to privacy is a core value held by the American people, the amount of privacy we are guaranteed by the Constitution is widely debated. The courts have continuously held, even as recently as this year that collection of DNA evidence from those arrested or charged with crimes does not violate fourth amendment rights guaranteed by the Constitution.[1] However, a new issue arises with the rise in popularity of ancestry databases such as 23 and Me. How do we protect the privacy of those who are not arrested or charged with crimes and have otherwise not consented to genetic testing?
In the search for the Golden State Killer, later discovered to be Joseph James DeAngelo, criminal investigators used an online ancestry database to link forensic evidence from a crime scene to a relative of DeAngelo.[2] This technique has since identified suspects in dozens of additional cases.[3] Science writer, Megan Molteni explains, "[t]he practice … raises grave genetic privacy concerns. Namely, a single user can unknowingly cast a web of legal suspicion around hundreds of their family members, who not only haven't consented to a police search but haven't even taken a DNA test themselves."[4]
On the other hand, it is arguable that stringent protection of DNA privacy rights creates a public safety issue and may even, in some circumstances, prevent justice. In 2001, 76-year-old Irving "Al" Sicherer was brutally murdered in his Aventura, Florida apartment, his body later to be discovered in a pool of blood by his daughter.[5] The murderer left a wealth of forensic evidence that the Aventura Police Department spent over a year analyzing.[6] After analysis, they were then able to submit the murderer's DNA profile to a nationwide criminal database that returned a partial match to an inmate in a Michigan prison.[7] However, they were denied access to this prisoner's information.[8]
The Combined DNA Index System, commonly referred to as CODIS, refers to the Federal Bureau of Investigation's program of support for criminal justice databases and the software used to run the databases.[9] Genetic information from criminal offenders is entered into CODIS by participating states and laboratories.[10] To use this system, law enforcement agencies submit a target DNA sample to compare against DNA profiles in the databases, and in the event of a match, law enforcement agencies can share information.[11] No offender names or personal identifiable information is stored in the databases. It was a previous policy of the FBI that DNA information from CODIS not be shared between law enforcement agencies without a perfect match, meaning that if target DNA was linked to a potential relative of an offender through a partial DNA match, that information could not be shared between jurisdictions.[12]Pursuant to objections to this policy from several states, the FBI changed its policy to a state-by-state basis.[13] Some states have chosen to protect the identity of offenders that are only linked by a partial match to a target sample entered into CODIS.[14] Michigan is among the states that will not share information based on a partial DNA match.[15]
What may be a miscarriage of justice, may at the same time be the constitutional right against unreasonable searches and seizures.[16] Heart wrenching stories such as the Sicherer case may inspire further evaluation of current DNA sharing polices but the delicate balance of personal liberties and public safety must be carefully weighed, especially in the midst of ever advancing technology.
---
[1] People v. Roberts, 68 Cal. App. 5th 64 (2021)
[2] https://www.wired.com/story/the-meteoric-rise-of-family-tree-forensics-to-fight-crimes/
[3] Id.
[4] Id.
[5] https://www.miaminewtimes.com/news/dna-privacy-keeps-aventura-cops-from-solving-the-citys-only-murder-6362745
[6] Id.
[7] Id.
[8] Id.
[9] https://www.fbi.gov/services/laboratory/biometric-analysis/codis/codis-and-ndis-fact-sheet
[10] Id.
[11] Id.
[12] https://www.miaminewtimes.com/news/dna-privacy-keeps-aventura-cops-from-solving-the-citys-only-murder-6362745?storyPage=2
[13] Id.
[14] Id.
[15] Id.
[16] https://www.senate.gov/civics/constitution_item/constitution.htm#amdt_4_1791