By: Anabelle Nietupski, Web Editor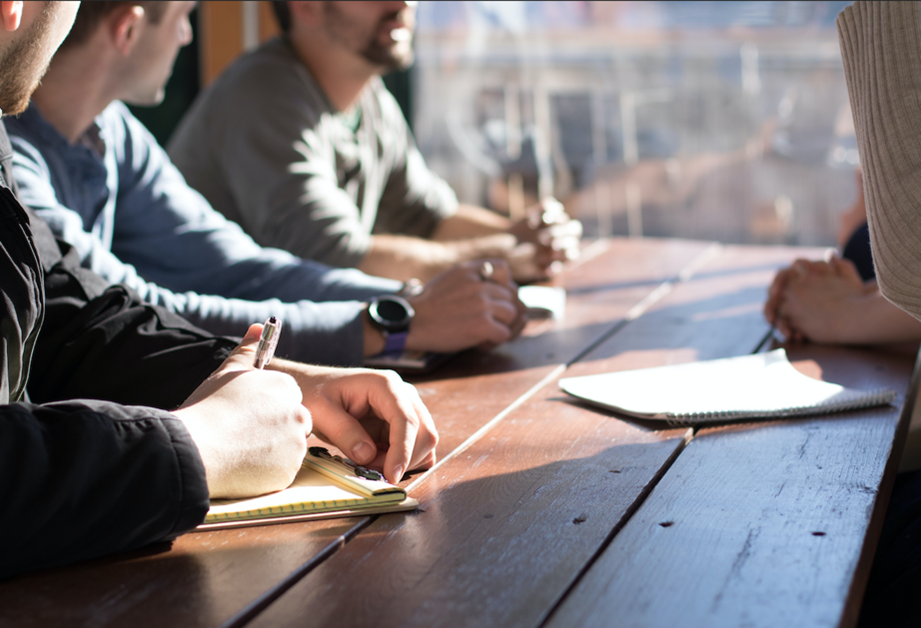 Divorce is seen as an endless slew of conflict and court fees. The doctrine of collaborative divorce seeks to end this cycle, bringing power to the couple to resolve their dispute without third-party intervention. [1] With an emphasis on mediation and negotiation, collaborative divorce encourages the divorcing spouses to assemble a "collaborative divorce team," including a divorce coach, financial specialist, and child specialist. [2] With the help of their team, divorcing spouses can "reach an agreement on the critical terms of divorce, like property and debt division, child custody and child support, and spousal support" on their own terms. [3] The goal of this process is to fully remove disputes from the '"fight and win" setting of a courtroom into a "troubleshoot and problem solve" setting of negotiations." [4]
Collaborative divorce begins when the divorcing spouses agree to reach an agreement through negotiation and mutual participation. [5] Each spouse then handpicks their own attorney, meeting privately to iron out their needs and goals. [6] After their team is assembled, there will be an initial meeting of all involved to begin the proceedings. The divorcing spouses will then "typically sign a 'no court' agreement, which allows both attorneys to withdraw from [the] case if either spouse exits the collaborative divorce process to begin litigation in court." [7] This waiver of trial is truly the hallmark of collaborative divorce, as it shows that both parties have no interest in court involvement and firmly agree to cordial negotiation. Moving forward, subsequent meetings will rotate between party specific meetings and "four-way" meetings between both parties and their attorneys. [8] Through every meeting, the parties will move closer and closer to mutually agreeable terms. Finally, the attorneys will draft a settlement agreement when the terms of the divorce are clearly identified. If the terms are found to be fair to both parties, the settlement agreement will be passed on to a judge for a final signature. [9] Thus, the divorce proceedings will be completed, with both parties hopefully content with the agreed upon terms and the amicable negotiation process.
It is the responsibility of a collaborative family law attorney to inform their clients of the benefits and risks of voiding their right to traditional divorce proceedings. [10] There are many benefits to the collaborative law process, including: saving money; saving time; the comfort of a more informal setting; the "free, open, informal, and honest exchange of information;" and the increased customization of the divorce process. [11] Conversely, by signing a "no court" agreement, the divorcing spouses essentially waive their right to judicial intervention. [12] Parties must be fully committed to veracity and openness, as any departure may result in additional legal action. [13] Thus, the divorcing spouses must truly be committed to a peaceful negotiation process with one another when embarking on the process of collaborative divorce.
Collaborative law is the latest "fad" in family law and seeks to usher in a new era of tolerant and thoughtfully drafted divorce proceedings. While it is never easy, the doctrine of collaborative divorce helps "to make a win-lose divorce a win-win settlement for both parties." [14]
---
[1] https://www.divorcenet.com/resources/how-does-collaborative-divorce-work-and-is-it-right-for-you.html
[2] Id.
[3] Id.
[4] https://www.findlaw.com/family/divorce/how-a-collaborative-law-divorce-works-faq-s.html
[5] Id.
[6] https://www.divorcenet.com/resources/how-does-collaborative-divorce-work-and-is-it-right-for-you.html
[7] Id.
[8] Id.
[9] Id.
[10] In re Adopt a New Rule of the Tenn. Supreme Court Concerning the Practice of Collaborative Family Law, No. ADM2017-01195, 2017 Tenn. LEXIS 476 (Aug. 22, 2017).
[11] https://www.findlaw.com/family/divorce/how-a-collaborative-law-divorce-works-faq-s.html
[12] https://www.divorcenet.com/resources/how-does-collaborative-divorce-work-and-is-it-right-for-you.html
[13] Rawls v. Rawls, No. 01-13-00568-CV, 2015 Tex. App. LEXIS 9065 (Tex. App. Aug. 27, 2015)
[14] https://www.divorcenet.com/resources/how-does-collaborative-divorce-work-and-is-it-right-for-you.html