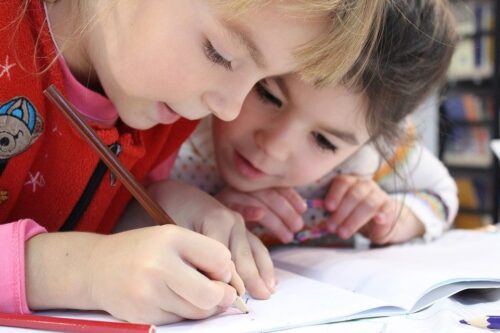 Photo provided courtesy of Pixabay.com
By Stephen Hodzic, Blog Editor

When it comes to ensuring that their child receives the best education possible, many parents would likely be willing to use just about any resource available to them. While it may be safe to assume that most people have heard of tutors, study guides, and after-hours school programs, some parents are not aware of a federal provision that could assist them in a wide variety of scenarios.
Section 504 of the Rehabilitation Act of 1973 (504 Act), as explained by the U.S. Department of Education provides that individuals with disabilities shall not be excluded from nor denied benefits of programs or activities receiving Federal financial assistance. [1] This includes students in schools that receive federal funding who fall under specific requirements. Students who meet these requirements can request and create specific, individualized plans to assist them while they attend the school, which include educational planning, behavioral planning, and even nutrition and dietary planning. [2]
The U.S. Department of Education states that The Individuals with Disabilities Education Act (IDEA) provides free public education to eligible children and helps ensure services are available to qualifying children. [3] The law helps govern how states and public agencies can provide early intervention and special education related services to children who qualify for the services. The IDEA also authorizes different grants for states and educational related agencies.
While they may appear similar on their face, there are some key differences between Act 504 and the IDEA. To qualify under the 504 service agreement, the Pennsylvania Department of Education explains that an individual must show that they have a disability that substantially limits their educational impairment. [4]
The PA Department of Education defines a handicapped individual who qualifies under Act 504 as someone who has a physical or mental impairment that substantially limits one or more major life activities. [5] Examples include a student who has broken their arm in several places and cannot write, a student who uses a wheelchair, a student who sees a doctor for depression or anxiety, or a student who is deaf and plays sports. [6]
IDEA qualifications are much more specific, requiring an individual to fall under one of 13 categories. [7] Some include having an intellectual disability, hearing impairment, speech or language impairment, visual impairment, emotional disturbance, orthopedic impairment, autism, traumatic brain injury, other health impairment, specific learning disability, deafness, deaf-blindness, and or multiple disabilities. [8]
Under 22 Pa. Code § 14.121(a) Pennsylvania also provides that in addition to other requirements, schools are required to use a public outreach awareness system to help locate and identify children who may be eligible for special education within the school district's jurisdiction. This also includes informing the public in general of the interventions and services that are available, as well as how to request such interventions and services.
So why is it important to see if an individual qualifies for services under Act 504 or IDEA? If a student qualifies under the IDEA, they may be able to work with their provider to collaborate on an Individualized Education Plan (IEP). An IEP is most often used in public schools up to and including high school, though early education and private schools may also offer similar programs. [9]
While an individual may qualify for specific assistance, there are less procedural criteria required by the school or educational facility, though a school that is found to be not complying with Act 504 risks losing federal funding. [10] Should an individual receive an IEP, there are mandated criteria that go along with the IEP. For example, any significant changes to the IEP have to be in writing, the IEP team has to review the IEP at least once a year, and the individual has to be evaluated every 3 years. [11]
While colleges do not use IEP programs per se, the responsibilities of the education facility a student attends may go beyond the credit requirements for graduation. In Susquehanna, the school district appealed the order of the PA Department of Education's Special Education Due Process Review Panel. [12] The school district argued that a hearing officer found the student graduated from the district and had no further free and appropriate public education (FAPE) responsibilities. [13] The parents argued that the original IEP for the student included one year of transitional services in post-secondary education for college prep. [14] The court found that while the student had satisfied standard graduation requirements, she had not developed the confidence and assuredness that most students develop in high school, which was part of the intent of the IEP, and thus the student did not meet the requirements to graduate in regards to the IEP. [15]
There are some limitations to what these provisions can and cannot do. In Schuylkill Haven, the court found that a public-school receiving transfer students from a private school is not bound to follow the specialized education plan that was being used in the private school. [16] The court also found that it was appropriate for the new school to have the student in regular classrooms while the school performed its own evaluation with the parent's permission. [17]
This article was written to provide a brief, general overview of some of the law that may be able to aid parents and individuals. This is by no means a comprehensive breakdown of what is available, nor does it go in to exceptional depth regarding the 504 Act or the IDEA. It is strongly recommended that anyone interested in these services, or those who have questions about these services, contact their local educational advocate and or their local neighborhood legal services to find out more. Links are provided below.
More information regarding the US Department of Education's Individuals with Disabilities Education Act: https://sites.ed.gov/idea/
Explanation of Individual Education Plans and 504 Service Agreements:
https://www.education.pa.gov/K-12/Homebound%20Instruction/Pages/IEPs-and-504-Service-Agreements.aspx
Differences between IDEA and 504 Act: http://www.ldonline.org/article/6086
Center for Parent Information and Resources: https://www.parentcenterhub.org/section504/#info
Additional Information and Resources: https://www.wrightslaw.com/info/sec504.index.htm
Pennsylvania Neighborhood Legal Services: https://www.nlsa.us/
Pennsylvania Education Advocates and Support Staff:
https://www.education.pa.gov/K-12/Special%20Education/Complaints/Pages/ConsultLine.aspx
Pennsylvania Education Resource List: http://www.paedforall.org/pa-educational-resources/
Pennsylvania Education Advocacy Network and Explanation: https://www.papta.org/domain/54
Pennsylvania and National Organizations Support List:
https://www.pattan.net/Parent-Information/Pennsylvania-Supports
[1] U.S. Department of Education, Office for Civil Rights (August 2010) https://www2.ed.gov/about/offices/list/ocr/docs/edlite-FAPE504.html.
[2] Andrews and Price LLC, Special Education Alert. (November 2013), retrieved from https://www.andrewsandprice.com/wp-content/uploads/2013/06/Nut-Allergy-Lawsuit.pdf.
[3] U.S. Department of Education, Individuals with Disabilities Education Act. (last visited 4/10/2021) retrieved from: https://sites.ed.gov/idea/about-idea/#Rehab-Act.
[4] Pennsylvania Department of Education, IEPs and 504 Service Agreements. (last visited 4/10/2021), retrieved from https://www.education.pa.gov/K-12/Homebound%20Instruction/Pages/IEPs-and-504-Service-Agreements.aspx.
[5] Id.
[6] Id.
[7] IEPs, supra.
[8] Id.
[9] Understood Team, What is an IEP? (retrieved 4/10/2021), retrieved from: https://www.understood.org/en/school-learning/special-services/ieps/what-is-an-iep.
[10] Council for Exception Children, Understanding the Differences between IDEA and Section 504. (retrieved4/10/2021) Retrieved from: http://www.ldonline.org/article/6086
[11] Understood Team, The difference between IEPs and 504 plans. (retrieved 4/10/2021) retrieved from https://www.understood.org/en/school-learning/special-services/504-plan/the-difference-between-ieps-and-504-plans
[12] Susquehanna Twp. Sch. Dist. v. Frances J., 823 A.2d 249 (Pa. Commw. Ct. 2003).
[13] Id.
[14] Id.
[15] Susquehanna, supra.
[16] Schuylkill Haven Area Sch. Dist. v. Rhett P., 857 A.2d 226 (Pa. Commw. Ct. 2004).
[17] Id.