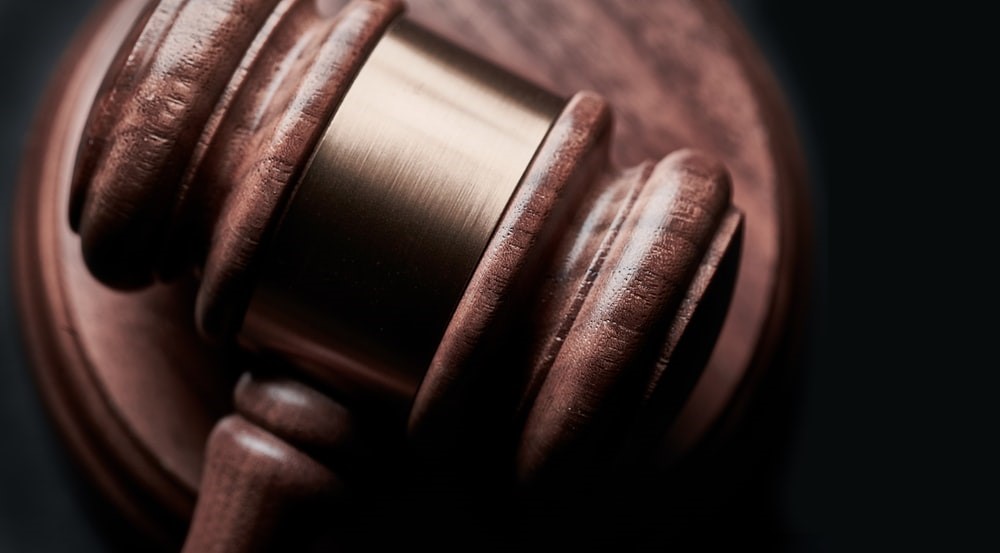 Photo provided courtesy of Unsplash.com.
By Jake Heinauer, Staff Writer
On March 8, 2021, Representatives Jim Jordan and Matt Gaetz sent a letter to Rep. Jerry Nadler, chair of the House Judiciary Committee, seeking to hold a congressional hearing examining the "unchecked" role of courts in conservatorships.[1] This letter is particularly newsworthy as conservatorship law has become the subject of significant criticism in the wake of the #FreeBritney Movement, especially following "The New York Times Presents: Framing Britney Spears."[2]
In fact, Jordan and Gaetz cited Britney Spears as "the most striking example" of someone "being 'stripped of virtually all of their civil rights'" through the conservatorship she has been put under by court-order since 2008.[3] Specifically, the congressmen imply Spears' father is insincere in his desire to remove Spears' conservatorship, even in the event she no longer needs one, citing to his attorneys remarks on conservatorships in "Framing Britney Spears."[4] Jordan and Gaetz wrote: "the facts and circumstances giving rise to this arrangement remain in dispute but involve questionable motives by her father, and now-conservator, Jaime Spears."[5]
Similarly, Jordan and Gaetz's letter expressed concern that, under current conservatorship law, the manipulation of the courts by ill-intentioned guardians may lead to the financial exploitation of those the law seeks to protect, without appropriate recourse for the conservatee.[6] In pertinent part, Jordan and Gaetz are seeking a hearing on the court process in terminating conservatorships when they are no longer necessary, imploring the Committee "to convene a hearing to examine whether Americans are trapped unjustly in conservatorships."[7]
Even prior to the airing of "Framing Britney Spears," Spears' conservatorship has warranted a significant amount of attention from both traditional media outlets and social media – not only because of Spears' fame, but also because legal experts consider her conservatorship  "unusual for someone as young and productive" as she is.[8] However, the role of her father in the conservatorship became particularly controversial, as he had to temporarily relieve himself of his duties due to a health emergency in 2018 – prompting then co-conservator, Steven Wallet, to resign.[9] Among other statements, Wallet alleged that Spears' father refusal to permanently resign would result in lasting damage to Spears' estate, and he referred to the conservatorship as a "hybrid business model."[10] This statement, specifically, elicited significant criticism following the documentary.[11]
Eventually, Spears' court-appointed attorney stated formally that Spears is "strongly opposed" her father as conservator.[12] Accordingly, Spears is seeking to remove her father as conservator, out of her fear of him, while also refusing to perform or make new music until he is removed.[13]
Recently, Spears and her counsel have successfully sought the addition of co-conservators Bessemer Trust Co., and are temporarily joined by Jodi Montgomery (a professional conservator), although her father remains the head of her estate.[14] Spears' legal proceedings makes it clear that she is not yet seeking the total termination of her conservatorship.[15] For now, her legal team is seeking to mitigate her father's influence through this joint-conservatorship.[16] Her attorney wrote: "It's no secret that my client does not want her father as co-conservator, but we recognize that removal is a separate issue."[17] In the most recent court proceedings, Spears' request to have her father removed as her conservator was denied, but Spears' father's objections to the joint-conservatorship were also overruled.[18]
It has not yet been announced whether the House Judiciary Committee will hold hearings on conservatorship law.
[1] https://twitter.com/JudiciaryGOP/status/1369368973444345860/photo/1
[2] https://www.nytimes.com/2021/02/09/arts/music/britney-spears-conservatorship.html
[3] https://twitter.com/JudiciaryGOP/status/1369368973444345860/photo/1
[4] Id.
[5] Id.
[6] Id.
[7] Id.
[8] https://www.latimes.com/california/story/2019-09-17/britney-spears-conservatorship-free-britney
[9] Id.
[10] Id.
[11] https://www.hulu.com/series/the-new-york-times-presents-f22278d1-ef56-40e8-9227-af3a029ca6f4
[12] https://variety.com/2021/biz/news/britney-spears-conservatorship-congress-matt-gaetz-1234925750/
[13] Id.
[14] Id.
[15] Id.
[16] Id.
[17] https://variety.com/2021/biz/news/britney-spears-conservatorship-congress-matt-gaetz-1234925750/
[18] Id.