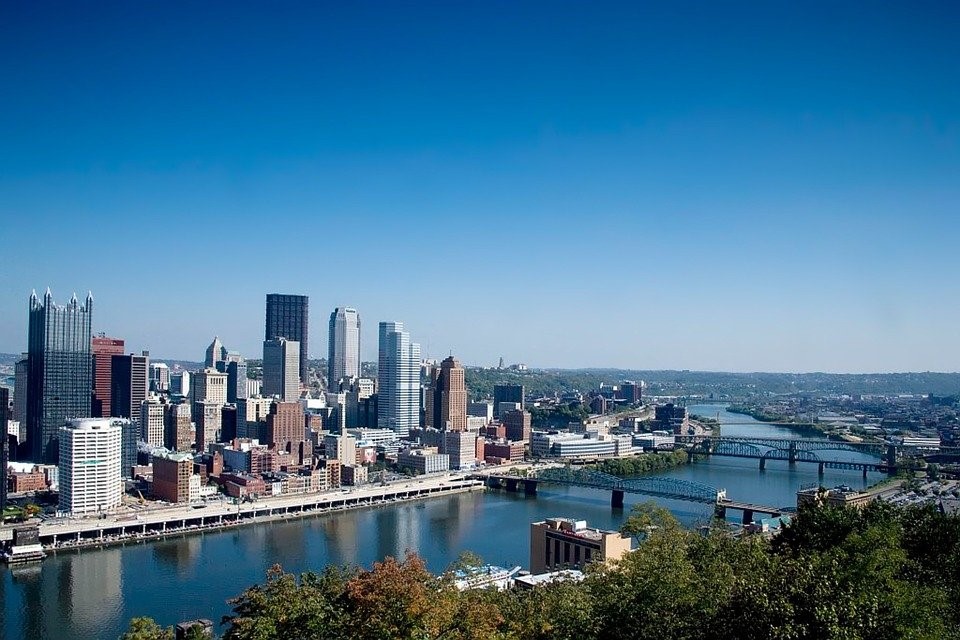 Photo provided courtesy of Pixabay.com.
By Stephen Hodzic, Blog Editor
On March 2, 2021 the Pittsburgh City Council passed legislation that extended the moratorium on tenant evictions in the city of Pittsburgh.[1] The ordinance states, in part, that a landlord may not evict a tenant/household for non-payment of rent due to substantial loss of household income or hours of work/wages due to loss of employment and/or medical expenses; including both illnesses related to COVID-19 and other pre-existing illnesses. [2] A tenant may present a Certification of COVID-19 Related Hardship; though this is not a requirement for protection under the moratorium.[3]The ordinance does allow eviction based on conduct that presents an "imminent threat" to the health or safety of others in the area, criminal activity, and for violation of any applicable building code or health ordinance relating to health and safety.[4] Violations are to be considered a summary offence, and may incur a fine of up to $10,000.[5] The ordinance is set to expire upon the end of the city's Disaster Emergency Declaration, or by termination of the City Council, whichever occurs sooner.[6]
Under the legislation, the Pittsburgh Commission on Human Relations was empowered to make an initial determination in deciding whether an eviction hearing can move forward to the appropriate court.[7] The Pittsburgh Commission on Human Relations "is a civil rights organization focused on investigating instances of discrimination, providing outreach and education to communities about their rights, and recommending necessary protections in our City Code to provide all people in Pittsburgh with equal opportunities."[8]
Additionally, the legislation states "No landlord can refuse to renew a lease or terminate a lease due to previous tenant non-payment or lease term violation. Nothing herein shall preclude eviction, refusal to renew a lease or terminate a lease, except conduct that presents an imminent threat to the health or safety of other residents…"[9] This language, in part, is the focus of a lawsuit filed by the Landlord Services Bureau.[10] The action contends that state law requires that municipalities with a home rule charter "shall not determine duties, responsibilities, or requirements placed upon businesses, occupations and employers… except as expressly provided by" state law.[11]
According to the lawsuit, the ordinance places undue requirements on owners, forcing them into lease renewals "contrary to the most basic principles of contract law in that parties cannot be forced to continue contractual relationships…"[12] The action seeks a court order declaring the ordinance illegal, and an injunction to bar enforcement during litigation.[13] John Petrack, executive vice president of Realtors Association of Metropolitan Pittsburgh, expressed concern, stating "most property owners only have one or two properties and they have mortgages and property taxes to pay."[14] Petrack goes on to state that the organization was not sure how legally the moratorium could force landlords to renew a lease, as this in effect binds a third party to a contract; but also, for the most part, the legislation follows the CDC guidelines, which the Association "obviously has no issue with."[15]
Meanwhile, City of Pittsburgh officials are reportedly working on a program that could help renters pay both past-due and future rent, which in turn would provide relief to landlords who are not receiving payment.[16] The program is expected to be online March 15th and would use federal money allocated for Allegheny County ($27 million) as well as the city of Pittsburgh specifically ($8.9 million) to assist with this goal.[17]
If you or anyone you know is facing financial hardships related to the COVID-19 pandemic, please consider reaching out to the Pittsburgh Neighborhood Legal Services Association (412) 255-6700, and check the links provided for more information:
https://pittsburghfoundation.org/covid-resources
https://www.palawhelp.org/resource/tenants-being-evicted-1
https://covidrentrelief.alleghenycounty.us/
https://downtownpittsburgh.com/support-programs-during-the-coronavirus-outbreak/
https://www.alleghenycounty.us/Human-Services/Programs-Services/Basic-Needs/Utility-Assistance.aspx
https://home.treasury.gov/policy-issues/cares
https://www.justia.com/covid-19/eviction-bans-and-mortgage-relief-during-covid-19/business-assistance-for-landlords/
https://www.nar.realtor/coronavirus/covid-19-relief-package-includes-help-for-business-and-property-owners
[1] https://www.witf.org/2021/03/03/pittsburgh-city-council-extends-coronavirus-eviction-ban/
[2] https://www.leechtishman.com/wp-content/uploads/2021/02/Legislation-Details-With-Text.pdf
[3] Id.
[4] Id.
[5] Id.
[6] Id.
[7] https://triblive.com/local/pittsburgh-working-to-iron-out-how-eviction-ban-will-be-enforced-as-lawsuit-against-it-proceeds/
[8] https://pittsburghpa.gov/chr/chr-information
[9] https://www.leechtishman.com/wp-content/uploads/2021/02/Legislation-Details-With-Text.pdf
[10] https://triblive.com/local/landlord-group-sues-pittsburgh-city-council-over-eviction-moratorium/
[11] Id.
[12] Id.
[13] Id.
[14] https://www.post-gazette.com/local/city/2021/02/24/Pittsburgh-eviction-moratorium-bill-COVID-19-landlords-City-Council-recommendation/stories/202102240145
[15] Id.
[16] https://autos.yahoo.com/pittsburgh-working-iron-eviction-ban-010600898.html?guccounter=1 (originally Tribune Review)
[17] Id.