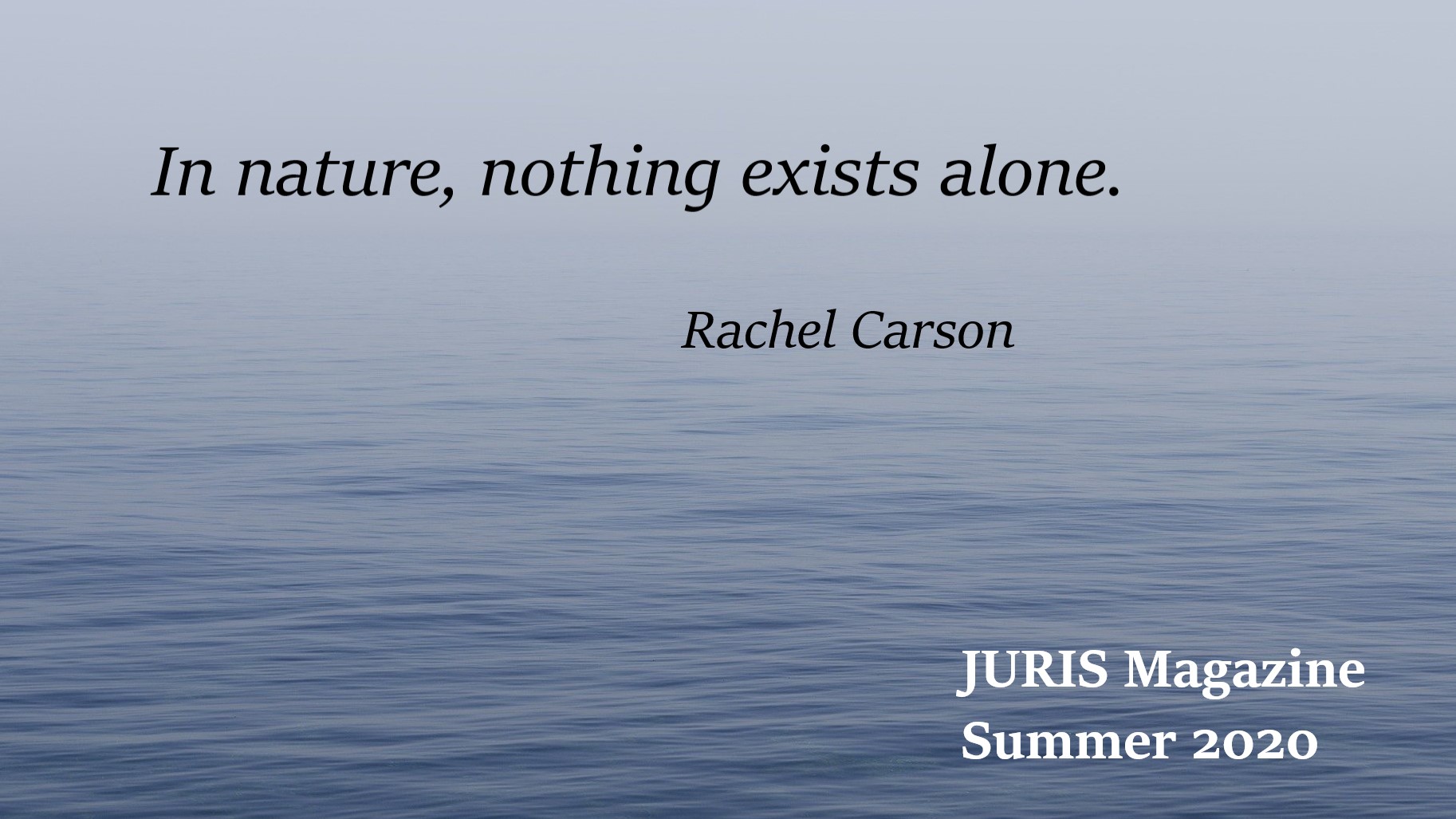 Letter from the Editor
In January, when the e-board settled on "The Environment" as a theme for the Summer 2020 issue of Juris, none of us could have predicted the challenge that nature would present to us this year.  Environmental law is often treated peripherally in the United States.  The mere fact of discussing the environment is a political act.  But as Rachel Carson, our hometown conservationist, taught us, "In nature, nothing exists alone."   Her comment has never rung more true than now.  The environment impacts every aspect of the law, from tort litigation, to administration, to tax, to immigration.
Whether you believe that preserving economic rights is the sole purpose of the law, or whether you are a card-carrying tree-hugger, this global pandemic has shown us that our society is at the mercy of the environment, and the legal system has two choices: to be proactive or reactive.
Many of us are suffering impacts to our employment and wondering whether we will take the bar exam this summer.  Others of us are hoping to return to campus (and normalcy) in the fall.  But I hope we can remember what is most important during this time: the safety and health of our loved ones and peers.
Dear readers, please stay safe during this trying period of self-isolation and use this opportunity to read and consider some of the current challenges and opportunities in environmental law.
All the best,
Sam Cook
Sam is a third-year evening student and Editor-in-Chief of Juris Magazine.  She is also a Junior Staff Member of Duquesne Law Review.
---
Feature Articles
By Rachel Pressdee, Feature Editor
By John Paul Abda, Feature Editor
By Giulia Schaub, Blog Editor
By Samantha Cook, Editor-in-Chief
By Margaret Potter, Blog Editor