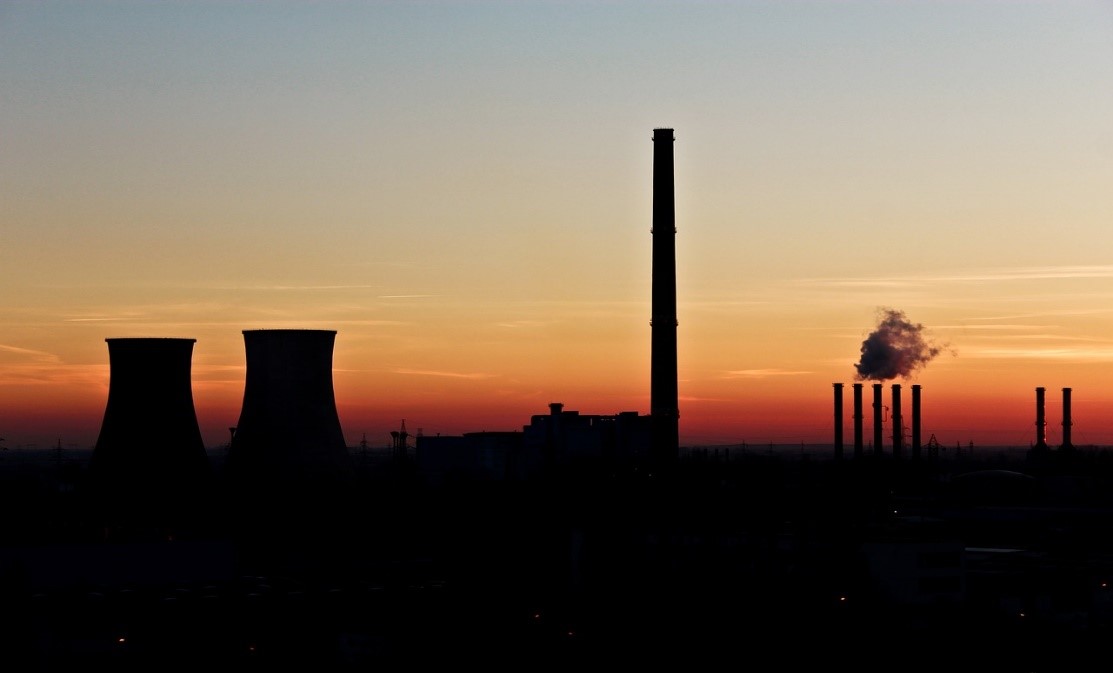 By John Paul Abda, Feature Editor
Climate change has created a stark divide worldwide. Many individuals in the United States feel as though climate change should be a leading federal priority, while others place the issue relatively low on their list of causes.[1] As the issue gains more attention, the number of climate change lawsuits increase accordingly. According to a recent study, there have been over 1,300 legal actions brought worldwide related to climate change between 1990 and 2019.[2] Of those cases, over 1,000 were brought in the United States, making it the leader in climate change litigation.[3] The fundamental question in these cases is whether large oil companies can be held liable for climate change-related damages, such as infrastructure costs.[4]
Climate change cases have presented several interesting issues for courts to decide. Procedurally, a heavily litigated issue is venue: do these cases belong in federal court or state court? Substantively, the courts have had to decide a number of issues including whether this is a non-justiciable political question to be dealt with by the legislative branch, as opposed to the courts.[5]
With regard to venue, the oil companies' main strategy has been getting these cases removed to federal court.[6] According to experts, these lawsuits stand little chance of success if they are heard in federal court.[7] "It's not just a minor technical question", said Ann Carlson, a UCLA Environmental Law expert.[8] Recently, two cases in the Federal District Court in San Francisco produced conflicting results, which led the Ninth Circuit Court of Appeals to hold oral arguments to resolve the disagreement.[9] In both cases, the plaintiffs sought to hold big oil companies liable for infrastructure costs and property damage resulting from climate change.[10] In City of Oakland v. BP P.L.C.[11], filed by the cities of San Francisco and Oakland, Judge William Alsup of the San Francisco Federal District Court dismissed the case, holding that that the claims were foreclosed by the need for federal courts to defer issues of international matters to the legislative and executive branches.[12] Prior to that decision, Judge Alsup ruled that the case belonged in federal court, denying the plaintiffs' motion for remand,[13] a ruling that the plaintiffs now appeal.[14] Alternatively, in County of San Mateo v. Chevron Corp.,[15] Judge Vince Chhabria of the same District Court remanded the plaintiffs' nuisance claim to state court, rejecting a handful of the defendants' arguments for removal.[16] Oral arguments were heard by a three-judge panel in the Ninth Circuit on February 5, 2020.[17] A ruling on the venue dispute is expected by the end of the year and will provide uniformity on the issue within the circuit.[18]
A similar case out of Baltimore recently produced favorable results for the plaintiffs on the issue of venue. In Mayor and City Council of Baltimore v. BP P.L.C.,[19] the mayor and city council brought an action in state court against 26 multinational oil and gas companies for public and private nuisance and negligent failure to warn.[20] The defendants removed the case to federal court and the plaintiffs appealed. A United States District Court judge granted plaintiffs' motion for remand.[21] In doing so, the District Court rejected several of the defendants' arguments for removal, including that the claims were governed by federal common law, that the case involved substantial and disputed federal issues, that federal legislation preempted the state law claims, and that removal was warranted under the federal officer statute.[22] Subsequently, the defendants appealed the District Court ruling to the Fourth Circuit Court of Appeals, which ultimately affirmed the ruling of the lower court.[23]
Aside from the procedural issues involved in these climate change nuisance cases, courts have been tasked with deciding crucial substantive issues, such as whether these claims involve a non-justiciable political question, and whether a plaintiff can satisfy the elements required to hold oil companies liable for climate-related damages. A case beginning in the Southern District of New York made it all the way to the United States Supreme Court after a series of appeals regarding the political question issue.[24] In Connecticut v. Am. Elec. Power Co., Inc.,[25] several states, cities, and land trusts separately sued an electrical company that operated power-plants in 20 states.[26] The plaintiffs sought abatement of the defendants' contribution to public nuisance of global warming.[27] Initially, a District Court judge dismissed the case, ruling that the claims involved non-justiciable political questions.[28] The plaintiffs appealed the ruling to the Second Circuit Court of Appeals, where the court reversed and held that the claims against the defendants did not present non-justiciable political questions, nor were they displaced by federal legislation.[29] The Supreme Court granted cert on the case.
The Supreme Court reversed the Circuit Court's ruling and held that the Clean Air Act displaces any federal common law right that the plaintiffs may have had to seek abatement.[30] Although the Supreme Court did not expressly hold that this issue was a non-justiciable political question, they did state that "the Court remains mindful that it does not have creative power akin to that vested in Congress."[31] Because the Circuit Court concluded that the claims were governed by federal common law, it did not rule on the state law claims.[32] Noting this, the Supreme Court left the issue of whether a claim is available for the plaintiffs under state nuisance law open for consideration on remand.[33]
Finally, in a landmark decision, the Ninth Circuit Court of Appeals dismissed a case brought by a group of 21 young people who alleged that the federal government violated their constitutional rights by contributing to climate change.[34] Notably, the plaintiffs took a different approach in this case than many of the previously mentioned cases, namely, alleging a constitutional violation of a right to a viable climate, as opposed to the typical public nuisance allegation. In dismissing the young plaintiffs' claims, the Court held that the plaintiffs likely could not satisfy all of the requirements necessary to bring this type of action.[35] The plaintiffs sought an injunction requiring the government to cease permitting, authorizing, and subsidizing fossil fuel use.[36] The flaw that the court found with the plaintiffs' case boiled down to an issue of redressability. The court held that, in order to have standing under Article III of the United States Constitution, a plaintiff must have a concrete and particularized injury[37] that is caused by the challenged conduct[38] and is likely redressable by a favorable judicial decision.[39] The court found that the plaintiffs satisfied both the injury and causation requirements but failed on the redressability requirement.[40] The court reasoned that the remedy, enjoining the government from fossil fuel use, would not likely redress the global issue of climate change and the injuries associated with it.[41]
It is clear from the recent body of case law that the issue of climate change tort litigation is still developing in the United States. As the cases illustrate, holding oil companies liable for climate change related damages is a novel concept, and a difficult task both procedurally and substantively. The diverging opinions of federal judges across the country emphasize the complexity of climate change tort litigation. As parties on both sides of the aisle await key rulings, like the pending Ninth Circuit decision, this issue may end up back in the United States Supreme Court in the near future.
---
[1] Americans Views on Climate Change and Climate Scientists, Pew Res. Center (Oct. 4, 2016), https://www.pewresearch.org/science/2016/10/04/public-views-on-climate-change-and-climate-scientists.
[2] Sandra Laville, Governments and Firms in 28 Countries Sued over Climate Crisis – Report, Guardian (July 4, 2019), https://www.theguardian.com/environment/2019/jul/04/governments-and-firms-28-countries-sued-climate-crisis-report.
[3] Id.
[4] Erik Larson, Making Big Oil Pay for Climate Change May Be Impossible, Bloomberg (Jan. 24, 2020), https://www.bloomberg.com/news/articles/2020-01-24/making-big-oil-pay-for-climate-change-may-be-next-to-impossible.
[5] Darlene Ricker, Lawyers are Unleashing a Flurry of Lawsuits to Step Up the Fight Against Climate Change, ABA J. (Nov. 1, 2019), https://www.abajournal.com/magazine/article/lawyers-are-unleashing-a-flurry-of-lawsuits-to-step-up-the-fight-against-climate-change.
[6] Nicholas Kusnetz, Why Cities Suing Over Climate Change Want the Fight in State Court, Not Federal, Inside Climate News (Jul. 26, 2019), https://insideclimatenews.org/news/26072019/climate-change-lawsuits-cities-baltimore-rhode-island-legal-strategy-state-court-not-federal.
[7] Id.
[8] Id.
[9] Esther Whieldon, 9th Circuit Grills Lawyers for Cities, Oil Companies in Climate Nuisance Cases, S&P Global (Feb. 6, 2020), https://www.spglobal.com/marketintelligence/en/news-insights/latest-news-headlines/9th-circuit-grills-lawyers-for-cities-oil-companies-in-climate-nuisance-cases-56966329.
[10] Id.
[11] City of Oakland v. BP P.L.C., 325 F. Supp. 3d 1017 (N.D. Cal. 2018).
[12] Id. at 1029.
[13] California v. BP P.L.C., No. C 17-06011, 2018 U.S. Dist. LEXIS 32990, at *3 (N.D. Cal. Feb. 27, 2018).
[14] The People of the State of California v. BP P.L.C. et al, 3:17CV06012.
[15] County of San Mateo v. Chevron Corp., 294 F. Supp. 3d 934 (N.D. Cal. 2018).
[16] Id. at 939.
[17] Whieldon, supra note 9.
[18] Susanne Rust, California Communities Suing Big Oil over Climate Change Face a Key Hearing Wednesday, Los Angeles Times (Feb. 5, 2020), https://www.latimes.com/california/story/2020-02-05/california-counties-suing-oil-companies-over-climate-change-face-key-hearing-wednesday.
[19] Mayor & City Council of Balt. v. BP P.L.C., 388 F. Supp. 3d 538 (D. Md. 2019).
[20] Id. at 548.
[21] Id. at 574.
[22] Id.
[23] Mayor of Balt. v. BP P.L.C., , No. 19-1644, 952 F.3d 452, 2020 U.S. App. LEXIS 7083 at *6 (4th Cir. Mar. 6, 2020).
[24] Connecticut v. Am. Elec. Power Co., Inc., 406 F. Supp. 2d 265 (S.D.N.Y. 2005), vacated and remanded, 582 F.3d 309 (2d Cir. 2009), rev'd, 564 U.S. 410 (2011).
[25] Id.
[26] Id. at 267-68.
[27] Id. at 268.
[28] Id. at 274.
[29]  Am. Elec. Power Co. v. Connecticut, 564 U.S. 410, 410 (2011)
[30] Id. at 411.
[31] Id. at 422.
[32] Id. at 429.
[33] Id.
[34] Juliana v. United States, 947 F.3d 1159 (9th Cir. 2020).
[35] Id. at 1171.
[36] Id. at 1165.
[37] Id. at 1168.
[38] Id. at 1169.
[39] Id.
[40] Id.
[41] Id. at 1173.