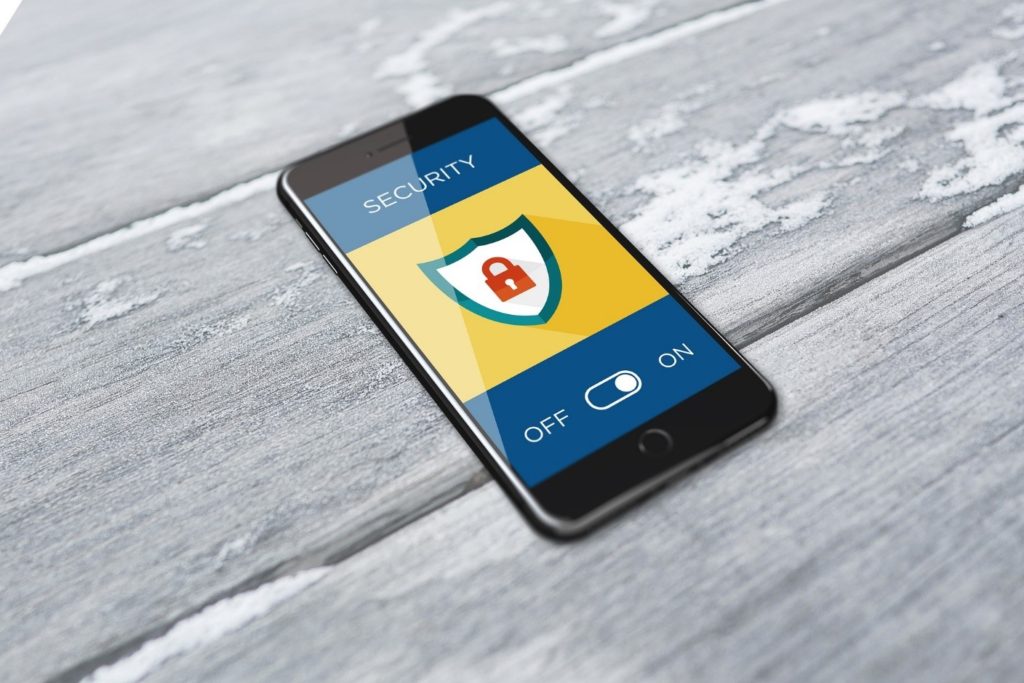 By: John Paul Abda, Feature Editor
In today's world cell phones play a pivotal role in everyday life. It is estimated that roughly 77% of U.S. adults own a smart phone.[1] American citizens do everything from online banking to work-related emailing right from their phones. Because so many people have sensitive information on their cellular devices, it is important to consider the legal aspects of phone ownership. How protected is your cell phone and the data stored on it? Who can legally demand access to your cell phone?
The issue of privacy with regard to cell phone ownership was debated in a case that arose from an incident at Villanova University. In Commonwealth v. Kane[2], a student at Villanova University placed his cell phone in a co-ed dormitory bathroom.[3] The cell phone was actively recording when a female student found it and turned it in to campus police.[4] The campus police decided not to obtain a search warrant after speaking with the deputy district attorney who advised them that the phone was to be considered legally abandoned.[5] The police located the owner of the cell phone and, during an interview with him, learned that he had downloaded similar videos to his home computer.[6] The owner of the cell phone then signed a written consent to have his home computer and his laptop searched.[7] Upon searching the laptop, a detective discovered that there had recently been an external hard drive attached.[8] Pursuant to a series of search warrants, the detective eventually found child pornography and more instances of invasions of privacy.[9]
The owner of the cell phone was charged with 25 counts of invasion of privacy, 20 counts of possession of child pornography, and four counts of criminal use of a communication facility.[10] He subsequently filed a pre-trial motion to suppress the evidence collected from the phone, arguing that the police conducted a warrantless search in violation of his constitutional rights.[11] The trial court denied the motion to suppress, concluding that he had abandoned the phone and thus had relinquished any expectation of privacy with regard to the device.[12] The superior court affirmed the decision of the trial court.
The Fourth Amendment to the Constitution of the United States provides, in relevant part, that it is the right of the people to be protected from unreasonable searches and seizures of their persons and property.[13] This iron-clad right is one of the cornerstones of freedom in the United States of America. Without this protection, U.S. citizens would constantly be subjected to invasions of privacy. Although this right is crucial in every court across the United States, there are exceptions to the protection of the Fourth Amendment. In this case, the exception acknowledged by the court was abandonment. In its opinion, the Superior Court cited a Pennsylvania Supreme Court case in which the Court stated that "no one has standing to complain of a search or seizure of property that he has voluntarily abandoned."[14] The Supreme Court of Pennsylvania further stated that abandonment, for purposes of search and seizure issues, is not to be considered in the traditional sense of property abandonment, but rather "whether the person prejudiced had voluntarily discarded, left behind, or otherwise relinquished his interest in the property in question so that he could no longer retain a reasonable expectation of privacy with regard to it at the time of the search."[15]
Based on the case law, it appears that the court reached the right decision. Although this is an extreme example surrounded by terrible circumstances, it serves as a warning to anyone who, for less ominous reasons, may purposefully leave their phone in public. With the amount of sensitive data on cell phones today, it is important to understand when your cell phone is and is not protected.
One last aspect of this case that is noteworthy is the fact that this man, while committing atrocious acts of invasion of privacy, attempted to use the protections provided in the Constitution of the United States to argue that his privacy rights had been violated. The law can provide countless amounts of irony, but this case may have provided the greatest amount yet.
Sources
---
[1] https://www.pewresearch.org/fact-tank/2017/06/28/10-facts-about-smartphones/.
[2] Commonwealth v. Kane, 2019 PA Super 153 (May 9, 2019).
[3] Id at 2.
[4] Id.
[5] Id.
[6] Id. at 3.
[7] Id.
[8] Id.
[9] Id.
[10] Id.
[11] Id.
[12] Id. at 4.
[13] U.S. Const. amend. IV.
[14] Commonwealth v. Shoatz, 469 Pa. 545, 366 A.2d 1216, 1220 (1976).
[15] Id. at 1220.