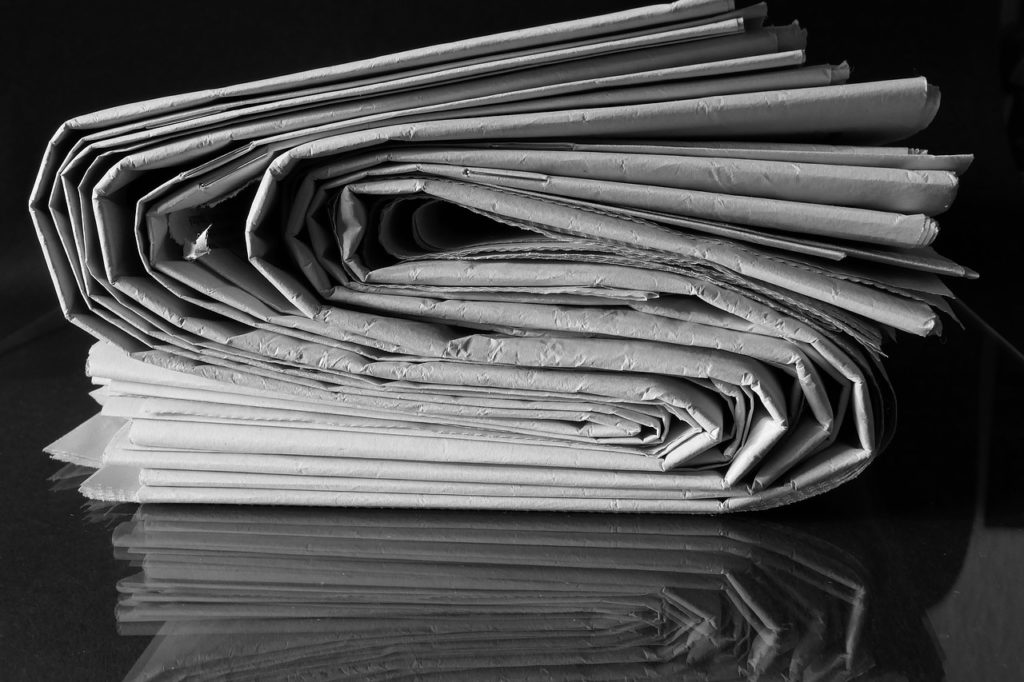 Letter from the Editor
Law and the Media | Media and the Law
Discussing the media has perhaps never been more relevant than ever before, and the events from the past academic year produced the perfect storm of subjects to weigh in on. Where media distrust seems to be at its peak and options for news sources only seem to increase by the day, what is the law's role in an evolving era of instantaneous information? What can our real and fictional portrayals of society or the legal system tell us about how we understand lawyers' roles today? Whatever the answer, undoubtedly, how we understand and tell our stories carries an enormous amount of power.
This past semester, our Features writers put the spotlight on the complex relationship between the law and the media across a variety of subjects, inviting the question of what we invoke when we even say "the media" today: from exploring the stalwart staying power of the O.J. Simpson trial in popular culture, to discussing the repeal of net neutrality; from writing on regulations on political advertising in the social media age, to the privacy implications of app biometrics technology and the CLOUD Act; to discussing what we can learn from fiction when contending with the spread of disinformation.
As Duquesne University School of Law's legal newsmagazine, diving into these subjects not only seemed timely but afforded us an opportunity for self-reflection as student writers. Whether we are directly reporting on Duquesne Law events, or reflecting on contemporary legal issues hitting national headlines, we always aim to give as complete a picture as possible — being no less mindful of the importance of veracity and our own role as a journalistic platform.
In addition, we interviewed Prof. Julia Glencer, who teaches courses such as Advanced Legal Writing: Law as a Literary Profession, for her thoughts on literature, law, and the media. We again had the privilege of hosting a Professor Spotlight article by Prof. Wilson R. Huhn, who discusses the Trump-Clifford non-disclosure agreement in the context of the public's First Amendment "right to know." This spring, we also featured an interview with Prof. Richard Heppner, who wrapped up his first year of teaching law at Duquesne, and an article by alumnus Joseph Murphy (L'98) on commotio cordis and student athletics.
If you have not already, be sure to check out the articles and interviews linked below. (And in lighter fare, check out a brief poll from our staff on some their top legal media portrayals.) As always, thank you for reading. Here is to looking forward to Volume 50.
Sincerely,
Nicole D. Prieto
Nicole Prieto is a 2018 graduate and editor-in-chief of Volume 49 of Juris Magazine. While in law school, she served as the president of the Duquesne Intellectual Property Law Association, an executive articles editor for Volume 56 of the Duquesne Law Review, and an arts and entertainment writer for The Duquesne Duke.
---
Features Articles
Professor Spotlight
Alumni Spotlight
---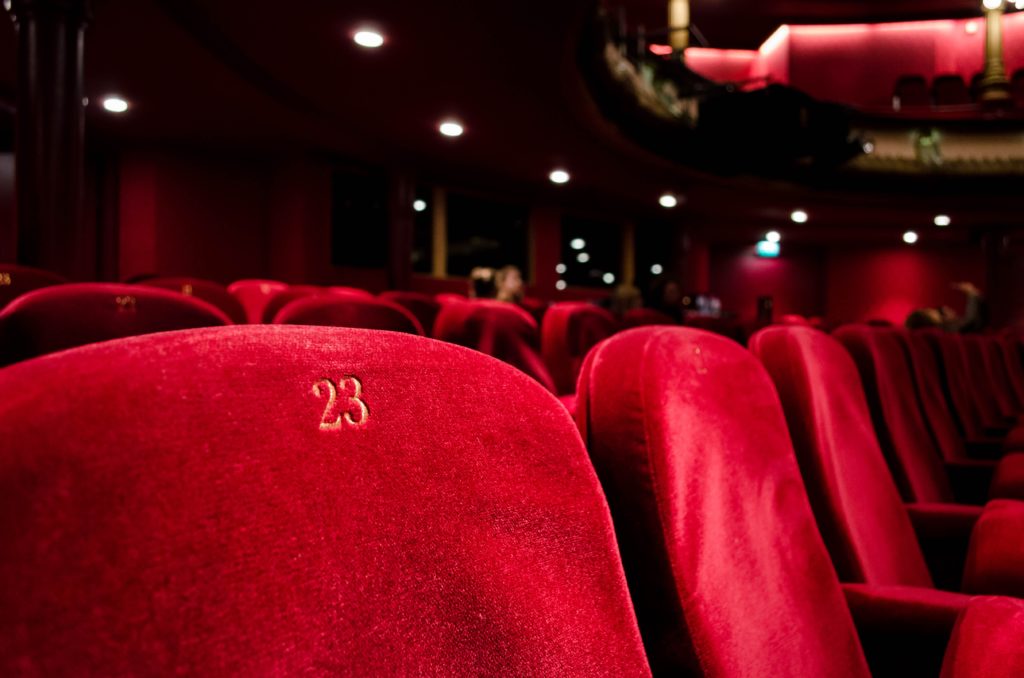 Staff Poll: Law in the Media
Curious about our staff's top legally related media picks? Some of our current and recently graduated writers weigh in on their favorite films, books, shows, fictional lawyers — and a few former misconceptions about the law and law school.
What is your favorite fiction or nonfiction legally related movie, book, show, and/or other portrayal?
Natalia Holliday: I know it's an obvious answer, but To Kill a Mockingbird does it to me every time, both the film and the book. I loved Atticus Finch before I went to law school — his generosity, sincerity, integrity, and care for people. Now, as a student, I get caught up in all the work and stress and concern over getting a reasonable paycheck in the future. To Kill a Mockingbird brings me back to earth and reminds me of the real, dignified power behind developing expertise in the field of law.
Jennifer Carter: Movie: Legally Blonde. Books: The Gold Coast and The Gate House. Shows: Goliath or Suits.
Nick Frost: Movie: Philadelphia, the film that was released in my birth year has two of the greatest actors I have ever seen (Tom Hanks and Denzel Washington). The case focuses around an employment discrimination case for wrongful termination of a gay man from a top corporate law firm as the man is dying of AIDS. The David vs. Goliath storyline, the pursuit of justice and equality for all, and the quality of acting make this hit a timeless classic.
Book: To Kill a Mockingbird, the book that inspires seemingly countless attorneys to enter the field of law, is also my favorite legally related book. The conflict Atticus Finch faces in defending an innocent man, the pursuit of justice, the truth, and equality for all, and the idealistic main character of Atticus Finch makes this novel a favorite read.
Show: Suits, a USA Network television show based on the life of a few attorneys working at a fictional top major law firm in New York City is my favorite legally based television show. On the surface, the show is entertaining because of its pop culture based one-liners, fantastic characters, and romances between some of the most likeable characters on the show but it is great for so many more reasons. It also has a sense of David vs. Goliath in a few ways with a young, incredibly intelligent employee of the firm always facing cases that appear to be fit for someone with more experience. Additionally, it captures the characters' love of the law and how desperately all of them stay in their respective jobs because of this love.
Mariah Mandy: Movie: 12 Angry Men. Book: The Appeal. Show: How to Get Away with Murder.
Nicole Prieto: Watching 12 Angry Men in eighth grade definitely left an impression, and it ranks as one of my top favorite films overall. Second would probably be Dredd (2012). The latter is definitely not a legal flick in the traditional sense (and probably a stretch to mention here), but it's one of the best "B" movies I have ever seen; Karl Urban (Judge Dredd) and Olivia Thirlby (Judge Anderson) make a great onscreen team. With respect to books, Something is Rotten in Fettig by Jere Krakoff is a standout satire — and, as a bonus, it has a strong local connection: Krakoff graduated from Duquesne University and the University of Pittsburgh School of Law.
Is there a fictional lawyer you aspire to be like (or, alternatively, one you definitely do not want to emulate)?
JC: Not emulate: Saul Goodman.
NF: Emulate: Atticus Finch. Atticus Finch is truly the golden standard of fictional lawyers. He turned a negative stereotype of the greedy, self-interested lawyer into a figure that defends and upholds the moral standards of justice, truth, integrity, and equality for all.
Not emulate: Vincent "Vinny" Gambini. Although the character is phenomenal in his role in a legendary comedy, he is definitely not a lawyer I would want to emulate. His lack of proper attire, court procedure, and unethical behavior or lying to a judge on several occasions makes the popular lawyer one I would not want to mimic.
MM: Annalise Keating — Viola Davis portrays such a strong, risk-taking attorney that can handle any situation.
Natalie Tupta: The fictional lawyer I aspire to emulate is Clair Huxtable from The Cosby Show. She's everything I hope to be: witty, career driven, family-centered, and stylish.
What trait did you learn about lawyers or law students in the media that turned out to be nothing like what you discovered in real life?
NH: The media told me law students were a couple of things: cunning and manipulative alpha monsters; saints-in-the-making; or trust fund kids who didn't know what else to do with their time. The reality I experienced is that there is much more unity and community among law students. For me, though, the most resonant difference between media (esp. news media) portrayals of people in the legal field and reality is that in reality, political differences are subordinate to our relationships and ability to interact with one another. We disagree politically, but we work together and rely on each other for support all the time.
JC: I thought that there would be nasty competition and condescending professors.
NF: I learned that there are many truths in the media that I did not expect to be true, such as the way students study during their first set of finals in law school (as shown in Paper Chase). But, I truly expected every case to be prepared in the manner that all of the major cases I saw in the media was set (where the majority of the time is spent on finding the truth) when in reality the majority of the time spent being a lawyer is spent on finding how the facts can be used for your legal arguments and motions to the court.
MM: I am not sure how the law students on How to Get Away with Murder had so much free time to hang around the law firm — we have nowhere near that amount of free time. Also, our classes are nowhere near as scary as Professor Keating's classes.
NP: From a clip I saw in The Paper Chase, I thought cold calls would be a lot scarier than they really were! But they weren't that much different from what my English professors did in college. The hardest part was really learning how to read and pull apart a case for the first time.