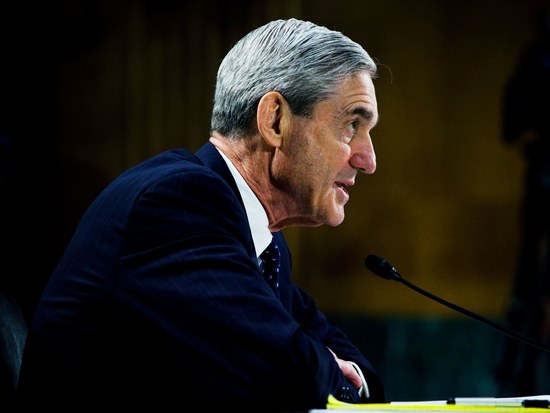 By David Zvirman, Staff Writer
On Friday, February 16, 2018, a federal grand jury in Washington, D.C. indicted 13 Russian nationals and 3 Russian companies for their involvement in meddling in U.S. elections, specifically the 2016 presidential election.[1] While there is currently an ongoing public debate about the extent of the meddling and whether Trump himself was personally involved, it is still important to look past the politics and look at what the indictment actually alleges. In the coming weeks and months, it will be the facts alleged in the indictment that Special Counsel Robert Mueller will use in furthering the investigation into Russia's interference with our elections.
The indictment begins with an introduction section that explains how the U.S., through various departments and agencies, tries to prevent foreign influence on U.S. elections and U.S. politics. Furthermore, the U.S. law bars foreign entities from engaging in political activities within the U.S. without first registering with the Attorney General. It finally explains that foreign nationals seeking entry into the U.S. must provide truthful information when they apply for a visa.
Paragraphs 2 through 7 go on to introduce the various defendants and explain how one defendant, referred to as the "Organization," started in 2014 and began studying U.S. social media and politics by posing as Americans on various social media sites.
The Organization began sending its employees (also defendants) to visit the U.S. under false pretenses, to do surveillance. This information gathering evolved into a full-blown operation with the goal influencing the 2016 presidential election. The paragraphs summarize how the Organization began operating social media pages, posing as activists, organizing rallies, and using stolen American identities to create bank accounts to fund advertisements all with the intent to promote or disparage certain candidates.
The next section of the indictment is comprised of paragraphs 8 through 97 and are broken up into 8 charges against the defendants. Count One deals with conspiracy to defraud the U.S.[2] Count Two deals with conspiracy to commit wire fraud and bank fraud.[3] Finally, Counts Three through Eight concern aggravated identity theft.[4]
The bulk of the indictment concerns Count One, which consists of paragraphs 8 through 85, as this is the section that explains in detail the Russian operation and how it activity tried to influence U.S. politics.
It discusses how the Organization was formed in St. Petersburg, Russia, and how it was funded by another Russian company (also a defendant), which has existing contract with the Russian government. It alleges that this Organization sent its employees to the U.S. on false pretenses to do surveillance on the U.S. and its political climate. This included visits to Nevada, California, New Mexico, Colorado, Illinois, Michigan, Louisiana, Texas, and New York. It goes on to allege how the organization created social media accounts to post about politics, "support radical groups," and create "political intensity." To help make posts more authentic, says the indictment, employees were given list of U.S. holidays to help make more appropriately-timed posts. The organization also became involved in social issues by creating various Facebook and Instagram accounts including "Secure Borders," "Blacktivist," and "South United," which would go on to gain hundreds of thousands of followers.
This section also discusses how during the 2016 Presidential election, the Organization began activity working to criticize candidates like Marco Rubio Ted Cruz, and especially Hillary Clinton, in favor of Bernie Sanders and Donald Trump. This was done through the creation of hashtags like #Hillary4Prison, #Trump2016, and #TrumpTrain. The Organization's campaign discouraged African-Americans and Muslims from voting by creating content that claimed those groups were boycotting the election. It also attempted to discourage these groups from voting for Clinton with posts stating Clinton wanted to continue the war on Muslims in the Middle East
The indictment further alleges that the Organization began working with unknowing political groups and organizations, including local members of the Florida Trump campaign, to organize Trump rallies such as a "March for Trump" rally in New York on June 25, 2016 and rallies in Florida under the guise of "Florida Goes Trump." It further alleges that after the election results, the organization coordinated simultaneous pro- and anti-Trump rallies in New York on November 12, 2016.
Additionally, through the use of stolen American IDs the Organization created fake PayPal accounts to pay actors to go these pro-Trump rallies dressed as Clinton in prison clothes, to pay someone to build a cage for the Clinton actor to go in at these rallies, and to buy various online ad space. Finally, once it became known that Russia was meddling in the election, the defendants began destroying emails and deleting accounts in attempt to destroy evidence of their actions.
The purpose of all of these actions, the indictment asserts, was to defraud the U.S. government by impairing, obstructing, and defeating the lawful functions of the Federal Elections Commission, the U.S. Department of Justice, and the U.S. Department of State in administering federal disclosure requirements for foreign parties involved in certain activities.
Count Two, which covers paragraphs 86 through 95, alleges that the defendants knowingly used stolen American social security numbers, dates of births, and other personal information to further their operations. This included using the data to create fake PayPal and bank accounts in order to fund their various activities, such as purchasing advertising space on webpages, paying certain actors to go to rallies, buying supplies for rallies, and receiving payments from unknowing entities seeking to place ads on their pages. The defendants further used this fake information to create more social media accounts in the identity theft victims' names to promote their other social media accounts and groups.
According to the indictment, all of these actions were to obtain money and property by means of fraudulent representation and promises, as well as to defraud various financial institutions.
Finally, Counts Three through Eight, covering paragraphs 96 and 97, address how the defendants knowingly and intentionally used six people's identities, without their permission, to commit wire and bank fraud through the various above-mentioned actions.
The final part of the indictment, consisting of paragraphs 98 and 99, states that if the defendants are found guilty, the government will seek the forfeiture of any and all money, real property, or personal property traceable to the convicted offenses.
Overall, this is only a brief summary of the 37-page indictment, which will likely be discussed more and more in the coming weeks as the investigation continues. It is important to read these documents to get a full picture of the current issue, as the media will certainly only focus on a handful of sound bites.
If you wish to read the full indictment, below are two links to the its text. The first is a link to a PDF version of the indictment from the Justice Department's website. The second is a link to POLITICO, which obtained a copy of the indictment and reviewed it for analysis. Please read either one to get your own opinion of the indictment and what it means for the ongoing investigation to Russia's meddling in US elections.
Sources
---
[1] https://www.justice.gov/file/1035477/download
[2] In violation of 18 U.S.C. § 371.
[3] In violation of 18 U.S.C. §§ 1344 and 1349.
[4] In violation of 18 U.S.C. § 1028A(a)(1) and (2), and § 1028A(c).