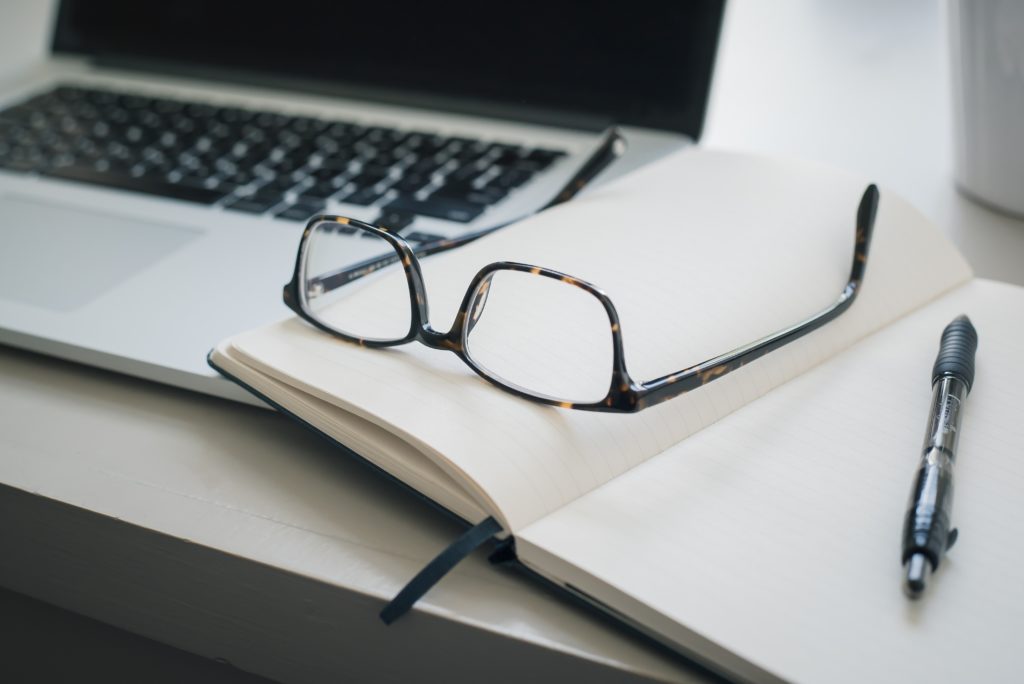 By Ashley M. London, Associate Director of Bar Studies and Assistant Professor of Legal Skills
[pullquote]PA Bar Applications OPEN on or about Jan. 3, 2018. Almost all jurisdictions open at this time.
Make sure you begin the process of gathering information now. Have questions? Come see your Bar Studies team!
Timely file by April 15. Cost $650.
First late file by April 30. Cost $800.
Second late file by May 15. Cost $1,200.
Final late file by May 30. Cost $1,500.[/pullquote]
Duquesne University School of Law graduates have once again outperformed the majority of area law schools and bucked the recent statewide trend of lower bar passage results.
For the eleventh time in the last 12 years, Duquesne Law's recent graduates exceeded the statewide first-time bar passage rate on the July 2017 Pennsylvania Bar Examination, this time by almost 10 points. To put this achievement in further perspective, Duquesne Law's first-time July bar pass rate exceeded 90 percent for the third time in four years. Only three of 10 Pennsylvania-area law schools had first-time pass results above 90 percent. Duquesne finished behind the University of Pennsylvania in an essential tie with Pennsylvania State University (Duquesne Law at 90.74 percent, Penn State at 90.77 percent).
Over the last four years, Duquesne Law's first-time Pennsylvania July bar pass rate exceeded that of every other state law school, save Penn. Even more significantly, the top third of the class at Duquesne passed at 100 percent, while the middle third passed at a success rate of 97.1 percent. Even the bottom third of the class at Duquesne passed at 75.8 percent, which is higher than the first-time pass rates at both Rutgers and Widener, and within five points of the first-time pass rates of the entire classes at Villanova (79.44 percent) and Drexel (79.16 percent). Duquesne Law's evening/part-time program first-time bar takers passed in July at a strong 81.82 percent. In other words, Duquesne Law has a lot to crow about for all of its students taking the Pennsylvania Bar Exam.
[pullquote]B.E.S.T. Application
Complete the basic information survey. (Those of you enrolled in Core Comps this semester will have already completed this survey and are not required to do so again.) Copy the following link into your browser: http://www.law.duq.edu/academics/bar-preparation-program/3l-bar-survey.
Log on to Blackboard, and access the B.E.S.T. content area where you will find a very brief 2018 Application Questionnaire that requires you to attach an unofficial transcript (available through DORI at no charge).
While going through the process, if you have any technical questions or issues, please contact Dayna Power, powerd@duq.edu, for assistance.
Director of Bar Studies, Prof. Richard Gaffney, and Associate Director of Bar Studies, Prof. Ashley London, are also available at any time to answer your questions about the B.E.S.T. Program. They can be reached at gaffneyr@duq.edu and londona@duq.edu, respectively.
Participation decisions will be announced in the Spring 2018 semester, with mentor meetings taking place the week of June 1.[/pullquote]
However, it is imperative the class sitting for the July 2018 bar exam not become complacent resting on the laurels of those graduates who came before. That is why the Bar Studies Department is busy laying the groundwork for the July 2018 exam by rolling out applications for participation in Duquesne Law's highly successful Bar Excellence Strategic Training Program, or B.E.S.T, right now. With results like an over 90 percent bar pass rate in Pennsylvania two years running, this unique program is the cherry on top of the comprehensive legal programming already provided to all students by our dedicated faculty, administration, and staff members. This will be the fourth year the program has been offered at no additional cost to participating graduates.
The B.E.S.T. Program is not designed to take the place of a commercial bar preparation course, and it does not add extra work and stress to the already overwhelming process. Instead, it is deliberately designed to support graduates by providing a caring, experienced, and dedicated mentor who knows the process intimately. Participants receive a Personal Bar Mentor who is well-known to the school, connected to the legal community in Pittsburgh, or is a professor graduates already know and have a great working relationship with. This mentor is able to offer support, encouragement, constructive criticism, and help get exam takers into fighting shape to be "one and done" bar warriors.
Hiring a private tutor for bar preparation purposes would cost anywhere between $2,000 and $5,000 for 10 hours of time. This year, the Duquesne Law Alumni Association has generously donated $7,000 to help defray the costs of the B.E.S.T. Program for those students who apply now and are accepted. These funds come from the Alumni Association's membership drive. Alumni are huge supporters of the bar studies programming at Duquesne Law and often give their time as well as monetary support. Participation in the B.E.S.T. Program is entirely free of cost, but space is limited.
This program is not just for those students who may have struggled academically. Rather, it is open to all students who feel they could benefit from a little personalized assistance. There are requirements upon acceptance, and those include: attending meetings scheduled with the Personal Bar Mentor; completing more than 75 percent of all assignments given through a commercial bar preparation course; and completing of supplemental assignments as decided by the graduate and the mentor. Successful applications will be expected to meet with their Personal Bar Mentors on a regular basis beginning June 1, 2018.
There are less than 200 days until the July bar examination cycle begins again. Many of the commercial bar preparation courses have already launched early start programming, and Core/Applied Competencies classes are whipping students into shape. Between finishing strong academically, completing labor-intensive character and fitness applications to sit for a bar exam, and balancing work and life commitments, students may begin feeling overwhelmed and are encouraged to reach out to the Bar Studies Department for assistance. No one needs to face these challenges alone.
Duquesne Law's bar passage rates are extraordinary because the Duquesne Law community is unwavering in its support of all students and recent graduates from day one until graduation and beyond. No other area law school does as much, and others are scrambling to create the same kinds of programs and services offered right here on the Bluff. Please take advantage of everything your alma mater has to offer. Fill out an application for B.E.S.T. today, and reach out to Professors Gaffney and London in the Bar Services department. We are in it to win it with you!
UPDATE: This article was updated to remove the previously listed deadline. Applications now remain open.