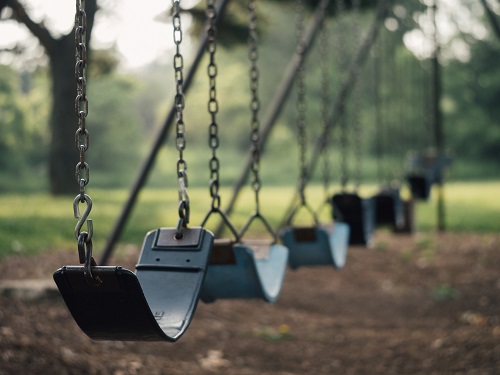 By Kyle Steenland, Associate Editor
Good news for religious organizations hoping to utilize state offered grants and subsidies; not so good news for those opposed to the potential of taxpayer dollars going to religious institutions. A recent Supreme Court decision, with seven justices for and two against, ruled that states may neither deny religious institutions nor deem them ineligible for state grants on the sole basis of their theological identities. That is not to say that religious organizations are unable to be denied subsidies; rather, they may only be denied based on their merits as applicants.[1]
The events leading to this decision originated on a Missouri playground owned by the Trinity Lutheran Learning Center. The playground's graveled surface caused many scrapes and bruises, and Trinity Lutheran sought to replace it with a poured-in rubber one made from recycled tire. This rubber surface would come with a reimbursement subsidy provided through Missouri's Department of Natural Resources (the Department) to qualifying nonprofit organizations.[2]
The Department offers the grant on a competitive basis by assigning scores to each applicant based on various criteria. Trinity Lutheran ranked fifth out of 44 applicants, and with 14 applicants typically receiving the grant, Trinity Lutheran was well-qualified to receive it. Instead however, it received a letter of denial from the Department's Director. This denial was founded in the Department's reading of Missouri's Constitution, which it believed deemed any church ineligible from receiving state-operated grants. Trinity Lutheran believed otherwise and filed suit.[3]
In district court, the Department was granted a motion to dismiss with the court citing Locke v. Davey,[4] a case where a state scholarship program could not be utilized in pursuit of a theological degree. Trinity Lutheran later found no solace in the Eighth Circuit when the appellate court affirmed the district court's ruling. Finally, Trinity Lutheran appealed to the highest court — where the justices granted it the reprieve it sought.[5]
In reaching its decision, the majority relied on the Free Exercise Clause of the First Amendment, a clause that protects religious observers from unequal treatment based on their religious status. Previously, the Supreme Court emphasized that denying a benefit due solely to an organization's religious identity creates a penalty on religious exercise.[6] The majority stated that the Department requires Trinity Lutheran to "renounce its religious character in order to participate in an otherwise generally available public benefit program, for which it is fully qualified" — thus imposing a penalty upon Trinity Lutheran's free exercise of religion and violating the Free Exercise Clause.[7]
The dissent, featuring Justices Sotomayor and Ginsburg, takes a different approach. The catalyst of the dissent's argument rests on precedent stating that government money may not be used to directly fund religious exercise.[8] Further, the dissent states that the funds would be utilized to improve the Center's facilities — used to "assist the spiritual growth of the children of its members and to spread the Church's faith to the children of nonmembers" — and that the playground is integrated with the Church's religious mission.[9] The dissent further states that a government may not support a house of worship with taxpayer dollars and that doing so removes secularity from the government.[10]
Overall, this case represents a contemporary approach to religion and governmental secularity in an era where approaching such topics may be becoming increasingly difficult. Both the majority and dissent highlight the merits on each side of this conversation, and both underscore the difficulty in separating something so integral to society's fabric from the government that oversees it.
Sources
---
[1] Trinity Lutheran Church of Columbia, Inc. v. Comer, 137 S. Ct. 2012, 2022 (2017).
[2] Id. at 2017.
[3] Id.
[4] 540 U.S. 712 (2004).
[5] Trinity, 137 S. Ct. at 2025-2026.
[6] McDaniel v. Paty, 435 U. S. 618, 628 (1978); Church of Lukumi Babalu Aye, Inc. v. Hialeah, 508 U. S. 520 (1993).
[7] Trinity, 137 S. Ct. at 2023.
[8] See Everson v. Board of Ed. of Ewing, 330 U.S. 1, 16 (1947); Mitchell, 530 U.S. at 840.
[9] Trinity, 137 S. Ct. at 2029.
[10] Id.