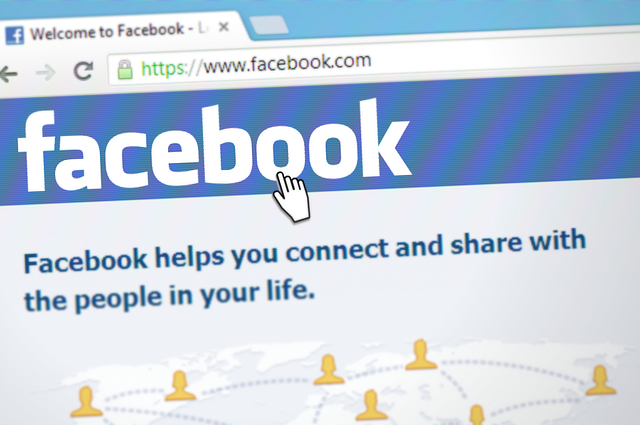 By Karissa Murphy, Executive Editor

In 2002, Lester Packingham, a 21-year-old college student, became a registered sex offender after pleading guilty to taking indecent liberties with a child — having sex with a 13-year-old girl.[1] In 2010, Packingham logged onto his personal Facebook account and posted a statement celebrating a positive experience he had in traffic court that morning.[2] After a police officer saw his post, Packingham was arrested and convicted under a North Carolina statute that makes it a felony for a registered sex offender to use social-networking websites, such as Facebook, Twitter, and Instagram.[3] He was sentenced to a term of six to eight months' imprisonment.
Packingham appealed, challenging the constitutionality of the statute. The Court of Appeals held the statute violated the First Amendment and was therefore unconstitutional.[4] The Supreme Court of North Carolina reversed, concluding the statute was narrowly tailored to the important government interest in protecting children and thus was constitutional.[5] The court's reasoning rested on the fact that the statute did not impose "a blanket prohibition against Internet use," but, rather, was tailored to prohibit registered sex offenders from accessing only those Web sites that allowed an opportunity to gather information about minors.[6]
However, on June 19, 2017, the Supreme Court of the United States agreed with Packingham and found the statute violated the First Amendment rights of registered sex offenders.[7] In an opinion that was joined in full by Justices Ginsburg, Breyer, Sotomayor, and Kagan, Justice Kennedy outlined the importance of the Internet, and in particular social media, as a place to exchange views. Kennedy reasoned:
Social media allows users to gain access to information and communicate with one another on any subject that might come to mind. With one broad stroke, North Carolina bars access to what for many are the principal sources for knowing current events, checking ads for employment, speaking and listening in the modern public square, and otherwise exploring the vast realms of human thought and knowledge. Foreclosing access to social media altogether thus prevents users from engaging in the legitimate exercise of First Amendment rights. Even convicted criminals—and in some instances especially convicted criminals—might receive legitimate benefits from these means for access to the world of ideas, particularly if they seek to reform and to pursue lawful and rewarding lives.[8]
Highlighting that Packingham's case "is one of the first this Court has taken to address the relationship between the First Amendment and the modern Internet," Kennedy advised courts to "exercise extreme caution before suggesting that the First Amendment provides scant protection for access" to social‑networking sites like Facebook and Twitter.[9]
Justice Alito, in an opinion joined by Chief Justice Roberts and Justice Thomas, agreed with Kennedy in the result. Alito acknowledged that states have an interest in protecting children, but noted that the North Carolina statute must be found unconstitutional because it also bars sex offenders from accessing other websites, such as Amazon, the Washington Post, and WebMD, which "are most unlikely to facilitate the commission of a sex crime against a child."[10] Alito disagreed with the majority, however, that cyberspace is, as he put it, "the 21st century equivalent of public streets and parks." He argued that "there are important differences between cyberspace and the physical world," and that such an analogy would leave states "little ability to restrict [ ] sites that may be visited by even the most dangerous sex offenders."[11]
While the justices were able to all agree on the result in this decision, it may be harder for them to find common ground in future cases. Justice Gorsuch did not take part in this decision; however, his decisions on the U.S. Court of Appeals for the 10th Circuit also reveal a strong commitment to First Amendment protection.[12]
Sources
---
[1] Packingham v. North Carolina, 137 S. Ct. 1730, 1734 (U.S. 2017).
[2] Id.
[3] Id.
[4] State v. Packingham, 748 S.E.2d 146 (N.C. App. 2013).
[5] State v. Packingham, 777 S.E.2d 738 (N.C. 2015).
[6] Id. at 747.
[7] Packingham v. North Carolina, 137 S. Ct. (U.S. 2017).
[8] Id. at 1732.
[9] Id.
[10] Id. at 1742-1743.
[11] Id. at 1743.
[12] See Walton v. Powell, 821 F.3d 1204 (10th Cir. 2016) (Gorsuch wrote a unanimous opinion affirming a district court's decision to allow a government employee's Section 1983 claim alleging that she was fired for her political affiliation to proceed.); A.M. v. Holmes, 830 F.3d 1123 (10th Cir. 2016) (In his dissent, Gorsuch argued that a New Mexico statute prohibiting disruption in school did not apply to a seventh-grader who had pretended to burp in class.); Casey v. West Law Vegas Independent School District, 473 F.3d 1323 (10th Cir. 2007) (Gorsuch wrote an opinion finding that a school district superintendent's statements to her own school board were not protected citizen speech, but her statements to the state attorney general were).