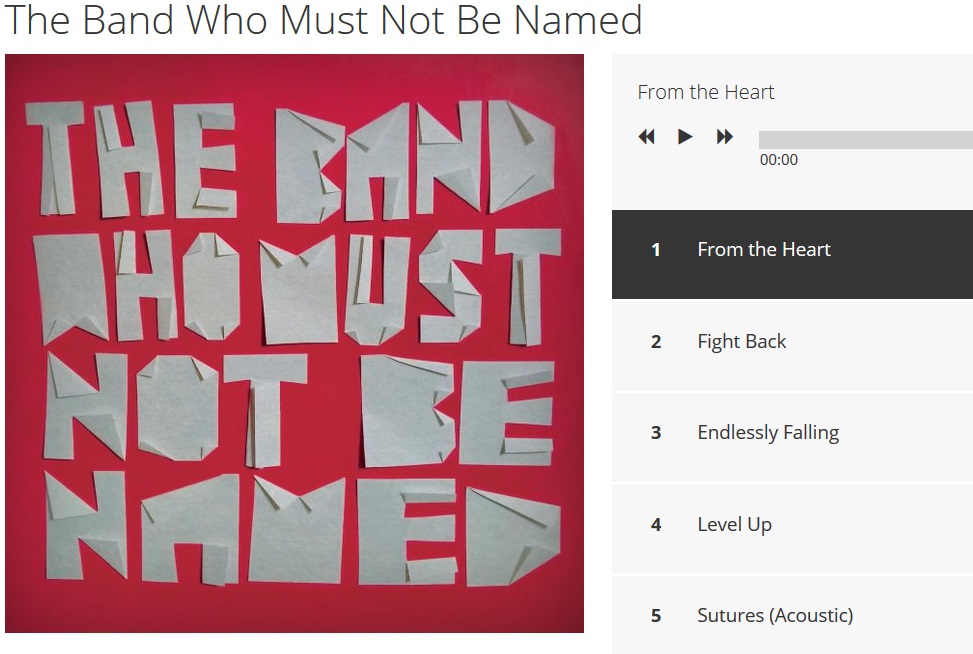 By Nicole Prieto, Editor-in-Chief

After a legal battle spanning nearly a decade, Simon Tam saw victory in the U.S. Supreme Court on June 19 when it held that the disparagement clause of the Lanham Act was facially invalid.[1] The impetus for the holding? Tam's attempted registration of his Asian-American dance-rock band name, The Slants.
"We now hold that [the disparagement clause] violates the Free Speech Clause of the First Amendment,"[2] the opinion reads. The Court acknowledged that "slants" was traditionally derogatory for people of Asian descent, but noted that the band believed reclaiming the term as a band name could help "drain its denigrating force."[3] The U.S. Patent and Trademark Office (PTO) could not deny the band its use of a potentially offensive term, as doing so "offends a bedrock First Amendment principle: Speech may not be banned on the ground that it expresses ideas that offend."[4]
For Tam, the PTO's denial of his mark's registration seemed ironic. "[Slanted eyes] was the object of ridicule for me growing up," he said, "the target of a lot of violence, a lot of horrendous things being said." Tam liked the idea of re-appropriating that concept and breaking down the stereotypes behind it.
"'Slant' itself is inherently neutral," he said. "99 percent of the time you use the word 'slant,' you're not referring to Asian-Americans; you're referring to something other than Asians. We have to, like, de-associate ourselves with these conflicting emotions. . . . It wouldn't even be offensive if not for the false stereotype that exists [about all and only Asians having 'slanted' eyes]."
Although Tam could have still used the mark unregistered,[5] federal registration could confer additional benefits — such as constructive notice or validity.[6] Eventually, the mark could even obtain incontestable status after five years.[7]
Pre-Matal v. Tam, to determine if a trademark was disparaging — and thus unable to be federally registered — the PTO used a "two-part test." An examiner (1) looked into the "likely meaning of the matter in question" and (2) determined whether it was "disparaging to a substantial composite of the referenced group."[8]
Guitarist Joe X. Jiang discussed what-ifs in the outcome of the original registration, such as if there had been no mention of Asian-Americans being involved with the mark.  "In [Tam's] case, that one person, that one day, just decided . . . [to] make that call" to deny registration for the band name, Jiang said.
Tam challenged the registration denial for nearly eight years,[9] arguing that the PTO's decision was unlawful viewpoint discrimination. It was a journey that landed Tam and his bandmates in less traditional concert venues — such as the Union Africa Room at Duquesne University on April 27.[10]
The band visited for a Continuing Legal Education (CLE) session co-hosted by the law school, the Pittsburgh Intellectual Property Law Association, and the Federal Bar Association. The program featured the Honorable Cathy Bissoon and law professor Christine Haight Farley of American University. Both sat on a panel alongside Tam where they discussed the Lanham Act and the unique circumstances with the band's case. The Slants later held a concert until 7 p.m.[11]
Tam said that using "slants" was a way to re-appropriate a term on the behalf of the Asian-American community and that, for those with "slanted" eyes, it "should be something to be prideful about." Nevertheless, he acknowledged that it was impossible to have absolute consensus about its use. The National Asian Pacific American Bar Association (NABABA), for instance, released a statement on June 19 expressing its concern with the Court's decision.[12]
"The ability of any business or individual to have the exclusive ability to profit from racial slurs using a federal trademark, no matter their intent, has harmful consequences," said NAPABA President Cyndie M. Chang in a news release. "As current events remind us, Asian Pacific Americans and other communities are all too familiar with the damage caused by racial slurs and epithets. While communities must have the ability to reclaim historically disparaging terms used against them and exercise free speech, today's decision does not advance those objectives by granting exclusive ownership of a term in commercial settings."[13]
Tam knew that victory in the Court would have meant there could be a harder road for groups trying to cancel the registrations of historically disparaging terms, which, as Justice Alito put it, "most likely [resulted from] the regrettable attitudes and sensibilities of the time in question."[14]
"We are the actual community involved, whereas Dan Snyder is not [with respect to the 'Redskins']," Tam said. "If the Supreme Court rules narrowly in our case, basically on statutory grounds, . . . there's no question that we would win our registration, [and] they would have a much, much more difficult battle to face."
"There's no denying that our case would be very influential in terms of theirs," he said.
Tam's good intentions and membership in the Asian-American community were not enough to pass the PTO's scrutiny. The Supreme Court referenced as much, quoting the Trademark Manual of Examining Procedure: "The PTO has specified that '[t]he fact that an applicant may be a member of that group or has good intentions underlying its use of a term does not obviate the fact that a substantial composite of the referenced group would find the term objectionable.'"[15]
Tam won before the en banc Federal Circuit,[16] defending the court's decision when the Supreme Court granted certiorari. The Federal Circuit found that the disparagement clause could not withstand either strict or intermediate scrutiny.[17] The Supreme Court held oral arguments for Lee v. Tam (now Matal v. Tam) in January 2017.[18]
Justice Alito, writing for the Court, rejected the government's arguments that trademarks reflected government speech. "If the federal registration of a trademark makes the mark government speech, the Federal Government is babbling prodigiously and incoherently,"[19] he wrote. The Court distinguished trademarks from license plates, which have been "'often closely identified in the public mind' with the State," whereas "it is unlikely that more than a tiny fraction of the public has any idea what federal registration of a trademark means."[20]
The Court further distinguished trademarks from government subsidy cases. Justice Alito noted that "[t]he PTO does not may money to parties seeking registration of a mark," and Tam paid $275 in his registration application.[21] The PTO's fee structure has, according to the Federal Circuit, "fully supported the registration system for the past 27 years."[22] The Court found the government's "non-monetary benefits" argument unavailing as well, since "just about every government service requires the expenditure of government funds."[23]
Lastly, the Court neglected to find that the disparagement clause constituted a "government program in which some content- and speaker-based restrictions are permitted."[24] Analogizing to limited public forums for private speech, Justice Alito stated that viewpoint discrimination is not allowed even then.[25]
Jiang joined the band about two years ago, partly due to hearing about the case. He first thought the band name was a clever play on words. "I remember just thinking, 'Oh, ha ha.' . . . It was interesting wordplay. That's all," he said. Not long after joining, Jiang found himself heading to federal court in the District of Columbia alongside Tam.
The rejection of the mark became part of the band's social activism. According to Jiang, "Simon himself . . . [felt] the obligation to all these other groups" trying to reclaim various terms. Jiang said that Tam, at one point, "felt this immense pressure" about losing the case and how it could impact them.
Jiang expressed his admiration for Tam's perseverance. "He started hearing about all these organizations that have been trying to get their own registrations," Jiang said. "He realized he had the stubbornness and resources to keep fighting."
The band's involvement in various programs like the CLE at Duquesne stemmed from Tam's desire to answer questions and share his side of the story. Earlier in the year, The Slants released a new EP commemorating their "appear[ance] at the Supreme Court of the United States," titled "The Band Who Must Not Be Named."[26]
"I will say it's a partial reaction," Jiang said of the release. "[The song 'From the Heart' expressed that] we want to have freedom to say what we want to say, try as hard as we want to try, to do the things we want to do. That's what the song's about. Since then, after the lyrics were fleshed out a little more, it definitely was very much an open letter to the USPTO." In the band's June statement, Tam also referred to the EP "as an open letter" to the PTO with regard to the band's values — among them the "disarmament of toxic language and symbols" and "issues affecting Asian Americans."[27]
Back in April, before the Court ultimately decided in his favor, Tam was cautiously optimistic about his case. "I think things are looking good," Tam said. "I think we have a better set of arguments. But sometimes the best ideas don't necessarily win."
Justice Gorsuch took no part in the decision. Justices Kennedy and Thomas both concurred in part and in the judgment. There were no dissents.[28]
Disclosure: Nicole Prieto is a student member of the Asian Pacific American Bar Association of Pennsylvania (APABA-PA), a NAPABA affiliate. To the extent the author's opinions are expressed in this article, they are her own and do not reflect the views of any organization, institution, or employer.
Sources
---
[1] Matal v. Tam, 137 S. Ct. 1744 (2017). The disparagement clause prohibited trademark registration "which may disparage . . . persons, living or dead, institutions, beliefs, or national symbols, or bring them into contempt, or disrepute." Id. at 1753 (citing 15 U.S.C. § 1052(a)) (internal quotation marks omitted).
[2] Id. at 1751.
[3] Id.
[4] Id.
[5] Id. at 1752.
[6] Id.
[7] Id.
[8] Id. at 1753-74 (internal citation marks omitted).
[9] See Statement on Recent SCOTUS Ruling, News, TheSlants.com (June 19, 2017), http://www.theslants.com/statement-on-recent-scotus-ruling/.
[10] A Name Worth Fighting For? The Slants, Trademark Law, and Free Expression, Duquesne Univ. School of Law, http://law.duq.edu/events/name-worth-fighting-slants-trademark-law-and-free-expression (last visited July 16, 2017).
[11] Id.
[12] Brett Schuster, NAPABA Concerned about Impact of Supreme Court Trademark Ruling, NAPABA.org (June 19, 2017), http://www.napaba.org/news/350723/NAPABA-Concerned-about-Impact-of-Supreme-Court-Trademark-Ruling.htm.
[13] Id.
[14] Matal, 137 S. Ct. at 1757.
[15] Id. at 1754.
[16] Id.
[17] Id. (citation omitted).
[18] See Oral Argument – Audio: Lee v. Tam, U.S. Supreme Court (Jan. 18, 2017), https://www.supremecourt.gov/oral_arguments/audio/2016/15-1293.
[19] Matal, 137 S. Ct. at 1758.
[20] Id. at 1759 (citations omitted).
[21] Id. at 1761.
[22] Id.
[23] Id.
[24] Id. at 1763.
[25] Id.
[26] The Band Who Must Not Be Named, Discographies, TheSlants.com, http://www.theslants.com/album/the-band-who-must-not-be-named/ (last visited July 17, 2017).
[27] Statement on Recent SCOTUS Ruling, supra note 9.
[28] Matal, 137 S. Ct. at 1750.