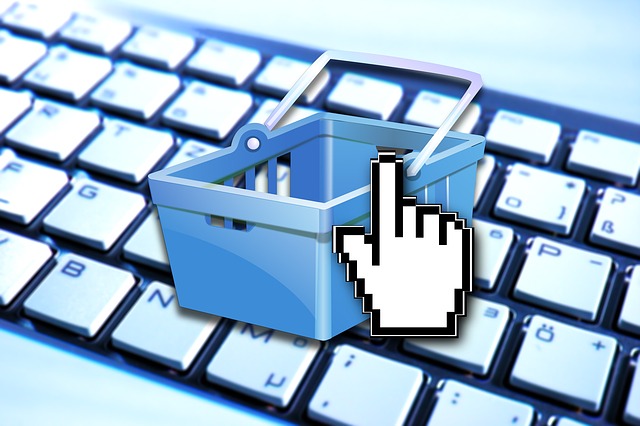 By Matt DeSantis, Staff Writer
In the decades since its inception, the internet has become ubiquitous. Its use is so widespread that there are certain groups, including the Federal Communications Commission (FCC), calling for its classification as a utility in the United States.[1] Internationally, certain countries have even declared internet access to be a basic human right.[2]
Corporations have seen the advantage that an online presence would bring, and, in addition to hosting their own websites, many corporations pay third party websites to host their advertisements. These companies are currently able to target their advertising to specific consumers by tracking who visits their sites, but with the passage of S.J.Res.34, they may gain the opportunity to purchase browsing history and personal data directly from Internet Service Providers (ISP) such as Comcast or Verizon.[3] [4]
These purchasing rights would be granted to anyone, not just advertisers, raising a myriad of privacy concerns.[5] This would allow potential employers to peruse a potential employee's browsing habits in order to determine their attractiveness as a candidate, or monitor a current employee's personal internet usage to enforce a moral code. Luckily, certain ISPs have pledged to protect their subscribers' personal data if and when this bill is ultimately signed into law. Alaska's largest telecommunications company, General Communications Inc. (GCI), issued a public statement assuring that the company "doesn't sell customer data and has no plans to do so in the future."[6]
This sentiment was echoed in a weaker fashion by Alaska Communications, which stated that while the company's policy does not allow for the sale of data and that policy is unlikely to change, the company is "committed to being transparent with [their] customers."[7] These are two of the only ISPs in the country to speak out against this new bill.[8]
Prior to the bill's passage, the FCC issued regulations forbidding the sale of a consumer's browsing history and personal data without their consent. This regulation was proposed during the Obama administration, and has yet to come into effect.[9] Due to the Congressional Review Act, passed in 1996, "[b]efore a rule can take effect, the Federal agency promulgating such rule shall submit to each House of the Congress and to the Comptroller General a report containing a copy of the rule, a concise general statement relating to the rule . . . and the proposed effective date of the rule."[10]
This allows Congress the opportunity to pass a joint resolution overruling the regulation and preventing the federal agency from reissuing the rule in "substantially the same form."[11] The House of Representatives has completed the second step of the joint resolution process, approving its passage by a narrow vote of 215 to 205.[12] Consumer privacy's last defense is President Donald Trump's veto.
Sources
---
[1] Kang, Cecilia, Court Backs Rules Treating Internet Access as Utility, Not Luxury, New York Times, 14 June 2016, https://www.nytimes.com/2016/06/15/technology/net-neutrality-fcc-appeals-court-ruling.html?_r=0.
[2] Top French Court Declares Internet Access Basic Human Right, London Times, Fox News, 12 June 2009.
[3] Cameron, Darla, How Targeted Advertising Works, The Washington Post, 22 August 2013, https://www.washingtonpost.com/apps/g/page/business/how-targeted-advertising-works/412/.
[4] Johnson, Alex, Senate Votes to Let ISPs Sell Your Data Without Consent, NBC News, 23 March 2017, http://www.nbcnews.com/news/us-news/senate-votes-let-isps-sell-your-data-without-consent-n737921.
[5] Id.
[6] Zak, Annie, Alaska's Big Telecoms Say They Won't Sell Consumer Data After Senate Internet Privacy Vote, Alaska Dispatch News, 25 March 2017, https://www.adn.com/business-economy/2017/03/24/alaskas-big-telecoms-say-they-wont-sell-consumer-data-after-senate-internet-privacy-vote/.
[7] Id.
[8] Id.
[9] Internet Privacy Bill Vote Coming in the House, CBS News, 27 March 2017, http://www.cbsnews.com/news/internet-privacy-bill-vote-coming-in-the-house/.
[10] 5 U.S.C.A. § 801
[11] Id.
[12] Lieberman, David, House Votes to Scuttle FCC's Broadband Privacy Rules, Deadline, 28 March 2017, http://deadline.com/2017/03/lawmakers-face-intense-lobbying-internet-privacy-vote-1202053678/.