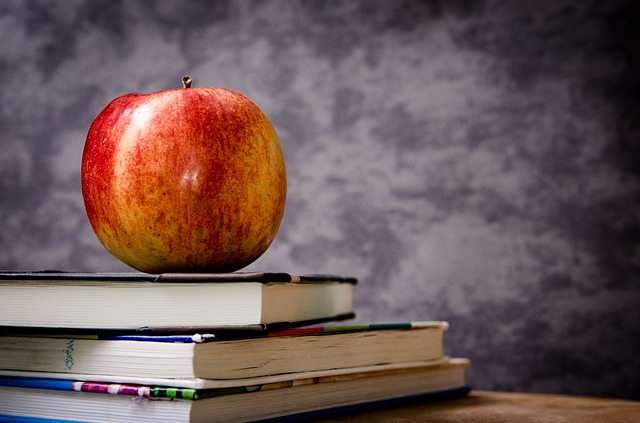 By Alyssa Lazar, Staff Writer
Court watchers all over the country are engrossed in the outcome of a case known as Endrew F. v. Douglas County School District, which ranks as one of the top 10 Supreme Court cases to watch in 2017.[1] The decision the Court will render in late June will impact the educational experiences of all students with disabilities, their parents, and their teachers.
A Colorado couple is at the forefront of this potentially groundbreaking case about adequate educational access for students with disabilities in public educational systems. On January 11, 2017, the United States Supreme Court heard oral arguments by advocates for the Colorado couple, on behalf of their son, Endrew, and advocates for the school district.[2]
Endrew's parents, unhappy with the inadequate education he was receiving in public school, withdrew Endrew from his public school education and placed him in a private school for children with autism.[3] The couple sought reimbursement for the private school tuition from his previous public school in accordance with the Individuals with Disabilities Act (IDEA).[4] Endrew is autistic and has attention deficit disorder, which affects his verbal and non-verbal communication skills.[5]
IDEA is a law that guarantees services to children with disabilities, typically in the form of special education.[6] It currently provides special education services to 6.5 million eligible people, including infants, toddlers, and children.[7] IDEA stipulates that public schools, as well as charter schools, must provide students with disabilities a Free and Appropriate Public Education (FAPE) through an Individualized Education Program (IEP).[8]
"Free" means that students with disabilities will receive an education at the public expense; i.e., parents pay no cost to educate their child with a disability.[9] "Appropriate" means for receiving that education are tailored to the student's needs, which are outlined in the IEP.[10] "Public" means that the public school system must provide educational access to the student, regardless of the severity of the disability.[11] "Education" means that a student with a disability has as much a right to educational access as a student without a disability.[12]
In instances where a public school district cannot meet the FAPE standard set forth in the student's IEP, the student may attend a private school that can more effectively meet such standards — at the public school district's expense.[13] Endrew's parents seek tuition reimbursement for the private school tuition they incurred as a result of withdrawing Endrew from the Douglas County School District for failure to offer Endrew an appropriate IEP.
The case first approached an Administrative Law Judge (ALJ) for review. The ALJ rejected their request for tuition reimbursement, claiming that Douglas County School District provided Endrew with a FAPE education set forth in his IEP.[14]
The District Court, affirming the ALJ's rejection, held that Endrew's parents failed to meet the burden of proof showing that the district failed to meet the FAPE standard. Endrew's parents appealed to the U.S. Court of Appeals for the Tenth Circuit, which likewise affirmed the ALJ's and District Court's rulings. It held that the law only required a benefit to Endrew just above the trivial, and that Endrew performed better than trivial at Douglas County School District.[15]
Endrew's parents, unlike the ALJ, District Court, and Tenth Circuit Court of Appeals, contend that the "just-above-trivial" standard is unsatisfactory. They argue the intent of IDEA is to provide "a meaningful education to disabled students, not simply a 'just-above-trivial' benefit."[16] Advocates for Endrew's parents petitioned for review by the U.S. Supreme Court and were granted certiorari.
The case appears before the Supreme Court to answer the following question: What level of education benefit must school districts confer on children with disabilities to provide them with the FAPE guaranteed by the IDEA? IDEA had previously been an issue before the United States Supreme Court in 1982, when Board of Education v. Rowley held that IDEA guaranteed disabled students access to the public school classroom.[17] The ruling, however, did not address the quality of the education that the public school classroom must provide.[18]
"[O]ne of IDEA's stated goals is readying a student with disabilities for the workforce or independent living, something that can't be achieved with a minimal education offering," said Jack Robinson, an attorney advocate for Endrew's family.[19] Robinson recognizes that the present case has the potential to ensure that students with disabilities earn a right to a substantive education, which could promote the student's ability to work or live on his or her own.[20]
Opponents claim that a ruling handed down by the Supreme Court would impose a uniform standard for school districts to impose. This would then hinder the application of an IEP that would be individually tailored to each student and would consider the wishes of the parents, students, and teachers.[21]
Arguments were heard on January 11, 2017 among the eight current justices. The decision may be announced sometime in late June.[22]
Sources
---
[1] http://blog.constitutioncenter.org/2017/01/supreme-court-cases-to-watch-in-2017/
[2] https://www.oyez.org/cases/2016/15-827
[3] Id.
[4] Id.
[5] See supra note 1.
[6] https://www2.ed.gov/about/offices/list/osers/osep/osep-idea.html
[7] Id.
[8] http://mcandrewslaw.com/publications-and-presentations/articles/obtaining-private-school-tuition-reimbursement-public-school-district/
[9] https://www.understood.org/en/school-learning/your-childs-rights/basics-about-childs-rights/at-a-glance-free-and-appropriate-public-education
[10] Id.
[11] Id.
[12] Id.
[13] See supra note 6.
[14] See supra note 2.
[15] See supra note 8.
[16] http://www.denverpost.com/2016/09/29/supreme-court-douglas-county-student-disabilities-case/
[17] Id.
[18] Id.
[19] Id.
[20] Id.
[21] Id.
[22] See supra note 1.