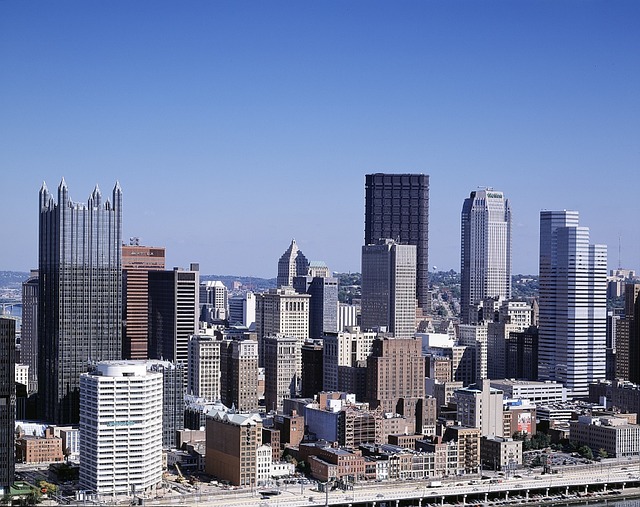 By Katherine Mannion, Staff Writer
The actions taken in the early days of President Donald Trump's administration already has numerous Pittsburgh connections. Pennsylvania residents have a unique knowledge of Trump's nominee for Secretary of Education, Betsy DeVos.
DeVos, who worked for the American Federation for Children prior to her nomination, is a major proponent of "school choice." This advocates for charter schools and school vouchers — allowing parents to choose the best schools for their children.[1] This program aligns with Trump's platform, which proposes providing a $20 billion voucher for schools.[2]
Her contributions to the American Federation for Children went into the Pennsylvania Political Action Committee Students First, which contributed to the school voucher program proposed in Pennsylvania from 2010 to 2012.[3] Many Pennsylvania legislators have opposed this appointment because of her track record. They claim that her contributions to charter schools encourage the neglect of children living in poverty.[4]
Sen. Pat Toomey, however, has called her a "great pick," stating that her positions on reform create competition that raises standards.[5] In recent days, pressure has mounted on him to cross party lines and vote against her. Randi Weingarten of the American Federation of Teachers has stated that she believes DeVos will privatize and destroy public education.[6] The confirmation of DeVos is in jeopardy, with senators on both sides of the aisle planning to vote to block her confirmation.
In addition to the Department of Education cabinet pick, Trump's team has received help from grantees related to Pittsburgh's own Sarah Scaife Foundation for other items on his agenda.[7] The Foundation, part of the Scaife set of foundations, provides grants to traditionally conservative causes. These include the Institute for Humane Studies, Reason Foundation, and Judicial Watch.[8]
Numerous members of Trump's transition team have ties to the Foundation.[9] The Scaife Foundation has contributed to two different organizations for which DeVos has been a board member — namely, the Action Institute for the Study of Religion and Liberty and the American Enterprise Institute for Public Policy Research.[10]
Additionally, the vice-chairman of the Scaife Foundation's board, Richard Scaife, has connections to the Heritage Foundation. Heritage has received large amounts of funding from the Scaife Foundation, Betsy DeVos herself, and DeVos's family.[11] Her husband is heir to the Amway fortune, and his parents helped fund the Richard and Helen Devos Center for Religion and Civil Society.[12] The Heritage Foundation has expressed support for DeVos as a candidate for Secretary of Education.[13]
Trump has friends and enemies throughout Pittsburgh, among both regular voters and those who have political pull. His fiscal connections through the Heritage Foundation and, in turn, the Sarah Scaife Foundation, provide him with valuable political capital within the Pittsburgh area. It is yet to be seen if Toomey will defect from his party and choose to vote against DeVos, but political pressure from influential groups such as these foundations may affect his decision.
Sources
---
[1] https://www.washingtonpost.com/local/education/trump-picks-billionaire-betsy-devos-school-voucher-advocate-as-education-secretary/2016/11/23/c3d66b94-af96-11e6-840f-e3ebab6bcdd3_story.html?utm_term=.06576ddb0a1e
[2] http://blogs.edweek.org/edweek/campaign-k-12/2016/11/trump_20_billion_school_choice_plan.html
[3] http://www.post-gazette.com/news/education/2017/01/16/Pa-educators-have-worries-about-Trump-s-Cabinet-nominee/stories/201701110009
[4] Id.
[5] Id.
[6] Id.
[7] http://www.scaife.com/sarah.html
[8] Id.
[9] http://www.post-gazette.com/news/politics-nation/2017/01/15/Trump-transition-Pittsburgh-s-Sarah-Scaife-Foundation-has-Trump-ties/stories/201701150041
[10] http://newsinteractive.post-gazette.com/scaife-to-trump/
[11] http://www.heritage.org/about/board-of-trustees/richard-m-scaife
[12] http://www.heritage.org/about/staff/departments/devos-center-for-religion-and-civil-society
[13] http://www.heritage.org/research/reports/2016/11/heritage-on-nomination-of-betsy-devos