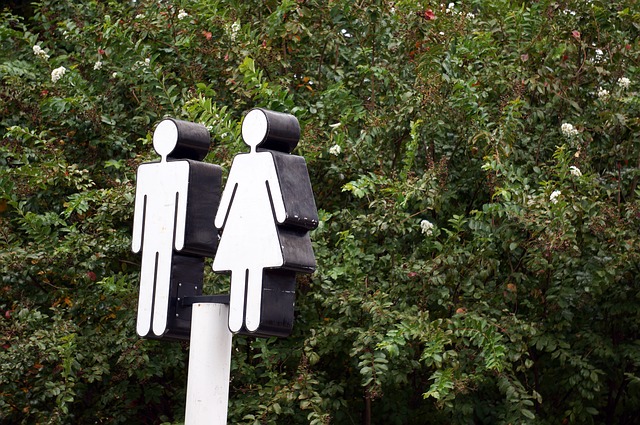 By Amy Kerlin, Staff Writer[1]
Title IX of the Education Amendments of 1972[2] is most commonly known as the regulation that requires schools and universities to provide equal athletic opportunities for females in order to receive funds from the federal government. Not commonly known, however, is that Title IX protects from all forms of gender or sex discrimination in all educational activities and programs.[3]
All public and private universities that receive any type of federal funding must comply with the regulations provided in Title IX or risk losing federal funds.[4] Title IX states in part that "[n]o person in the United States shall, on the basis of sex, be excluded from participation in . . . or be subjected to discrimination under any education program or activity."[5] Under Title IX, a transgender male high school student, G.G., brought suit against the Gloucester County School Board for enacting a policy requiring students to use the restroom consistent with a student's birth sex, rather than his gender identity.[6]
G.G. is a transgender boy in his junior year at Gloucester High School.[7] G.G's "so-called 'biological sex' is female," but his gender identity is male.[8] He has received hormone therapy since his freshman year, has changed his name, and, since then, has lived all aspects of his life as a male.[9] After the school administration's approval, G.G. used the boys' restroom without issue for seven weeks.[10] On Dec. 9, 2014, however, the School Board for Gloucester High School voted 6-1 to adopt a proposed policy providing alternative private facilities for transgender students — forcing them to use the bathrooms of their biological genders rather than the genders they identify with.[11]
G.G. therefore requested a preliminary injunction in district court and sued the school board for violating Title IX. He argued, among other things, that the separate bathroom caused him severe psychological distress because it was a daily reminder that the school viewed him as different.[12] The U.S. District Court for the Eastern District of Virginia dismissed G.G.'s Title IX claim and denied his request for preliminary injunction of the policy.[13] On the Title IX claim, G.G. appealed to the U.S. Court of Appeals for the Fourth Circuit and received a favorable holding.[14]
The Fourth Circuit relied on an opinion letter released by the Department of Education's Office for Civil Rights (OCR) [15] that interpreted Title IX's bathroom and locker room provision, stating: "[A] school generally must treat transgender students consistent with their gender identity."[16] The court determined that because Title IX's bathroom provision was ambiguous, the OCR's opinion letter should be afforded the deference and controlling weight set forth in Auer v. Robbins.[17]
Auer deference provides that an agency's interpretation of its own ambiguous regulation, like that of the Department's OCR opinion letter, will be controlling unless the interpretation is clearly erroneous or inconsistent with statute.[18] When an agency's interpretation is given Auer deference, the interpretation is viewed as binding. Thus, the court determined that the OCR opinion letter, which interpreted Title IX's bathroom provision to allow a transgender student to use the bathroom of the gender they identify with, was binding authority.
The Fourth Circuit's opinion turned on what weight and deference should be granted to the OCR opinion letter, even though the opinion letter was not enacted by the legislature. The Fourth Circuit ruled in favor of providing the letter deference. On Oct. 28, 2016, however, the Supreme Court of the United States granted a writ of certiorari to determine whether Auer deference should be extended to letters released by the OCR.[19] Thus, we may soon have an answer to the hotly contested issue of transgender bathroom laws.
Sources
---
[1] This article is purely informational and does not propose a solution or argument for or against transgender bathroom laws.
[2] 20 U.S.C. § 1681(a) (2012).
[3] Id.
[4] Id.
[5] Id.
[6] G.G. ex rel. Grimm v. Gloucester County School Bd., 822 F.3d 709, 709 (4th Cir. 2016).
[7] Id. at 715.
[8] Id.
[9] Id.
[10] Id.
[11] Id. at 716-17.
[12] Id.
[13] Id. at 709.
[14] Id.
[15] The Office of Civil Rights in the Department of Education is the governing and enforcing body of Title IX.
[16] Gloucester, 822 F.3d at 718.
[17] 519 U.S. 452 (1997).
[18] Id. at 461; see Gloucester, 822 F.3d at 719.
[19] Gloucester County School Bd. V. G.G. ex rel. Grimm, — S. Ct. –, 2016 WL 4565643 (October 28, 2016); see also https://www.supremecourt.gov/qp/16-00273qp.pdf.