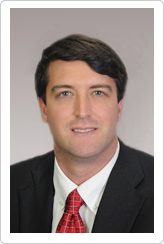 By:  Michael Moyer, L'08
Trusts, Estates and Business Succession Planning are complex, interesting and often rewarding practice areas in the law.  After graduating from Duquesne Law in 2008, I earned an LL.M. in Taxation, and I have since enjoyed working with families and business owners throughout greater Philadelphia to achieve their goals.  In the years I have been practicing law, tax laws have been constantly changing, and client's needs are always evolving based upon their personal, family and financial circumstances.  With some excellent mentors, I have been taught that a good Estates and Tax Attorney is one who pays attention to detail, listens to their client's goals, and carefully implements effective estate and business planning techniques to achieve results.  You can see the tangible results of your dedication when a business survives an unexpected event because they had a carefully drafted shareholder's agreement with buy-sell provisions, or when a death does not simply mean the end, but rather the beginning of a legacy in Trust that will create a protected enduring legacy for generations to come.  Good communication and organizational skills and a strong grasp of property, tax, probate and business laws are essential to practicing in this complex area, and if you are interested in helping clients, you may enjoy this practice area.
Attorney Moyer is an Associate in the Estate Planning and Wealth Preservation, Tax and Business Law practice groups at Friedman Schuman, P.C.