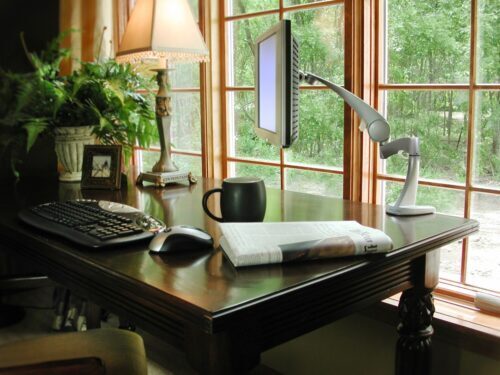 Photo provided courtesy of Freeimages.com
By: Samantha Cook, Staff Writer
This summer – has there really been a summer? – has upended life as we know it, and for many Americans, their jobs are their lives.  Amid a pandemic, a social justice revolution, and the highest unemployment rate since the Great Depression, our employment rights have been at the forefront of our minds.  Over the past few months, there have been both great losses and great strides in employment law, but most of all, there have been countless unprecedented legal questions that employees, employers, lawyers, and judges have had to face.  This summer round-up covers just a few of the highlights and lowlights in employment law and policy.
***
The SCOTUS Bostock Ruling
In June, the Supreme Court finally answered a question that civil rights activists and employers have waited on for years:  does Title VII protect employees from discrimination on the basis of sexual orientation and gender identity?  Justice Gorsuch said yes, of course it does.  What retrospectively seemed like a simple legal question has been the subject of a circuit split for decades, but Justice Gorsuch – in a much-celebrated surprise – said:
Today, we must decide whether an employer can fire someone simply for being homosexual or transgender. The answer is clear. An employer who fires an individual for being homosexual or transgender fires that person for traits or actions it would not have questioned in members of a different sex. Sex plays a necessary and undisguisable role in the decision, exactly what Title VII forbids. [1]
Though the ruling was not necessarily altruistic at its core, the sheer logic of the plaintiffs' arguments led Justices Gorsuch and Roberts – both fairly strict textualists – to side with the liberal-leaning justices, making this a 6-3 opinion and a widely celebrated LGBTQ+ rights victory.
Doxing
We've all seen it on Facebook or Twitter: a tweet, photo, or video goes viral that depicts someone behaving inappropriately, like making a racist remark or causing a scene in a public place.  Internet users deploy the power of  social media networks to identify the person depicted in the post, collecting their name, address, or employment information to try to hold them accountable for their behavior.  Now imagine you are a human resources manager receiving an email from a stranger, linking a video of one of your company's employees carrying out a racist rant in a public place.  What do you do?
This is an increasingly prevalent practice called doxing, [2] and it's raising  serious questions for employers on the receiving end.  For the most part, employers  aim to stay out of employees' private lives, including their social media use.  On the other hand, as documented instances of racism and bigotry seem to come out of the woodworks, do employers have a legitimate interest in their employees' behavior?  Not only can an inflammatory employee be a public relations nightmare, but they can also be a risk within the workplace for harassment and discrimination.
Firing somebody for their private behavior or social media use may seem wrongful, as though it is in some way an infringement on their free speech.  First amendment protections, however, generally do not protect employees from being fired – it only protects you from state action.
In Pennsylvania and many other states, at-will employment means the employer can terminate the relationship at any time, for any legal, non-discriminatory reason, or for no reason at all. [3]   So, can an employer fire an employee for an inappropriate social media post or a bigoted gas station rant?  Probably yes, as long as they are prepared to be consistent, avoid religious or political discrimination, and keep an eye out for protected concerted activity under the NLRA.  As work life and personal life become more inextricably entwined, employers may revise social media policies to distinguish between what they are willing to accept, and what is a terminable violation.
Federal Unemployment Benefits
COVID-19 has wrought havoc on employment opportunities in the U.S.  The total unemployment rate reached 14.4% in April, [4] and in June, Pittsburgh reached 16.8%. [5]  The federal government passed the CARES Act in March, which, among many other provisions, granted $600 per week in unemployment benefits for jobs lost due to COVID-19, in addition to the traditional state unemployment payout. [6] This benefit expired on July 31, and federal lawmakers are at an impasse. [7]  Since March, over 30 million Americans received this additional compensation, and for many, the $600 plus the average weekly payout from the state program amounted to much more than they were earning before they lost their job. [8]   Some lawmakers say this benefit disincentivizes people from returning to work, while others say during a pandemic, no one should feel incentivized to return to work if their safety is on the line.
The end of this benefit also comes at a time when a federal moratorium on evictions is slated to end, where an estimated 12 million renters may face eviction. [9]
ADA in the COVID-19 Era
The Americans with Disabilities Act (ADA) protects employees from discrimination on the basis of their disability, but it also requires employers to provide reasonable accommodations, regulated and enforced by the Equal Employment Opportunity Commission (EEOC).
Employers subject to the ADA wondered how much they could ask of their employees.  Typically, asking an employee about their medical conditions, such as taking their temperature or asking if they are showing symptoms of a certain disease, could pose a risk because medical examinations and disability-related inquiries are generally prohibited under the ADA. [10]   The language of the ADA provides an applicable exception, though, which states that medical examinations and inquiries are permissible if the employer has reasonable belief that the employee poses a "direct threat" due to a medical condition. [11]   As of March, the EEOC designated COVID-19 a direct threat, which allows employers greater flexibility in collecting medical information about their employees.  This guidance has permitted companies with staff still on-site to require employees to take COVID-19 tests, monitor their temperature, fill out questionnaires about their symptoms, or report when they may have been exposed to the virus.
Another important arm of the ADA is the reasonable accommodations requirement.  If an employee has a disability that puts them at a higher risk of COVID-19 complications, they may ask their employer to take steps to reduce contact in the workplace, such as setting up additional Plexiglass barriers between customers and coworkers, or even requesting remote work that is not otherwise available to employees. [12]
***
The country is sharply divided on whether employees should be told to stay home or get back to work.  Many workers are afraid, especially in high-contact service industries and among teachers, who are still unsure whether they will be returning to schools in the fall.  For many, especially lower-income employees without the option to work from home, there are dissonant interests at play: return to work to pay the bills and keep their health insurance intact, or stay home and protect themselves and their family.  State and federal regulators have had to continuously adapt as new information is known, but the lack of a cohesive national policy from the start of the pandemic has left many unemployed, on the verge of eviction, and concerned about their future.
[1] https://www.supremecourt.gov/opinions/19pdf/17-1618_hfci.pdf
[2] https://open.nytimes.com/how-to-dox-yourself-on-the-internet-d2892b4c5954
[3] https://dced.pa.gov/business-assistance/international/trade/labor-workforce/
[4] https://www.pewresearch.org/fact-tank/2020/06/11/unemployment-rose-higher-in-three-months-of-covid-19-than-it-did-in-two-years-of-the-great-recession/
[5] https://www.post-gazette.com/business/career-workplace/2020/06/02/Unemployment-rate-16-8-Pittsburgh-pa-labor-industry/stories/202006020074
[6] https://www.marketwatch.com/story/the-600-unemployment-benefit-is-officially-going-to-expire-but-one-state-is-considering-reinstating-it-11596221650
[7] Id.
[8] https://www.forbes.com/sites/ryanguina/2020/04/28/some-earning-more-money-on-unemployment-than-while-working/#94d58236095f
[9] https://www.washingtonpost.com/business/2020/07/24/faq-federal-eviction-moratorium/
[10] https://www.eeoc.gov/laws/guidance/pandemic-preparedness-workplace-and-americans-disabilities-act
[11] Id.
[12] https://www.eeoc.gov/wysk/what-you-should-know-about-covid-19-and-ada-rehabilitation-act-and-other-eeo-laws