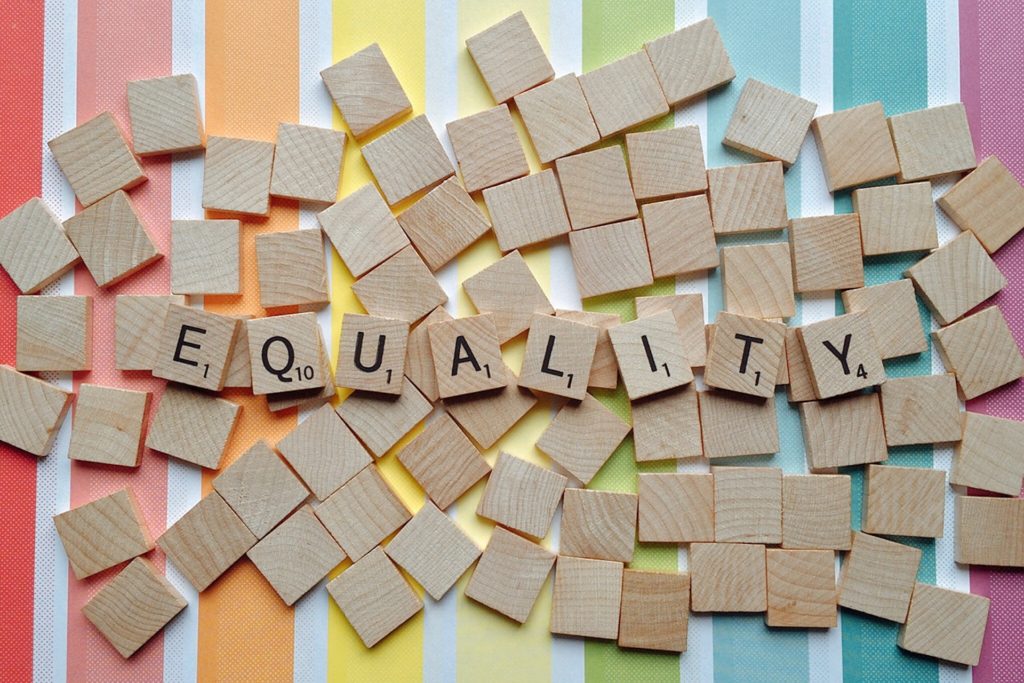 By: Rachel Pressdee, Staff Writer
In 2018, the Supreme Court of the United States ruled in favor of a Colorado baker who refused to create a custom cake for the wedding of a same-sex couple.  The baker believed doing so would violate his religious beliefs.[1]  Once again, the Court has been asked to weigh in on the battle between religious freedom and discrimination against the LGBTQ community, but this time the Court refused to hear the case.[2]
On Monday, March 18, 2019, the Justices refused to hear an appeal by Phyllis Young, the owner of a Hawaii bed and breakfast who refused to accommodate a lesbian couple under the basis of freely exercising her religious beliefs.[3]  In February 2018, the Intermediate Court of Appeals of Hawaii affirmed the judgment of the circuit court and held that Young violated the state's public accommodations law when she discriminated against Diane Cervelli and Taeko Bufford by refusing to rent them a room because of their sexual orientation.[4]
Cervelli and Bufford were planning a trip to Hawaii to visit a friend and Cervelli began emailing with Young regarding renting a room for their stay.[5]  While finalizing the reservation over the phone, Cervelli mentioned that she would be accompanied by Bufford and Young asked if they were lesbians.  When Cervelli responded "yes," Young told her she was uncomfortable accepting the reservation and hung up on her.[6]  Bufford called Young to attempt to reserve the room and when Young refused, Bufford asked if the refusal was based on their sexual orientation, to which Young responded "yes."[7]
Cervelli and Bufford each filed a complaint with the Hawai'i Civil Rights Commission ("HCRC") alleging discrimination in public accommodations based on sexual orientation.[8]  After interviewing Young, the HCRC found reasonable cause to believe that unlawful discriminatory practices were committed in violation of Hawaii Revised Statutes (HRS) Chapter 489.[9]  HRS § 489-3 provides that "[u]nfair discriminatory practices that deny, or attempt to deny, a person the full and equal enjoyment of the goods, services, facilities . . . and accommodations . . . on the basis of . . . sexual orientation . . . are prohibited.[10]  In the interview with HCRC, Young said that she denied Cervelli and Bufford's reservation because she "believes that homosexuality is wrong; that she believes that sexual relations between same-sex couples are immoral; and that she therefore refused to provide Cervelli and Bufford with a room."[11]  The HCRC issued a right to sue notice to Cervelli and Bufford and the women filed a complaint in the circuit court.[12]
The circuit court ruled that Aloha B&B violated HRS § 489-3 and enjoined the B&B from "engaging in any practices that operate to discriminate against same-sex couples as customers."[13]  Aloha B&B appealed to the Intermediate Court of Appeals of Hawai'i, arguing that the circuit court erred in ruling that it was liable under HRS §489, however the court concluded that the ruling was proper and that Aloha B&B violated HRS §489 by discriminating against Cervelli and Bufford on the basis of their sexual orientation.[14]  Young then filed a petition for a review of the case before the Hawaii Supreme Court, which was denied; she then sought review from the Supreme Court of the United States.[15]  The SCOTUS declined to hear the challenge.[16]
This case and Masterpiece Cakeshop both questioned whether a business owner could claim their religious freedom would be violated if they followed anti-discrimination laws, and in both cases this question was not resolved.[17]  The majority opinion in Masterpiece Cakeshop rested largely on the conclusion that the Colorado administrative agency that ruled against the baker treated him unfairly by being too hostile to his sincere religious beliefs.[18]  Both the decision in Masterpiece Cakeshop and the Court's refusal to hear the Aloha B&B case seems to leave open the possibility that, in a future case, a service provider's religious beliefs must yield to the state's interest in protecting the rights of same-sex couples.[19]
It is more than cakes and hotels that is at issue here.  In August 2017, Oliver Knight, a transgendered man, was prepped for a gender-confirmation hysterectomy surgery when the hospital's executive administrators informed the surgeon that the surgery had been canceled.[20]  The hospital claimed that because Knight is transgender, the surgery conflicted with the hospital's adherence to Catholic doctrine and beliefs.[21]  The hospital regularly allows hysterectomies for non-transgender patients and Knight's physician regularly performs this procedure, which, to Knight, made it clear that the denial was discriminatory and based solely on Knight's identity as a transgendered man.[22]  Knight filed a lawsuit on March 21, 2018, in the Superior Court for Humboldt County, California for violation of California's public accommodations laws governed by California's Unruh Civil Rights Act.[23]
We will have to wait to see the outcome of Knight's case, but the Supreme Court could yet weigh in on the issues of religious beliefs vs. anti-discrimination laws, as there is an appeal pending involving an Oregon bakery who refused to make a wedding cake for lesbian couples.[24]  Sooner than we think the Court could decide that the right to not be discriminated against usurps the right of religious freedom.
Sources:
---
[1] Masterpiece Cakeshop, Ltd. v. Colo. Civil Rights Comm'n, 138 S. Ct. 1719 (2018).
[2] https://www.nbcnews.com/feature/nbc-out/supreme-court-rejects-hawaii-b-b-refused-serve-lesbian-couple-n984376
[3] Id.
[4] https://www.freedomforallamericans.org/cervelli-v-aloha-bed-breakfast/
[5] Cervelli v. Aloha Bed & Breakfast, 415 P.3d 919, 924 (Haw. Ct. App. 2018).
[6] Id.
[7] Id.
[8] Id.
[9] Id. at 919.
[10] Haw. Rev. Stat. Ann. § 489-3 (LexisNexis 2018).
[11] Cervelli, 415 P.3d at 924.
[12] Id.
[13] Id. at 925.
[14] Id. at 927.
[15] https://www.freedomforallamericans.org/cervelli-v-aloha-bed-breakfast/
[16] https://www.nbcnews.com/feature/nbc-out/supreme-court-rejects-hawaii-b-b-refused-serve-lesbian-couple-n984376
[17] https://www.nbcnews.com/feature/nbc-out/supreme-court-rejects-hawaii-b-b-refused-serve-lesbian-couple-n984376
[18] https://www.scotusblog.com/2018/06/opinion-analysis-court-rules-narrowly-for-baker-in-same-sex-wedding-cake-case/
[19] Id.
[20] https://www.advocate.com/transgender/2019/3/23/hospital-canceled-hysterectomy-trans-man-minutes-surgery
[21] https://www.losangelesblade.com/2019/03/21/transgender-californian-denied-healthcare-based-on-hospitals-religious-views/
[22] Id.
[23] Id.
[24] https://www.nbcnews.com/feature/nbc-out/supreme-court-rejects-hawaii-b-b-refused-serve-lesbian-couple-n984376