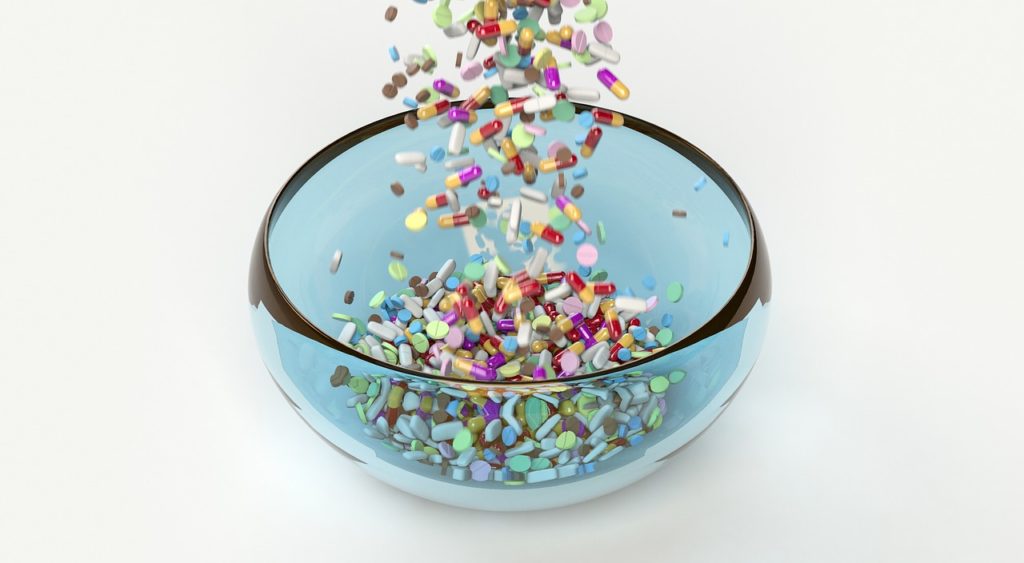 By: Samantha Dorn, Staff Writer
Earlier this month, Purdue Pharma LP lost a bid to delay a trial set to begin in May.[1] The company is being sued by Oklahoma's attorney general, who accuses the company of exacerbating opioid abuse and overdoses within Oklahoma.[2] Purdue Pharma produces OxyContin, an opioid-based painkiller classified under the Controlled Substances Act as a Schedule II drug—one that has a high potential for abuse and can lead to severe psychological or physical dependence.[3]
Over two hundred similar lawsuits have been initiated against drug companies that produce opioids which Super Lawyerssuggest could "result in a global settlement similar to that from tobacco lawsuits in the 1990s."[4] In late 2017, state attorney generals filed lawsuits on behalf of their own states and served subpoenas on these companies as part of a coalition, to determine whether the companies committed unlawful practices in marketing or distributing opioids.[5] For over fifty years, manufacturers have given gifts to health care professionals to promote brand loyalty and get physicians to prescribe new drugs to their patients.[6] While the American Medical Association and the pharmaceutical industry issued ethical guidelines regarding these exchanges, payments to physicians do continue.[7]
Under general product liability law, a manufacturer must warn consumers about the potentially harmful effects of its products and can be liable for deaths caused by its products.[8] Pharmaceutical companies are an exception to this rule, though.  A victim does not have the option to sue the manufacturer because of the learned intermediary doctrine.[9] Under the learned intermediary doctrine, "a pharmaceutical manufacturer fulfills its legal duty to warn by merely providing an accurate and adequate warning to the prescribing physician.  The manufacturer has no legal obligation to warn the consumer directly."[10] The risks that the manufacturer would have been responsible for are shifted to the prescribing physician.[11]
In spite of this doctrine, cases arise where the plaintiff accuses the pharmaceutical company of failing to warn doctors of the dangers of its drugs, minimizing the risks of those drugs, or both.  For example, in the case of Koenig v. Purdue Pharma Co., the court held that the plaintiffs did not raise a genuine issue of material fact because there was no causal connection between the Koenig's prescription and Abbott Laboratories' co-promotion of OxyContin, and a different warning would not have changed the doctor's decision to prescribe it to Koenig.[12] The court stated that "in a failure to warn case, the plaintiff must show the manufacturer's warning was defective and that it was the producing cause of the plaintiff['s] injuries."[13] In addition, "an inadequate warning is not a producing cause of the plaintiff's injuries, as a matter of law, if the prescribing physician was aware of the risks associated with the drug, yet decided to prescribe it anyway."[14]
Over 70,000 people died of drug overdoses in 2017, with opioids accounting for two-thirds of these deaths.[15] In response to the current epidemic, some states have established stricter regulations than those currently in place by the FDA; others have even banned certain drugs in their states, such as Massachusetts banning the drug Zohydro.[16] But the main channel of state regulation has been through tort law.  According to the FDA and other commentators, state product liability laws complement FDA regulation because it "provides a mechanism for privately policing postapproval drug safety and compensating injured patients."[17] In addition, states have their own statutes that parallel the Food, Drugs, and Cosmetic Act, but these laws act in tandem with federal law and state enforcement is rare.[18] However, states continue to try them, perhaps to try to influence federal policy or to protect their own regulatory interests.[19]
In summary, there are three dichotomies in play. First, pharmaceutical companies are unable to be directly sued for injuries or deaths caused by their products because their liability is shifted to the physicians who prescribe the drugs under the learned intermediary doctrine. However, these same companies give gifts to physicians to encourage physicians to prescribe drugs to their patients.  Second, these drugs are mainly regulated by federal law, but cases are decided under state product liability law.  Third, some states have their own rarely-enforced regulations that are stricter than those of the FDA, but states still try to use their own laws to impact federal regulation.   From viewing this mixture of statutes, case law, and regulations, it is apparent that holding pharmaceutical companies liable for overdose deaths is complicated by shifting responsibility and conflicts between federal and state law. In short, hard questions will need to be asked of companies, doctors, and lawmakers so that they can solve "a problem bigger than pharma."[20]
Sources:
---
[1]https://www.reuters.com/article/usa-opioids-litigation/oxycontin-maker-purdue-pharma-loses-bid-to-delay-opioid-epidemic-trial-idUSL1N20U01R
[2]Id.
[3]21 U.S.C.A. §812(b)(2)(A), (C); https://www.deadiversion.usdoj.gov/schedules/#define
[4]https://www.superlawyers.com/united-states/article/looking-for-liability-for-opioid-deaths/a0b52408-e27b-452a-a9ea-77df6f8ccc90.html
[5]https://www.americanbar.org/groups/health_law/publications/aba_health_esource/2017-2018/january2018/makingthevictim/
[6]Lars Noah, Doctors on the Take: Aligning Tort Law to Address Drug Company Payments to Prescribers, 66 Buff. L. Rev. 855, 858 (2018).
[7]Noah, supra, at 862-863.
[8]Sheryl Calabro, Note, Breaking the Shield of the Learned Intermediary Doctrine: Placing the Blame Where It Belongs, 25 Cardozo L. Rev. 2241, 2241 (2004).
[9]Calabro, supraat 2242.
[10]Id. at 2242-43.
[11]Id. at 2243.
[12]435 F.Supp.2d 551, 558 (N.D. Tex. 2006).
[13]Id. at 555.
[14]Id.
[15]https://www.cdc.gov/drugoverdose/data/statedeaths.html
[16]Patricia J. Zettler, Pharmaceutical Federalism, 99 Ind. L.J. 845, 848 (2017).
[17]Id. at 859-60.
[18]Id. at 861.
[19]Id. at 895-897.
[20]https://www.pharmaceutical-technology.com/features/blame-game-pharma-trial-us-opioid-crisis/