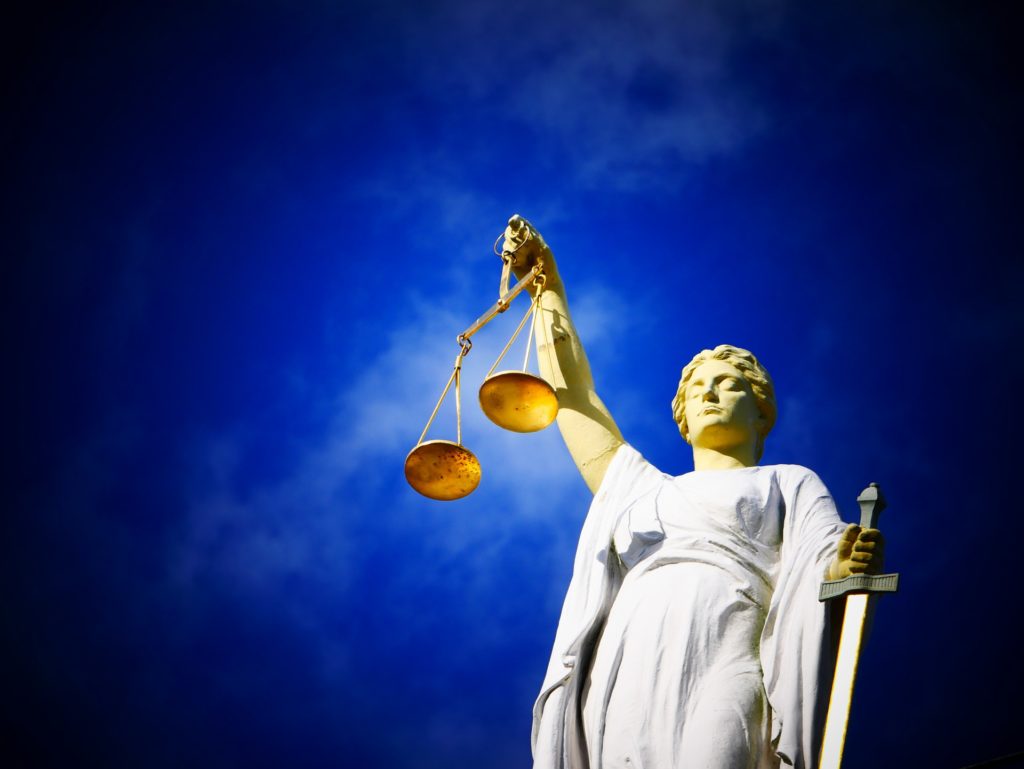 By: Brandon Schall, Staff Writer
Currently, 30 states have capital punishment laws for certain crimes.[1] In recent years, four state legislatures, have abolished their death penalty and replaced it with life imprisonment, those states include, New Mexico (2009), Illinois (2011), Connecticut (2012), and Maryland (2013).[2] Additionally, Nebraska's legislature abolished their capital punishment in 2015 but it was reinstated by a statewide vote a year after its repeal.[3] Separately, the Delaware Supreme Court found that their capital punishment laws were unconstitutional.[4]
Most recently, in October 2018, Washington State Supreme Court unanimously struck down the death penalty as unconstitutional.[5] The court held that the death penalty was racially biased.[6] Across the country, states have been using the death penalty less frequently.  Several reasons for the decline in capital punishment include, difficulty obtaining drugs, economics, morality, and criminal justice reform.[7] In striking down the death penalty, the Washington Supreme Court cited similar arguments advanced by United States Supreme Court Justice Stephen Breyer in a 2015 dissent.[8] In his dissent, joined by Justice Ruth Bader Ginsburg, Justice Breyer called the death penalty's use "capricious, random, indeed, [and] arbitrary."[9]
Like Washington and Delaware, other state courts have been asked to determine whether the death penalty should be declared unconstitutional, in whole or in part. For example, in 2018, Arkansas's Supreme Court struck down the mental competency section of the state's death penalty.[10] However, last year, the Ohio Supreme Court rejected a challenge to their state's death penalty law.[11] Furthermore, one of the most recent challenges to the death penalty is currently pending in the Missouri Supreme Court.[12] Specifically at issue in the Missouri case is whether their sentencing law is unconstitutional because it gives a judge discretion to impose capital punishment when the jury does not unanimously agree that it should be imposed.[13]
While some death penalty laws are being challenged in the judiciary on constitutional grounds, other states have been actively trying to abolish the death penalty through legislation.[14] Specifically, in Wyoming, the state House passed a bill to end capital punishment.[15] Since the bill passed the House, it has been received by the state Senate and referred to the Judiciary committee for consideration.[16] The Wyoming bill received support, in part, because of the cost associated with death row inmates. Wyoming spends almost $750,000 every year on legal bills associated with the death penalty, despite not sentencing anyone to death since 2004.[17] Wyoming is not alone, seven other states including, New Hampshire, Pennsylvania, Kansas, Colorado, Nebraska, Colorado, and Oregon, haven't used their death penalty in more than 15 years but still have costs associated with the death penalty.[18] [19]
The state legislatures in Kentucky and Virginia have also proposed legislation to end the death penalty.[20] Republicans that support Kentucky's bill to end capital punishment said, "they view the practice as immoral, ineffective – and costly."[21] Chad McCoy, the state House Majority Whip who introduced Kentucky's bill, is also advancing an economic argument for abolishing the death penalty.[22] McCoy said, "When you talk about death penalty, a lot of people immediately want to have a criminal justice angle on it or a morality angle. And mine is purely economics."[23]
However, economics is not the only reason state legislators support abolishing the death penalty. Representative Jared Olsen, who sponsored the Wyoming bill, said that he was "troubled by the number of prisoners sentenced to death who had subsequently been exonerated."[24] There is certainly some merit to his concerns. Since 1973, more than 160 people on death row have been exonerated.[25]
While many states are looking to abolish the death penalty, not everyone is in favor of this. According to a Pew Research Centre survey, public support for the death penalty is up from 49 percent in 2016 to 54 percent in 2018.[26] Additionally, Texas had an uptick in executions and death sentences in 2018.[27] Despite this increase, in recent years, most states have introduced legislation to repeal the death penalty or had their laws challenged in court. In the coming years, time will tell whether this is a short-term trend or not.
Sources:
---
[1] National Conference of State Legislatures, States and Capital Punishment, available at http://www.ncsl.org/research/civil-and-criminal-justice/death-penalty.aspx.
[2] Id.
[3] Id.
[4] Id.
[5] Mark Berman, Washington Supreme Court strikes down state's death penalty, saying it is 'arbitrary and racially biased', The Washington Post (Oct. 11, 2018), https://www.washingtonpost.com/news/post-nation/wp/2018/10/11/washington-supreme-court-strikes-down-states-death-penalty-saying-it-is-arbitrary-and-racially-biased/?utm_term=.96aee0e30919.
[6] Id.
[7] Id.
[8] Id.
[9] Id.
[10] Thomas DeLorenzo, Arkansas Supreme Court Strikes Down Mental Competency Section of State's Death Penalty, Jurist (Nov. 1, 2018), https://www.jurist.org/news/2018/11/arkansas-supreme-court-strikes-down-mental-competency-section-of-states-death-penalty/.
[11] Andrew Welsh-Huggins, Ohio Supreme Court Rejects Challenge to State's Death Penalty Law, WCPO Cincinnati (April 18, 2018), https://www.wcpo.com/news/state/state-ohio/ohio-supreme-court-rejects-challenge-to-states-death-penalty-law.
[12] Dan Margolies, Missouri Supreme Court to Decide Whether a Part of the State's Death Penalty Law is Unconstitutional, KCUR (Jan. 22, 2019), https://www.kcur.org/post/missouri-supreme-court-decide-whether-part-states-death-penalty-law-unconstitutional#stream/0.
[13] Id.
[14] Reid Wilson, Red states Move to end Death Penalty, The Hill (Feb. 4, 2019), https://thehill.com/homenews/state-watch/428361-red-states-move-to-end-death-penalty
[15] Id.
[16] Wyoming House Bill, HB0145 – Death penalty repeal-2, available at https://www.wyoleg.gov/Legislation/2019/HB0145.
[17] Wilson, Supra note 4.
[18] Id.
[19] John Gramlich, 11 States That Have the Death Penalty Haven't Used it in More Than a Decade, PEW Research (Aug. 10, 2018), http://www.pewresearch.org/fact-tank/2018/08/10/11-states-that-have-the-death-penalty-havent-used-it-in-more-than-a-decade/.
[20] Wilson, Supra note 4.
[21] Id.
[22] Id.
[23] Id.
[24] Wilson, Supra note 4.
[25] Id.
[26] The Economist, The Death Penalty is Becoming More Popular Again in America, available at https://www.economist.com/united-states/2018/08/18/the-death-penalty-is-becoming-more-popular-again-in-america.
[27] Jolie McCullough, Texas Sees Uptick in Executions, Death Sentences in 2018, Texas Tribune (Dec. 13, 2018), https://www.texastribune.org/2018/12/13/texas-executed-more-people-any-other-state-2018/.