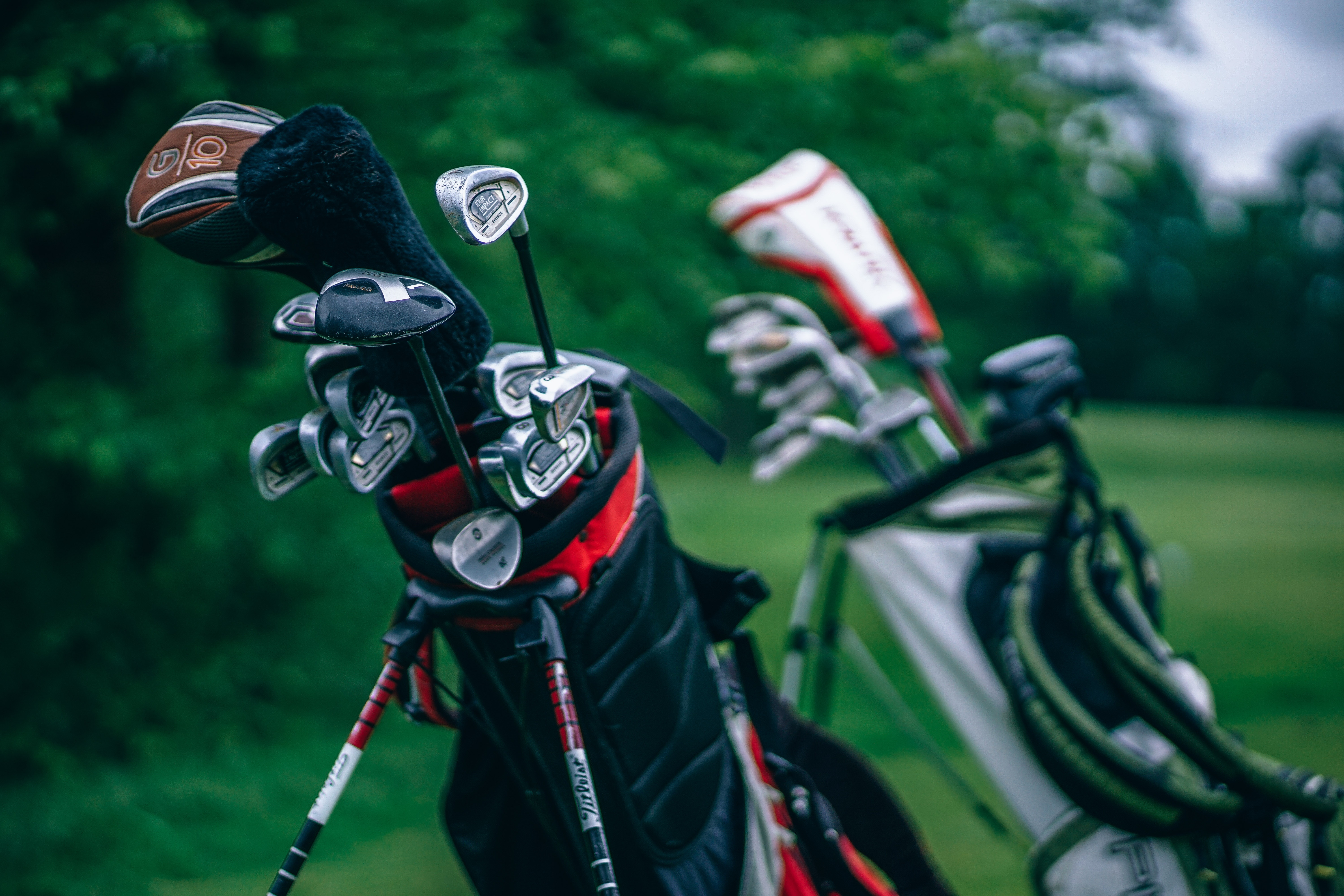 By Nick Frost, Executive Editor
One of, if not the most, famous athletes born in Pennsylvania passed away over a year ago, Arnold Palmer. Palmer, nicknamed "the King," once said, "Golf is deceptively simple and endlessly complicated; it satisfies the soul and frustrates the intellect. It is at the same time rewarding and maddening — and it is without a doubt the greatest game mankind has ever invented."[1] If you replaced "golf" with "law" and "game" with "profession," some attorneys and judges would agree the revised statement holds as true as Palmer's original quotation.
Many articles have discussed reasons why legal professionals seem drawn to golf.[2] Both the profession and game are linked as popular choices for groups traditionally comprising the "upper class," with both having a certain air of nobility to them even to this day. Additionally, it is much easier to find people participating in golf in the later years of their lives compared to other sports, a trend that is seen for lawyers when compared to other professions as well.[3] Notably, in virtually all of these articles, the game and profession are intertwined directly through the high number of lawsuits stemming from golf.[4]
Personal injury claims, stolen property, and a person's right to a free car are just a few examples of potential legal claims that may arise during a golfer's next round. With the game so popular among lawyers, law professors, and judges, it is fair to say that Pennsylvania courts have addressed these issues. So, how have our courts decided them?
Personal Injury
The most common scenario where issues arise is in the case of an errant tee shot. In situations where a tee shot hits a fellow golfer or caddy, the Pennsylvania Supreme Court has ruled that those golfers and caddies assumed some such risks of the game.[5] "For example, he knows that every star sometimes, and every 'dub' ofttimes, hooks or slices, and that when he is playing (or caddying) on a parallel hole or on a parallel area of ground he may be struck by a wild shot . . . [and] risks being hit and injured."[6]
However, this reasoning may not always hold true. If the other golfers or caddies are unaware of the risk, the state supreme court has also ruled in the injured party's favor. One such example was when a golfer took a third drive without alerting his playing partners in Getz v. Freed; they were searching for his first drive after seeing his second drive roll into the fairway.[7] Because the golfers had no expectation of this risk, the injured party struck by the ball won the lawsuit against the golfer.[8] Despite the holding in Taylor that a caddy could not recover damages because he assumed the risk of getting hit, the case leaves open an interesting possibility: A caddy could sue a golf course if their injuries occurred because of a failure in the design, maintenance, or management of the course.[9]
Theft
So, how can a golfer become accused of being a thief? One course in Britain is on record of accusing a young man as a thief because he decided to go on the course to look for abandoned golf balls in the deep rough and ponds.[10] The course claimed that once the golf balls were abandoned by their owner on the course, the golf club became the owners of the golf balls; therefore, the boy was stealing from the course.[11] However, the judge did not agree with the course and instead ruled the club only had ownership of the red-striped range balls it rented out to golfers to hit on the driving range.[12] All other abandoned balls were available for the finder (in this case, the young pond searcher) to own.[13]
Pennsylvania has never addressed this issue. However, this same logic would likely not apply to more valuable items, such as a golf club found near the green or tee box of the course. Such items would be assumed to be mislaid property.[14] Though that might not be the case if the club is a bent putter found in a pond, as those circumstances would show clear signs of purposeful abandonment.[15]
Hole-in-One Contests
Another interesting legal issue arose when a golfer arrived at the tee box on the ninth hole at Fairview Golf Course in Lebanon County. Upon arriving, the golfer saw a new Chevrolet Beretta with several signs that stated, "HOLE–IN–ONE Wins this 1988 Chevrolet Beretta GT Courtesy of KLICK–LEWIS Buick Chevy Pontiac $49.00 OVER FACTORY INVOICE in Palmyra."[16] The car dealership, however, refused to fulfill the offer because the prize was intended for a tournament that occurred two days prior to the moment the golfer aced the ninth hole. The Superior Court of Pennsylvania reasoned that, in this scenario, the car would have to be given to the golfer: The dealership failed to limit its offer to the Hershey-Palmyra Sertoma Club Charity Golf Tournament on the signs, and it failed to promptly remove them after the Sertoma Charity Golf Tournament had been completed.[17]
Ultimately, a typical round of golf should not involve legal dilemmas, but with every errant shot, there is the possibility of future litigation. But through and through, all lawyers should remember that the most enjoyable moment for "The King" after a round of golf was looking back and knowing he played it the right way. "When you play by the rules, defy mental demons, overcome every challenge, and enjoy a walk in the country at the same time — that's being alive."[18]
Nicholas Frost is a 2018 J.D. candidate and an executive editor of Juris Magazine. He is also a member of the Corporate Law Society, the Criminal Law Society, and the Sports and Entertainment Law Society.
Sources
---
[1] Cork Gaines, 20 of Arnold Palmer's Greatest Quotes, Business Insider, (Sept. 26, 2016), http://www.businessinsider.com/arnold-palmer-quotes-2016-9.
[2] See Elizabeth Mell, Six Reasons Why Young Lawyers Should Play Golf, Linkedin (Apr. 24, 2016), https://www.linkedin.com/pulse/six-reasons-why-young-lawyers-should-play-golf-elizabeth-mell/; Paul Gittings, Legal eagles? Why lawyers love golf, CNN (Dec. 9, 2013), http://edition.cnn.com/2013/12/09/sport/golf/golf-law-mcilroy-woods-trump/index.html; Bryan Garner, How life lessons from a legendary golf instructor can improve lawyers' litigation scores, The American Bar Association (February 2017), http://www.abajournal.com/magazine/article/lessons_lawyers_golf_penick.
[3] Debra Weiss, Average Age of BigLaw Partner is About 52; Which Firms are Outliers?, ABA Journal (Mar. 2 2016), http://www.abajournal.com/news/article/average_age_of_biglaw_partner_is_about_52_which_firms_are_outliers/.
[4] See Leon B. Silver & Andrew S. Jacob, Legal Hazards on the Golf Course, Law360 (Aug. 24, 2015), https://www.law360.com/articles/693851/legal-hazards-on-the-golf-course; Bill Pennington, The Intersection of Golf and the Law, The New York Times (June 23, 2013), http://www.nytimes.com/2013/06/24/sports/golf/the-intersection-of-golf-and-the-law.html; Jack Minan, Golf and the Law, The American Bar Association (March/April 2008), https://apps.americanbar.org/buslaw/blt/2008-03-04/minan.shtml; John J. Kircher, Golf and Torts: An Interesting Twosome, 12 Marq. Sports L. Rev. 347 (2001).
[5] Taylor v. Churchill Valley Country Club, 228 A.2d 768, 770 n.3 (Pa. 1967).
[6] Id.
[7] Getz v. Freed, 105 A.2d 102, 103-104 (Pa. 1954).
[8] Id.
[9] Taylor, 228 A.2d at 769.
[10] Maurice Cutler, Who Really Owns a Lost Golf Ball?, National Golf Course Owners Association Canada (Fall 1997), available at https://www.ngcoa.ca/Userfiles/File/GBC/1997/Fall/Legal%20Fall-97.pdf.
[11] Id.
[12] Id.
[13] Id.
[14] J.E. Keefe, Jr., Rights in respect of lost, mislaid, or abandoned property as between finder and person upon whose property it is found, 170 A.L.R. 706 (originally published in 1947).
[15] Id.
[16] Cobaugh v. Klick-Lewis, Inc., 561 A.2d 1248, 1249 (Pa. Super. 1989).
[17] Id. at 1251.
[18] Gaines, supra note 1.
Comments
comments