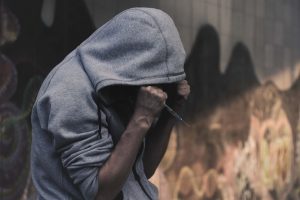 By Elizabeth Echard, Staff Writer
The drug epidemic in the United States is affecting everyone, from all walks of life. This epidemic is an ever-growing issue and is seen more and more every day. Specifically, Pennsylvania's overdose rate is the sixth highest rate in the nation, standing at around 26.3 overdose deaths per every 100,000 people.[1] Despite Pennsylvania's efforts to address this issue–by passing several bills to limit supplies that can be prescribed to young people, limit the amount of opioids prescribed at hospital emergency rooms, and strengthen the state's prescription drug database[2]–the issue has not even begun to cease and in fact is still increasing.
The first approach that many consider in combating this epidemic is jail; however, Pennsylvania's jails are busting at the seams with nearly 107 percent capacity in its state prisons.[3] The prisons are at such a maximum capacity due to the increase in drug arrests and a reactive approach to combat the drug epidemic.[4] Prison is an extremely expensive approach to the drug epidemic, costing Pennsylvania taxpayers upwards of $36,600 per inmate, per year.[5]
It was originally thought that forcing addicts to abstain while in jail would deter them from relapsing because they would not want to return to prison, but prison only forced the individual into sobriety without any type of recovery.[6] Yet, addiction has recently begun to be addressed as a chronic, progressive, and deadly disease of the brain.[7] Recovery processes, such as treatments and therapies, are now being used to help individuals begin to overcome physical dependency.[8]
Rehabilitation efforts attempt to make the detoxification process more manageable with products like Methadone or Suboxone, reduce physical dependency through therapy sessions, and prevent relapse by teaching programs that support reintegration back into society.[9]
Many states have begun to implement treatment and rehabilitation through drug courts, where those arrested for drug use and possession are placed in a rehabilitation program where certain goals must be achieved and maintained.[10] This takes the place of having a trial with hopes of opting for recovery and obtaining the reward of a mitigated sentence.[11] The Westmoreland County Drug Court in Greensburg, Pennsylvania, has graduated seven successful individuals in its first two years of existence.[12]
The evolution of drug courts and the implementation of treatment into policy are a good start to promote treatment and combat the drug epidemic. Yet, there remains a much-needed increase in the availability of local inpatient treatment facilities for those not receiving treatment as part of the criminal justice system.[13] The choice between the right program and the wrong program can mean the difference between relapse and a lifetime of sobriety, and inpatient treatment facilities give addicts the key elements to begin a proper recovery process—time and focus.[14]
Inpatient treatment facilities provide physical and psychological benefits during the recovery process. Studies show that those who stayed at an inpatient facility had significantly better rates of recovery by being provided more time and education than those attending outpatient facilities.[15]
The consensus stands that we need a more concerted effort to stop opioid addiction. While the traditional methods cannot seem to keep up, authorities suggest that a better approach may be found in rehabilitation. Given the increased awareness of the massive and growing epidemic, as well as the trending implementation of rehabilitation programs in the criminal justice system, we may soon see rehabilitation as a prominent method to combat this serious issue. In any case, the effects of the new method will be apparent, hopefully for the better.
Sources

---
[1] Wenner, David, Penn Live, Pa. drug overdose rate among highest in nation, <www.pennlive.com/nation-world/2017/02/latest_figures_show_continued.html> (last updated February 24, 2017).
[3] Benzing, Jeffrey, Public Source, PA Prisons exceeded capacity, though population shrinks, <http://publicsource.org/pa-prisons-exceed-capacity-though-population-shrinks/> (September 21, 2015).
[6] Drug Treatment Center Finder, Jail or Rehab? Why Prison Doesn't Cure Drug Addiction, <https://www.drugtreatmentcenterfinder.com/jail-or-rehab/> (August 14, 2014).
[12] Signorini, Renatta, Triblive, Video: Westmoreland drug court graduates 5, <http://triblive.com/local/westmoreland/12783901-74/video-westmoreland-drug-court-graduates-5> (September 28, 2017)
[13] Sound Could, Talk Westmoreland, News Talk 1480, <https://soundcloud.com/wcns/22616-talk-westmoreland-1?in=wcns/sets/talk-westmoreland> (April 26, 2016).
[14] New Beginnings Drug & Alcohol Rehabilitation, What are the Benefits of Inpatient Drug Rehab?, <http://www.newbeginningsdrugrehab.org/inpatient-drug-rehab/> (2017).
Comments
comments