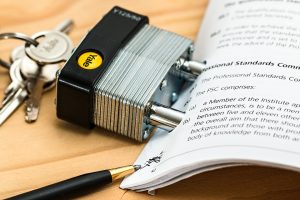 By Phil Raymond, Staff Writer
Employers and employees have long fought over how to handle disputes between them. Typically, arbitration clauses are instituted, often without the employee's knowledge, to circumvent federal and state court systems to handle such disputes.
On October 2, 2017, the Supreme Court of the United States heard a consolidation of cases involving arbitration clauses between employers and employees. The cases, known as Epic System Corps. v. Lewis,[1] asks the question of whether employers can force employees to agree to submit nearly every federal or state claim against their company to arbitration.[2]
Epic Systems involves a wage dispute of Jacob Lewis, a former technical writer employed by Epic Systems. Prior to the dispute, Lewis, and other employees, signed an agreement to arbitrate all wage and hour complaints, rather than taking disputes to court. Lewis sued Epic System, arguing it violated state and federal law by depriving him and fellow employees of overtime pay. Initially, Epic Systems moved to dismiss the suit; however, both the federal district court[3] and the Seventh Circuit Court of Appeals[4] held Epic Systems's arbitration clause violated federal law.
This issue presents a very important legal dilemma, because it pits two federal laws against each other: The National Labor Relations Act ("NLRA") of 1935, and the Federal Arbitration Act ("FAA") of 1925.[5] Historically, the Supreme Court has upheld class action waivers for consumers under the FAA, but not for employment matters.[6] Currently, several circuits are split as to whether class action waivers are enforceable. In 2015, the Fifth Circuit held that adjudicating a claim collectively is not a substantive right protected by the NLRA.[7] The Second and Eighth Circuits similarly upheld the agreements.[8] The Seventh[9] and Ninth[10] circuits ruled to the opposite, holding employment arbitration agreements violate the NLRA.
During oral arguments on October 2, Justice Ruth Bader Ginsburg referred to mandatory arbitration agreements as "yellow dog" agreements, which is a term used to describe the practice of requiring workers to give up their right to unionize.[11] Justices Kennedy and Alito noted that employees could get many of the same protections and advantages of a group claim simply by using the same attorney.[12]
With the above in mind: why is this so important? Should the Court rule for Epic Systems, it affirms that companies can compel employees to sign individual arbitration agreements, effectively taking the employee out of the court system. This is nothing new, however, as arbitration clauses have become commonplace.
Concerns certainly are mounting in response to Epic Systems, as smaller employers are left wondering what will happen to their employees. In an article to the Huffington Post, Charlie Berger, Co-Founder of the Denver Beer Company wrote,
[A]s a small business owner who takes pride in treating our workers right, I'm concerned about an upcoming Supreme Court case that could give an unfair advantage to big corporations that cut corners and break the law.[13]
Berger goes on to argue that forced arbitration clauses allow employers to violate their employee's rights, "whether by withholding their tips or overtime, or other legal violations, knowing there will be little or no cost to them for doing so."[14]
Ultimately, there are two very distinct interests at stake here: the employer's desire to save money and promote expediency and efficiency; and the employee's interest of maintaining their right to sue, even for small claims. Depending on the outcome, the Supreme Court's decision of these three cases could change the entire landscape of the employer/employee relationship.
Sources

---
[1]  http://www.scotusblog.com/case-files/cases/epic-systems-corp-v-lewis/. The additional joined cases are named: NLRB v. Murphy Oil USA and Ernst & Young LLP v. Morris.
[2]  https://www.forbes.com/sites/edwardzimmerman/2017/10/01/us-supreme-court-to-determine-whether-workers-waive-class-action/#3bee80392267
[3]  Lewis v. Epic Sys. Corp., 2015 U.S. Dist. LEXIS 121137.
[4]  Lewis v. Epic Sys. Corp., 823 F.3d 1147, 1161 (7th Cir. 2016).
[5]  http://host.madison.com/ct/news/local/govt-and-politics/a-primer-on-epic-systems-supreme-court-appearance-on-monday/article_d3f8ce7b-3f43-5c40-a967-361de3a81365.html
[6]  https://www.natlawreview.com/article/mandatory-class-action-waivers-employment-agreements-final-answer-forthcoming
[7]  Id. Citing NLRB v. Murphy Oil USA, Inc., 803 F.3d 1013 (5th Cir. 2015).
[8]  Id.
[9]  Id. Citing Lewis, 823 F.3d 1147.
[10]  Id. Citing Morris v. Ersnt & Young, LLP, 834 F.3d 975 (9th. Cir. 2016).
[11]  https://www.bloomberg.com/news/articles/2017-10-02/justices-suggest-they-will-divide-on-worker-class-action-rights
[12]  Id.
[13]  http://www.huffingtonpost.com/entry/justice-gorsuch-stand-with-employers-who-respect-the-law_us_59d010b5e4b06791bb10ef0c
[14]  Id.
Comments
comments