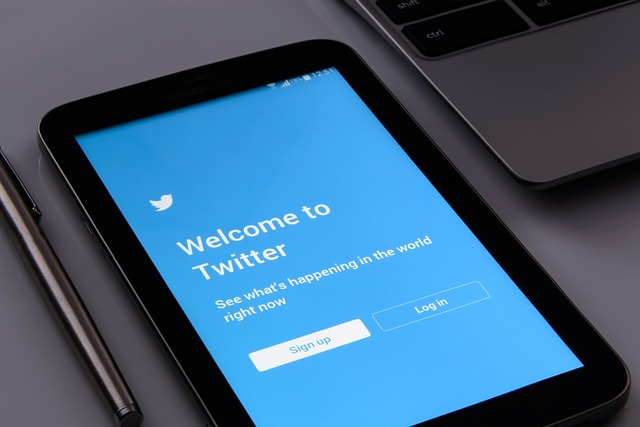 By Amy Kerlin, Staff Writer
A Maryland man was recently arrested and charged with assault with a deadly weapon. The weapon in question? The combination of a Tweet, "Electronic Device and Hands," and a GIF or "Graphics Interchange Format." John Rayne Rivello was accused of causing Newsweek journalist Kurt Eichenwald to have an epileptic seizure by tweeting a GIF to Eichenwald that displayed a strobe-like illustration with the text, "You deserve a seizure for your post."[1]
A GIF is an animated picture with several images or frames presented in a specific order contained in a single file that animates when played.[2] Generally, GIFs are used on popular social media sites to show funny videos of small animals or people performing impressive stunts. Recently, however, a Texas grand jury determined that a GIF could also be used as a deadly weapon when intentionally sent to cause the victim serious bodily injury or death.[3]
The criminal complaint indicated that on December 15, 2016, Rivello knowingly and intentionally used an electronic communication service in such a way as to create a reasonable fear of death or serious bodily injury with the intent to kill or injure a disabled person; this was in violation of 18 U.S.C. § 2261A(2)(A) and (B), a federal cyberstalking statute.[4]
The complaint further stated that Rivello posed as "Ari Goldstein" on Twitter and posted a GIF of a strobe illustration on Eichenwald's Twitter wall, knowing that the journalist suffered from epilepsy and that strobe illustrations may cause seizures.[5] GIFs automatically play when viewed on Twitter; as such, the GIF on Eichenwald's wall played automatically when he viewed his Twitter wall, causing him to suffer an eight-minute, epileptic seizure.[6]
Attached to the complaint was an affidavit from a special agent in the Federal Bureau of Investigation detailing the investigation into Rivello's online use and internet search history. Rivello's Twitter use included prior alarming Twitter messages from Rivello's account to others about his intent to cause the journalist to suffer a seizure with messaged GIFs.[7] Rivello's search history and iCloud account also revealed cell phone screenshots of searches of common triggers of epileptic seizures, as well as Eichenwald's home address.[8]
Citing Fifth Circuit Pattern Jury Instructions, the affidavit illustrated that a "dangerous weapon" is defined as "any object capable of inflicting death or serious bodily injury."[9] It follows that a GIF intended to cause serious bodily harm or death — such as images with strobe-like illustrations sent to individuals suffering from epilepsy — is now considered a dangerous weapon.
Sources
---
[1] Seizure-inducing tweet and GIF deemed "a deadly weapon" by grand jury, CBS/AP, Mar. 22, 2017, http://www.cbsnews.com/news/john-rayne-rivello-tweet-gif-deadly-weapon-seizure-inducing-tweet-kurt-eichenwald-hate-crime/.
[2] Animated GIF, Technopedia, https://www.techopedia.com/definition/1948/animated-gif (last visited Mar. 27, 2017).
[3] The State of Texas v. John Rayne Rivello, Indictment No. F1700215, March 20, 2017.
[4] United States of America v. John Rayne Rivello, Case No. 3:17-mj-00192-BK 1, 2 (N.D. Tex. Mar. 10, 2017).
[5] Id. at 1.
[6] Id. at 4-5.
[7] Id. at 6.
[8] Id. at 12-13.
[9] Id. at 3.
Comments
comments