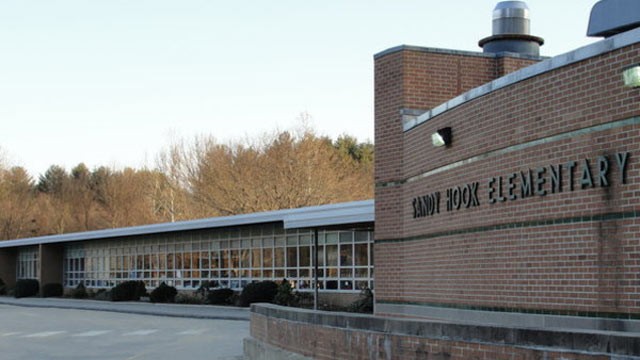 by Lauren Gailey, Staff Writer
On December 14, 2012, 20-year-old Adam Lanza horrified a nation when he fatally shot his mother at their home in Newtown, Connecticut before driving to nearby Sandy Hook Elementary School, where he fired between 50 and 100 rounds of ammunition from a rifle and two handguns that he frequently re-loaded.  By the time Lanza fatally shot himself, six adult school staff members and 20 children were dead.
Having perpetrated yet another mass shooting, Lanza, who was reportedly a mentally troubled social outcast, joined the ranks of similarly mentally afflicted young men in their early twenties, all of whom used guns to perpetrate mass murders: Tucson shooter Jared Lee Loughner, Virginia Tech shooter Seung-Hui Cho, and Aurora cinema shooter James Eagan Holmes .
The number and age of the Sandy Hook shooting victims, however, struck a particularly painful chord, bringing even President Barack Obama to tears and spurring the most vigorous calls for gun control from the American public in years.
The question now becomes, will these proposed gun control measures work?
Pittsburgh-based forensic neuropsychiatrist Dr. Lawson Bernstein has his doubts.  "When people are bent on this type of mayhem," he said, "they will find ways no matter what," irrespective of whether they have access to guns.
Shira Goodman, Executive Director of CeaseFirePA, a network of communities and citizens that advocates for gun violence prevention by curtailing illegal guns and promoting responsible gun ownership, agrees to some degree.  The mass shootings that receive extensive media attention are "outlier cases that are horrible and tragic," she explained.  "In some ways you're never going to prevent [these incidents] every single time."
Wesley Oliver, a Professor of Criminal Law and Procedure at Duquesne University School of Law, however, put the debate into starker terms.  "Guns are clearly getting into the hands of people who shouldn't have them."
Professor Oliver's colleague at Duquesne Law, Jane Campbell Moriarty, agrees that enacting tighter regulations as to who can buy and carry guns is a "step in the right direction."  Professor Moriarity is a Carol Los Mansmann Chair in Faculty Scholarship who has published extensively on issues of science and the law.
In the wake of the Newtown shooting, Goodman and CeaseFirePA have been vocal in the discussion as to what those regulations should be in Pennsylvania.  She has made clear, however, that the need for sensible gun control measures is not limited to the context of preventing mass shootings.  She pointed out that, with gun deaths totaling 1,200 per year in Pennsylvania alone and 30,000 nationwide, gun violence is a generalized problem – one she calls "an epidemic."
Goodman blames these death tolls on "too easy access.  It's too easy for prohibited purchasers to get their hands on these guns."  Prohibited purchasers include, for example, convicted felons and those who have been adjudicated mentally ill.
CeaseFirePA's plan to prevent access by prohibited purchasers includes four measures intended to tighten the current "patchwork of regulation across the country":  better database management between the state and national databases in order to identify prohibited purchasers nationwide; a crackdown on "straw purchasers" with clean records who act as proxies in order to buy guns for prohibited purchasers; lost-or-stolen gun reporting ordinances; and buying restrictions such as waiting periods and limits on the number of guns a person can purchase per month.
The first component of the plan, better integration of the national and state databases, has received the most media attention in the wake of the Sandy Hook tragedy.  When the database system is operating correctly, a gun dealer calls in to a national database in order to search for a "red flag" on the potential buyer's record.  In order to protect that person's privacy, no specific reason for the red flag is given.
Even before Sandy Hook, Goodman believed that, rather than broadening the class of individuals who are labeled "prohibited purchasers," it would be more helpful to ensure states' participation in the national database.  Although Lanza would probably not have triggered a red flag in the database, the Virginia Tech mass shooter likely would have.
The New York Times, citing data compiled by Mayors Against Illegal Guns, reported that as of the time of the shooting, some states, such as New York, had submitted over 100,000 names, 19, including Pennsylvania, had submitted under 100.
In response to this inconsistency, among the executive orders that President Obama issued in mid-January as part of his gun control overhaul were provisions intended to make it easier for states to upload their mental health records to the FBI's National Instant Check System (NCIS) database.
The Pittsburgh Post-Gazette reported that on January 15, 2013, Pennsylvania submitted 643,167 records to the NCIS.
According to Goodman, in the case of the many law-abiding gun owners who are not prohibited purchasers, regulations like the database "don't infringe on their rights."  CeaseFirePA's goal and the key to gun violence prevention, she said, lies in gun regulations that she repeatedly and interchangeably describes as "reasonable," "sensible" and "common-sense."
In the meantime, however, the victims of mass shootings must find what solace and justice they can in the court system.  Susan Hileman, who was shot three times during the Tucson shooting that killed six and left then-Congresswoman Gabrielle Giffords critically wounded, attended the November 8, 2012 hearing at which Loughner was sentenced to life in prison without the possibility of parole.
"We've been told about your demons, about the illness that skewed your thinking," Hileman said during the hearing.  "Your parents, your schools, your community, they all failed you.  It's all true.  It's not enough."